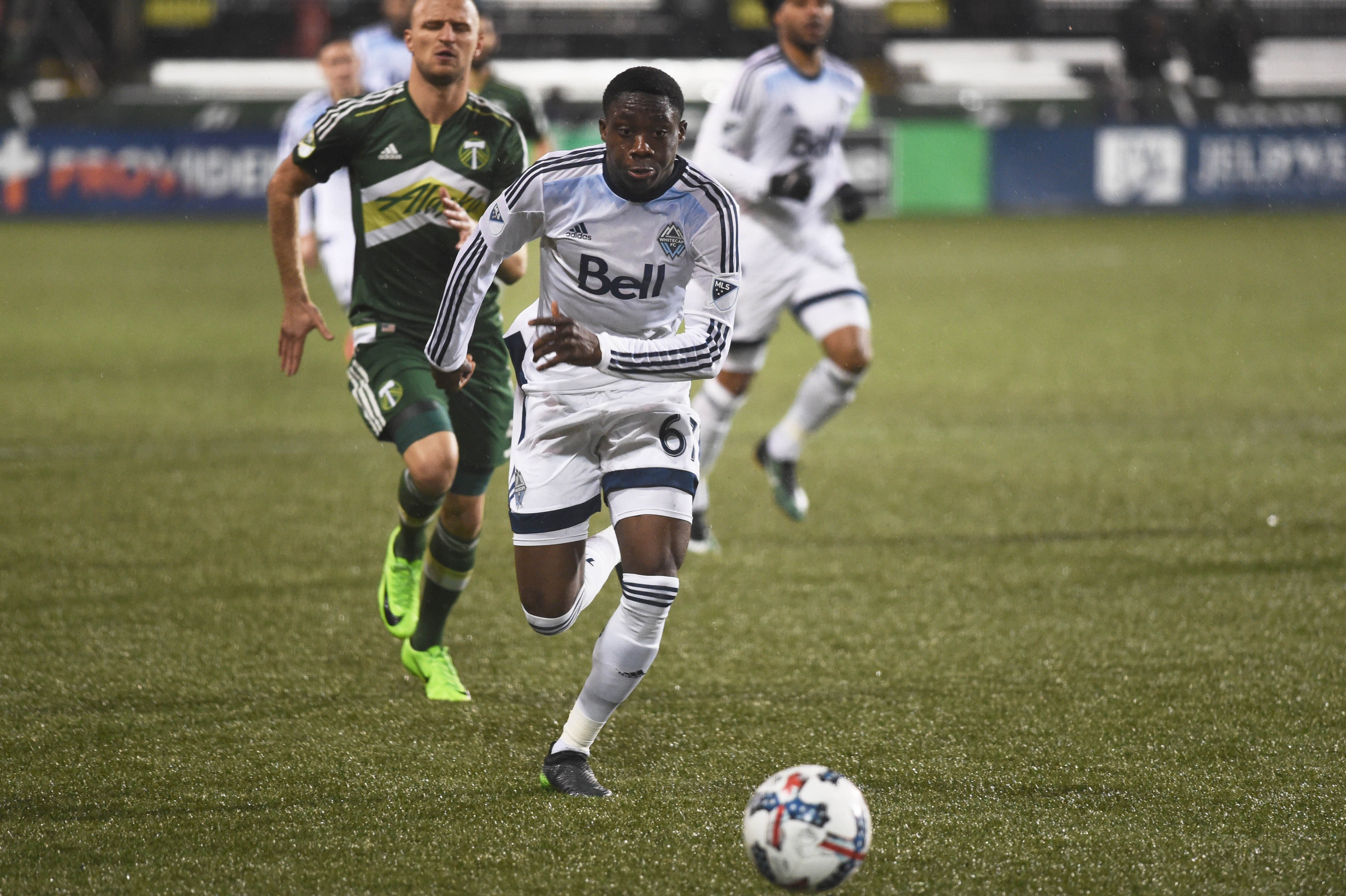 The development of young players continues to be a point of focus for MLS. The league confirmed as much with its recent announcement regarding the homegrown initiative as more resources are being pushed towards finding the game's top young players.
Several young players took advantage of their chances in 2016, leaping from prospect to MLS regular with ease. Jordan Morris headlined the bunch, scoring goal after goal in his rookie campaign. Keegan Rosenberry made the leap from unheralded rookie to shutdown fullback, earning a U.S. Men's National team call-up in the process. Players like Jack Harrison and Fabian Herbers developed as vital pieces in the attacking end, offering their respective club options to create goals atop the field.
However, the crop of second-year players is not limited to just the names mentioned above. As the 2017 season nears, there are several players looking to make major strides in their second professional season.
With that in mind, here's a look at several MLS sophomores that could earn valuable minutes in 2017:
ALPHONSO DAVIES (VANCOUVER WHITECAPS)
Alphonso Davies is just 16 years old. He's one of the youngest players in MLS history, one that has dealt with countless expectations at such a young age. However, in his nine appearances in 2016, he handled them quite well.
The Whitecaps took things slowly with the young forward, and with good reason, but it appears he's ready for a significant jump. The injury to Yordy Reyna accelerates the process, giving the club a need for pieces in the attacking end. Davies can be that piece. He's not a finished product, and you can't expect him to be at just 16, but Davies has earned the right to a bigger role with a Whitecaps team that can use his contributions.
OMAR HOLNESS (REAL SALT LAKE)
Omar Holness' rookie campaign was marred by a health scare. After being selected as the fifth pick in the 2016 draft, the midfielder suffered a seizure while featuring for Real Monarchs, keeping him out of action for several months.
Holness eventually played nine games for RSL, making three starts during the summer months, but the Jamaican international has the potential to be much more. He's made two senior caps for Jamaica and, with RSL moving towards youth, the 22-year-old should be one of several young players integrated into the first team. He has tough competition coming up from an RSL academy that remains among the best at producing talent, but Holness' brief time on the field showed that he is ready to be a reliable contributor at the MLS level.
DERRICK JONES (PHILADELPHIA UNION)
Derrick Jones signed with the Union in 2016, instantly becoming a mainstay of the team's USL squad. Now, the Ghanian-born midfielder could be a vital part of the senior midfield thanks to his ability to wreak havoc in the middle.
Jones could start for the Union in their opening match, a decision that would be a major sign of faith from head coach Jim Curtin. Just 19, Jones is as strong as he is quick, offering the Union a big presence in the center of the field. Since the deparutre of Vincent Nogueira, the Union have struggled to align a proper central midfield, and Jones could be one of the pieces required to find balance through the center of the field.
JUSTIN BILYEU (NEW YORK RED BULLS)
The Red Bulls are set to introduce several younger faces this season, and it appears that Justin Bilyeu will be one pegged for more minutes in 2017.
The SIU-Edwardsville product made a trio of appearances in 2016, with one start, but, with defensive depth at a premium, it looks like Bilyeu will see his role increase. Bilyeu has the ability to play either centerback or fullback, most recently playing the latter in the Red Bulls' CONCACAF Champions League clash with the Vancouver Whitecaps. The Red Bulls have a number of youngsters like Derrick Etienne and Brandon Allen that could be poised for first-team action, but, due to the team's defensive issues, Bilyeu may be the most important to the club's successes this season.
JULIAN BUESCHER (D.C. UNITED)
D.C. United may have a logjam of central midfielders, but that shouldn't stop Julian Buescher from making a push for more time.
Buescher certainly made an impact last season. The German-born midfielder appeared in 20 matches, contributing a goal and four assists to D.C. United in his rookie year. However, he made just three starts and could certainly be in line for more after impressing during his limited time on the field. He'll have to compete with the likes of Ian Harkes and Jared Jeffery, but, at worst, Buescher should earn more rotational starts as the grind that is the MLS season wears on.