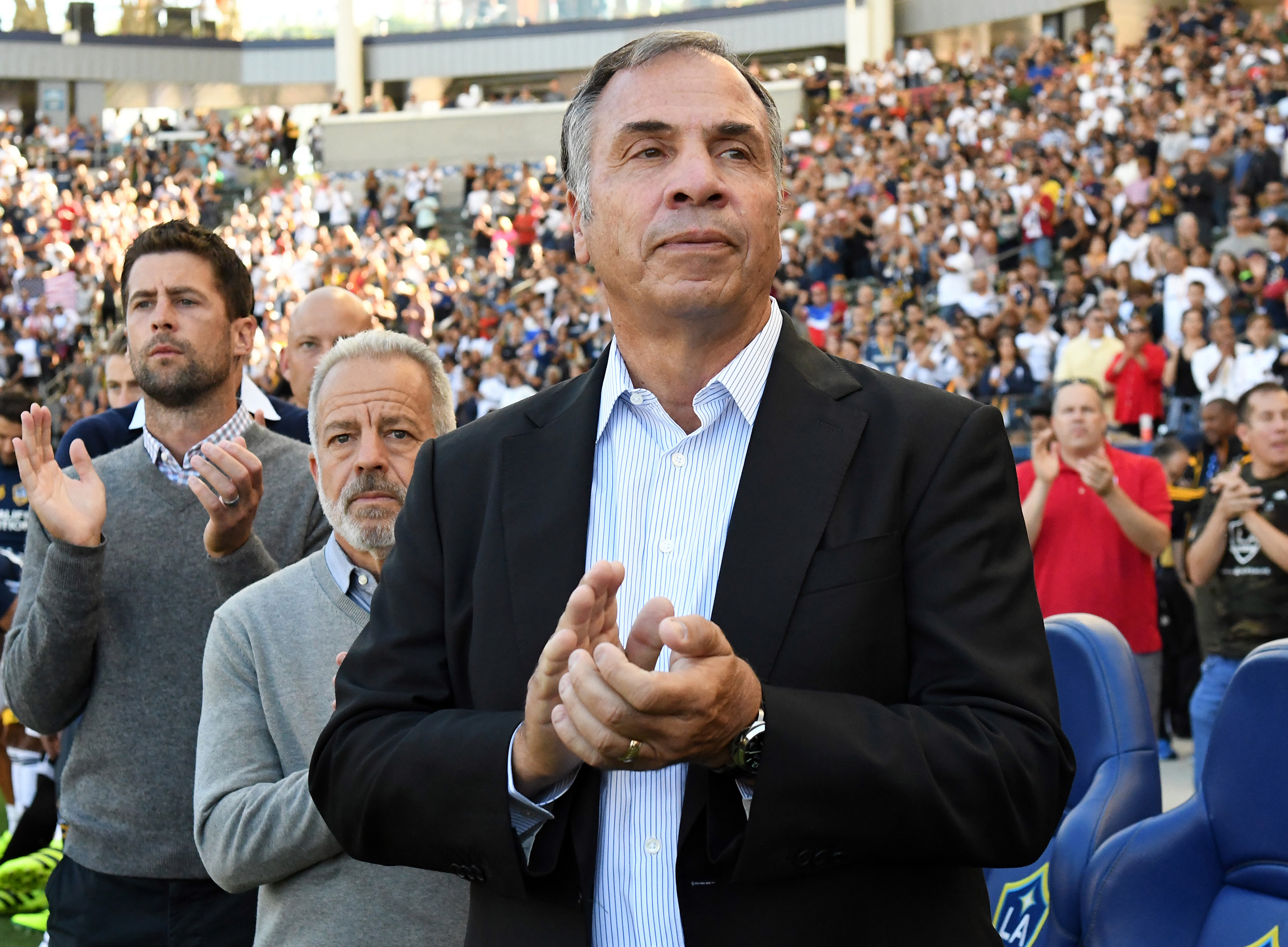 The first two competitive matches of Bruce Arena's second time around as U.S. Men's National Team manager are two weeks away. With time ticking down before the renewal of the Hexagonal round, Arena is trying to figure out the availability of three of his biggest players.
Tim Howard, Clint Dempsey and Geoff Cameron are the players in question for the USMNT ahead of the matches against Honduras and Panama, both of which are imperative to get points out of following a lackluster start under former boss Jurgen Klinsmann.
Dempsey returned to the field on Saturday and scored for the Seattle Sounders in their loss to the Houston Dynamo, while Cameron started for Stoke City for the first time since October. Howard is still recovering from leg surgery and he did not play for the Colorado Rapids on Saturday.
"Between now and when the players report, there's going to be a lot of issues, so we have a Plan A, a B and a C, and in a lot of cases we're probably going to go to Plan C," Arena told the AP. "Two players, Clint Dempsey and Tim Howard, may not be available. It may be the case with Geoff. They've all been good players for the U.S. team. We'd like to have them all. The reality of the situation is that that's not likely."
Dempsey is still working his way back from an irregular heartbeat discovered at the end of the last Major League Soccer season, and his situation is being approached with caution, as it Howard's.
The USMNT is already without Jermaine Jones and Timothy Chandler for the Honduras match in San Jose, California on March 24 due to yellow card accumulation. The two matches are virtually must-win for the U.S., who could be without several stars as they fight for their World Cup hopes.
"Well, I don't think we're hanging on by a fingernail yet, but we're getting close," Arena said. "I don't think we're there yet, but I think they're getting a plier out."