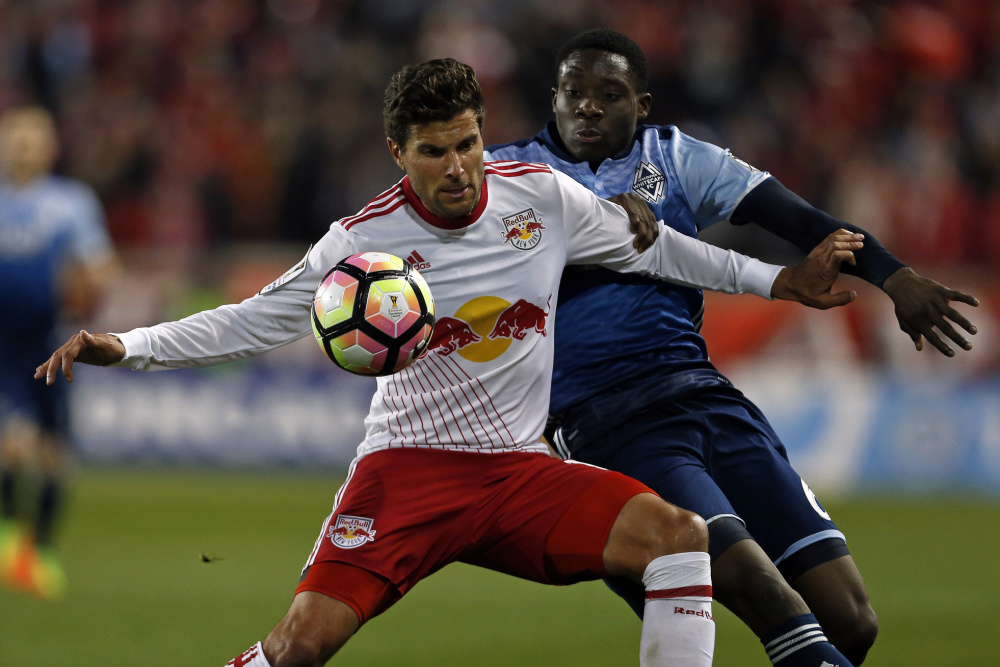 CONCACAF Champions League action continues on Thursday, as the Vancouver Whitecaps and New York Red Bulls duke it out for the last spot in the semifinals.
With Tigres and FC Dallas having already secured their advancement to the next round, one of Thursday's two contestants will attempt to join them in an all-MLS showdown on Thursday night. In leg one, the Whitecaps secured a valuable 1-1 draw and away goal from the foot of Kekuta Manneh. Despite seizing the early lead, the Red Bulls managed to level proceedings thanks to a second-half goal from Bradley Wright-Phillips, and could've seized the lead if not for a saved penalty from Sacha Kljestan. The Whitecaps also overcame the loss of Cristian Techera, who was sent off, and held on to their narrow advantage.
Each team looked solid in their first competitive showing of 2017, and the Whitecaps return home knowing that any victory, or a 0-0 draw, will be enough to secure advancement. The Red Bulls know that any draw above 0-0 favors them, as does any victory, so the team will likely come out firing as they seek to pile pressure onto the Whitecaps early on.
Both sides may also be cautious about the strength of their lineups, though CCL glory likely overrules any such concerns, as both open their MLS slate this weekend on Sunday night. The Whitecaps will be without Techera as he serves his suspension, while Erik Hurtado will also be forced to sit due to his yellow card. The hosts also traded Giles Barnes, who played half an hour last week, in exchange for Brek Shea and also welcome back Freddy Montero, who will be in the squad. The Red Bulls are injury-less and suspension-less, except for the long-term situations of Connor Lade and Gideon Baah.
With the Whitecaps knowing how precarious their position currently is, they'll seek to strike first at home and solidify their advantage, while the Red Bulls will throw men forward in an attempt to force a higher scoring affair. Either way, it will be an exciting Thursday night in Vancouver.