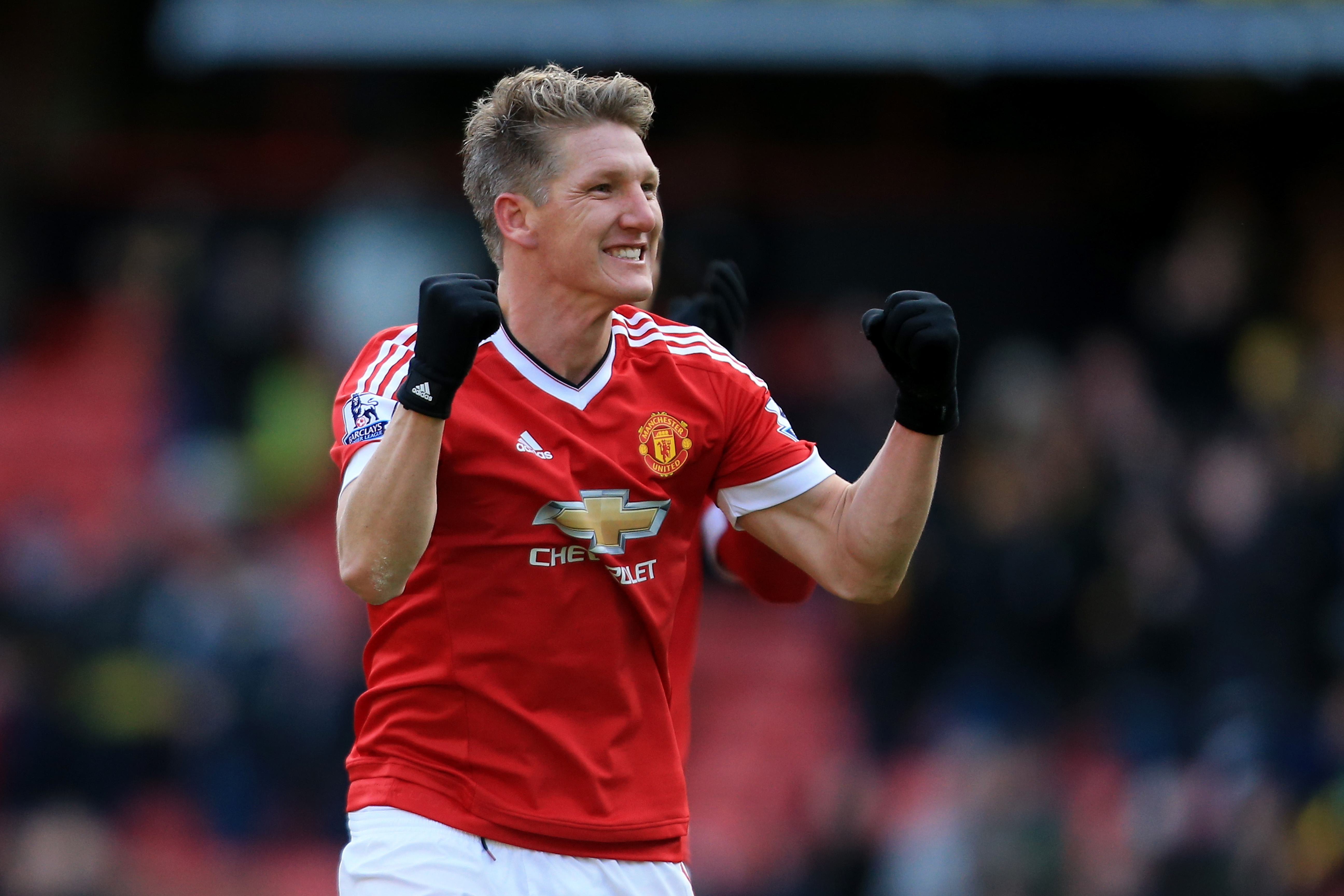 A long-rumored, major roster move in Chicago has moved from the realm of wishful fantasy to reality.
Former Bayern Munich and German National Team legend, and current Manchester United midfielder, Bastian Schweinsteiger has reportedly officially agreed to join the Chicago Fire effective immediately pending a physical and visa application, reports the Chicago Tribune. The-32 year-old midfielder could join the team as early as next week, as the Fire send a signal to the league that they're ready to begin competing once again after two seasons at the bottom of the standings.
"Throughout my career, I've always sought opportunities where I hoped to make a positive impact and to help make something great," Schweinsteiger said. "My move to Chicago Fire is no different. Through my conversations with Nelson and Pauno, I'm convinced by the club's vision and philosophy and I want to help them with this project."
Schweinsteiger has reportedly signed a 1-year Designated Player deal that will pay the German midfielder $4.5 million, and includes a mutual option for an additional year. The move has been long discussed, as Schweinsteiger has found himself on the outer fringes of Manchester United's squad since Jose Mourinho took over the team last summer. He has yet to appear in a Premier League match this season, but did play in the team's January 29th FA Cup match, where he recorded a goal and an assist, and has appeared as a substitute once since then.
Though now retired from the National Team, Schweinsteiger has been a regular fixture in the German roster since 2004 and has earned 121 caps and notched 24 goals for his country, while winning the 2014 World Cup in Brazil. Schweinsteiger is also an eight-time Bundesliga champion with Bayern Munich, as well as having won the 2012-13 UEFA Champions League title. Prior to his Manchester United move, Schweinsteiger spent 13 years with the German giants, logging an amazing 500 appearances and recording 68 goals.
"We're adding someone who has won at every level, including the very highest levels, and has done so in a way that is consistent with our values," Fire general manager Nelson Rodriguez told the Chicago Tribune. "We as a club will now be forced to hold ourselves to a higher standard, an accountability level. Previously, I think we could satisfy ourselves with what is known domestically. Now we need to rise to a standard that is set more internationally."
Schweinsteiger's paperwork could complete as early as next week, allowing him to join the Fire during the international break, potentially debuting on April 1 against the Montreal Impact.