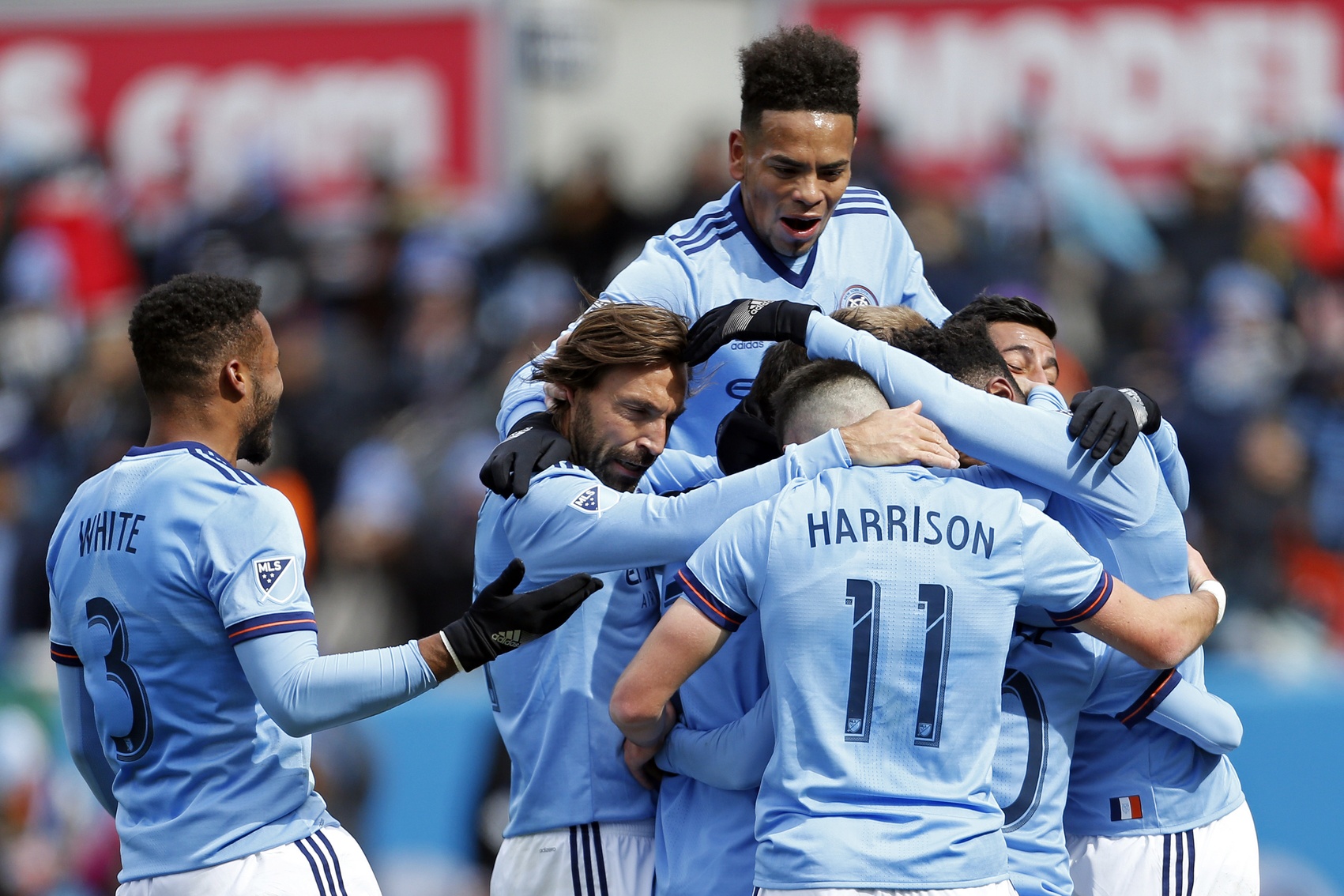 Photo by Adam Hunger/USA Today SportsNEW YORK – New York City FC was held relatively quiet in their season opener, but there was little D.C. United could do to prevent an attacking onslaught on Sunday afternoon.
A trio of first half goals proved more than enough for NYCFC, who cruised past D.C. United, 4-0, on Sunday at Yankee Stadium. The win sees NYCFC earn its first points of the season following a 1-0 loss to Orlando City last time out while D.C. United remains on one point with the lopsided defeat.
The rout began early as Rodney Wallace pounced on a rebound to give NYCFC the early lead. After kickstarting the sequence with his work on the left, Wallace helped work the ball to Jack Harrison, who unleashed a shot that struck the crossbar. Wallace lied waiting for the rebound, which he volleyed off Bill Hamid and in for NYCFC's first goal in the eighth minute.
Just 20 minutes later, it was 2-0 with Wallace once again playing a part. The Costa Rican placed a pinpoint cross into the center of the box, finding the head of David Villa, who headed a shot across his body and up and over Hamid for 2-0.
In the 40th minute, it was 3-0 as Villa went from goalscorer to provider, rolling a pass into the path of Maxi Moralez. The diminutive Argentinian took a first-time shot, squeaking it past a diving Hamid to put the game out of reach in the opening half.
Villa's 76th minute goal simply added to D.C. United's misery as the Spaniard completed his brace.
That's not to say D.C. United didn't have chances, though. The game could have looked significantly different if the visitors had been awarded an 11th minute goal, one which was ruled back for offside, preserving the NYCFC lead until the avalanche hit. In the opening minutes of the second half, Sean Johnson was called upon for a kick save, one of his four stops in the match.
NYCFC now turns its focus towards Saturday's clash with the Montreal Impact while D.C. United plays host to the Columbus Crew in their next outing.
MAN OF THE MATCH
It's hard to argue against a player that scored two goals while providing an additional assist, as David Villa proved an absolute nightmare for a helpless D.C. United defense.
MOMENT OF THE MATCH
NYCFC delivered a couple of hooks with their first two goals, but it was their third that served as a haymaker worthy of being called a knockout blow. Just moments before halftime, Maxi Moralez broke thorough to put the game out of reach, ending any hopes of a D.C. comeback.
MATCH TO FORGET
The defensive pairing of Steve Birnbaum and Sean Franklin was never even close to on the same page, allowing NYCFC to slice and dice their way through the visitors' backline for three simple goals.