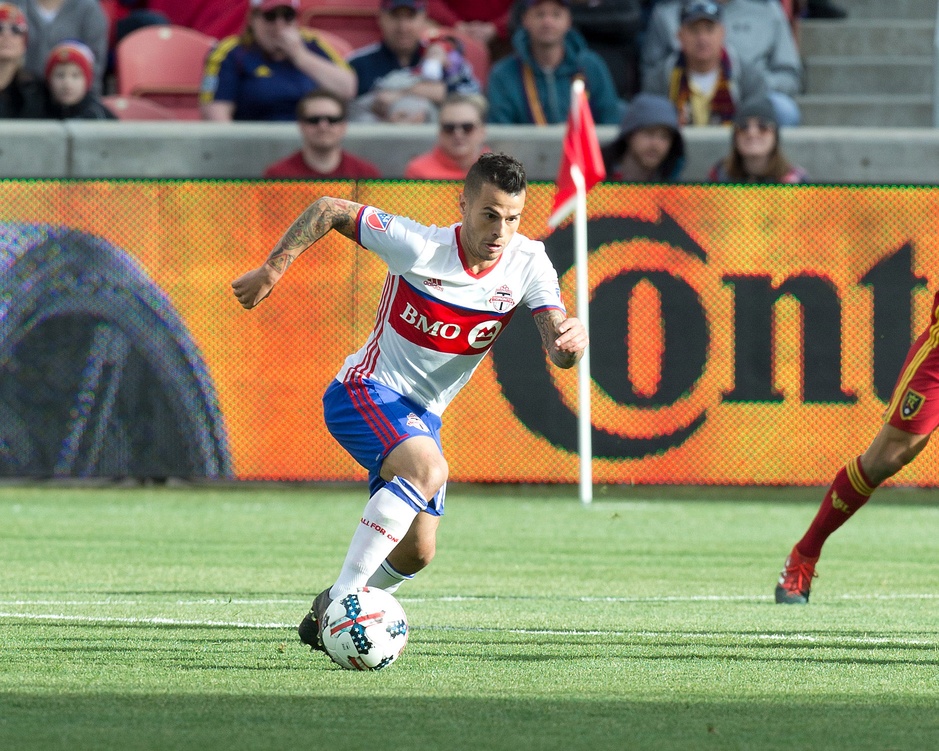 Sebastian Giovinco needed plenty of assistance to leave the field right before halftime at Talen Energy Stadium on Saturday night, but it appears the Toronto FC forward is going to be fine, according to TFC head coach Greg Vanney.
"He's okay," Vanney said. "He's sore. It was a contusion on the IT band around the side of the leg. When that gets swollen and tightened up, it's tough to loosen up and move. We'll see how he progresses over the next couple of days."
"It's the outside of the quadriceps," Giovinco said. "It's a charlie horse, a contusion. But it's on the IT band which runs down the outside of the leg. When that tightens up, it's really difficult to move with any sort of freedom." 
In a game where refereeing was a hot button issue, Vanney was asked about the protection of star players like Giovinco over 90 minutes.
"I think it's something again the league talks about a lot, which is protecting the players who people come to watch and who do the great things on the field and score goals and all that kind of stuff," Vanney said. "I don't know if I can say they've been protected enough. I think it's something they'll need to continue to look at and watch and be very wary of.
"Again, if we want to keep those best players on the field and continue to attract the best players, we need to make sure they're getting proper coverage from the officiating and just in general," Vanney said. "I don't have a strong voice but I will look back at the game and give you a better opinion at the end of this one. But I do think players are looking to play very physical with our forwards."