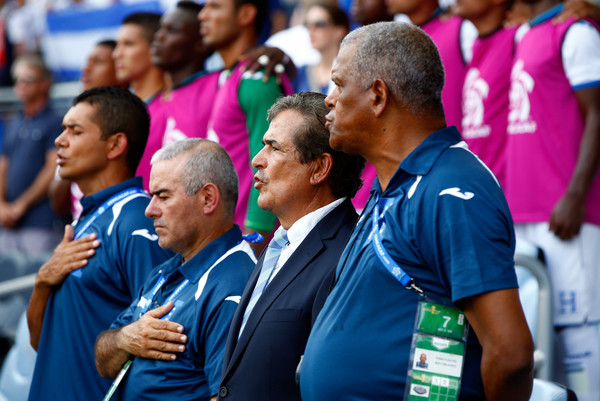 A controversy-free week during CONCACAF World Cup qualifiers doesn't seem right. Good thing the Honduran federation stepped in to provide some drama leading up to Friday's match with the United States at Avaya Stadium.
Jorge Salomon, the president of the Honduran federation, told Diez in Honduras that the Catrachos were training across the country in Fort Myers, Florida because U.S. Soccer did not provide sufficient training fields in the buildup to the crucial Hexagonal round match. Salomon believes it was gamesmanship on the American side by preventing the Hondurans from training in and around Avaya Stadium.
"That's why we went to (Fort Myers)," Salomon told Diez. "We found two fields but they weren't up to the standard for a national team. "They have blocked us from some fields to train, but that is part of the sporting psychological battle you face when you are the visiting team. It's no problem, we have done a good job."
The same report claimed Honduras was looking for another field to train at on Thursday after having its time at Avaya Stadium allegedly restricted to 30 minutes. That report was debunked by a U.S. Soccer spokesman, who told Goal.com, U.S. Soccer complied with all the regulations set forth by FIFA.
"In advance of national team matches we always provide our opponents with recommendations on possible training sites, and are willing to help in that process of them securing a location if needed," U.S. Soccer spokesman Neil Buethe said.
The Goal.com report also mentions Honduras trained in Florida to save costs.