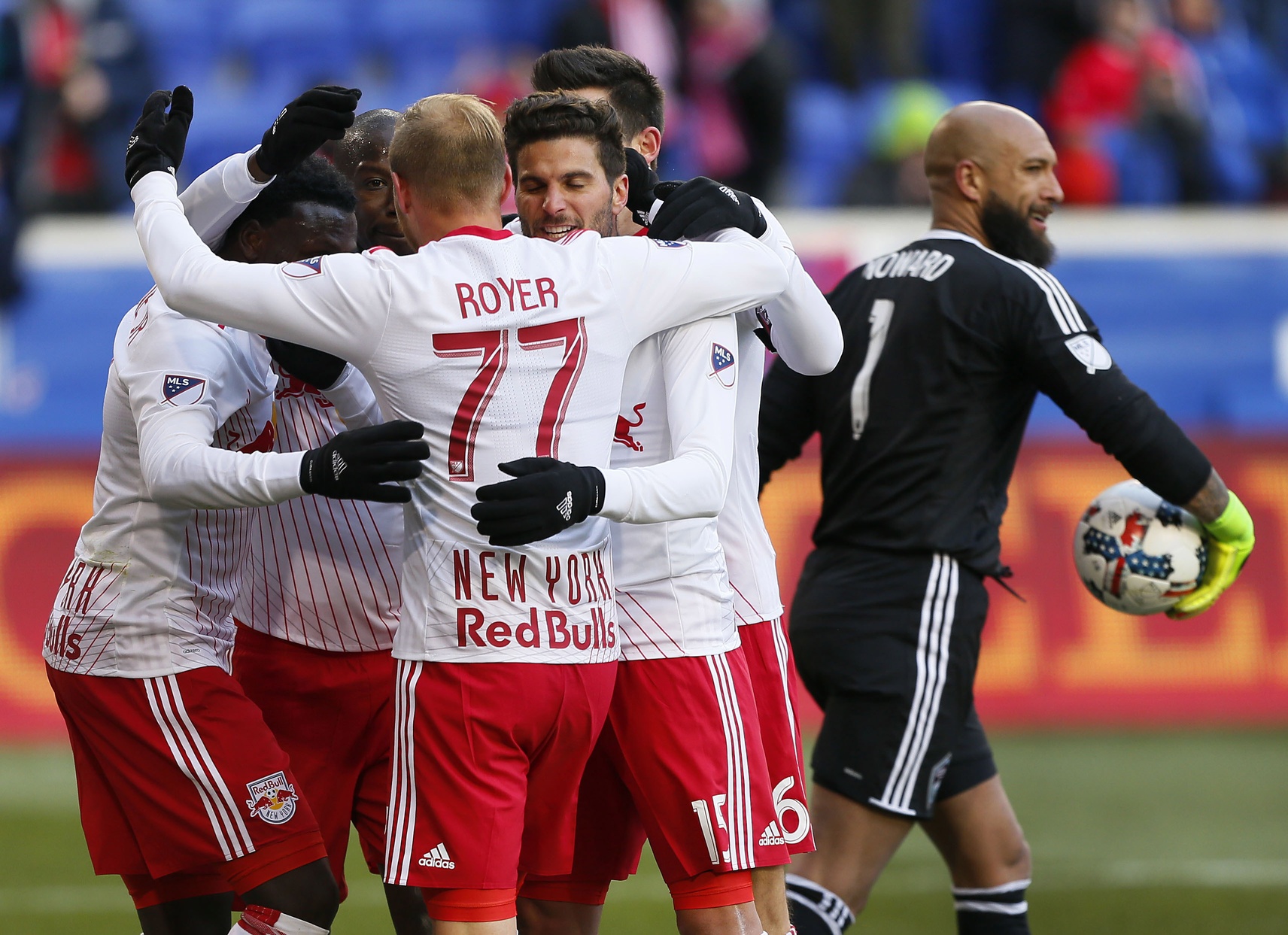 With World Cup qualifiers looming, Tim Howard made his return for the Colorado Rapids, but the U.S. Men's National Team goalkeeper's star performance wasn't enough to lift his side to a result on Saturday.
The New York Red Bulls recorded their second win of the season, beating the Rapids, 1-0, on Saturday at Red Bull Arena.
The Red Bulls broke the deadlock at the end of the first half when Sal Zizzo sent a cross into the penalty area. Daniel Royer was available, but it was the Rapids' Eric Miller who sent the ball into the back of the net, scoring the second own goal in favor of the Red Bulls in as many games.
Both goalkeepers managed impressive performances on what turned out to be important days for them. Howard, making his return from the injury he sustained in the playoffs last season, made several magnificent saves, including one on Bradley Wright-Phillips midway through the first half. Luis Robles, on the day he broke the MLS record for consecutive starts at 142, helped his team keep the lead with a big save on Dominique Badji in the second half.
The Red Bulls, who controlled the match early on, attacked for almost the entirety of the first 15 minutes of the match. The Rapids had their opportunities, more so in the second half, but the home team spent most of the chilly Saturday afternoon in charge of play, ending the match with seven shots on target to the Rapids' none.
MAN OF THE MATCH
Daniel Royer was crucial in attack for the Red Bulls as they dominated the match for long stretches of time. Running up and down the flank, he was active as his team registered shot after shot. He could have been the game's lone goal scorer, too, as he was the target for Zizzo's pass.
MOMENT OF THE MATCH
Luis Robles made only save on the day, but it was a significant one. With Dominique Badji making a run into the penalty area, Robles came out of his goal to meet Badji's shot, which he blocked with his feet. It was perhaps the Rapids' best opportunity of the day, but Robles was clearly ready to make the save.
MATCH TO FORGET
Eric Miller was unfortunate on the own goal, but the Rapids fullback's deflection into his own net was decisive on a day where the Rapids struggled in the attack.