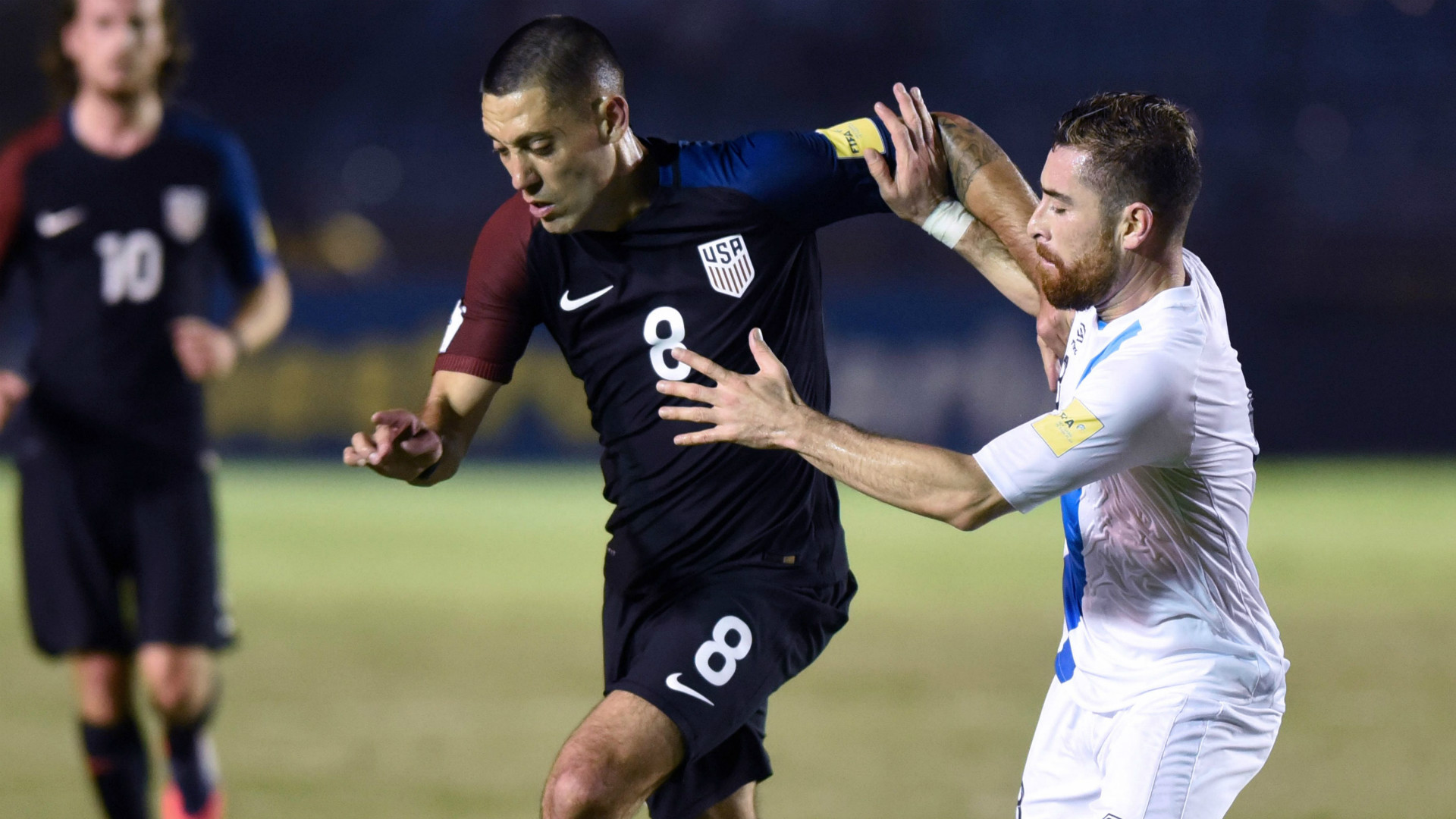 Just days ago, Bruce Arena said he didn't expect Clint Dempsey to join the U.S. Men's National Team for World Cup qualifiers. After several months away from the field with an irregular heartbeat, Dempsey simply wasn't expected to be ready and the USMNT boss was in no rush to throw him right back into the fire.
Oh how quickly things can change.
After scoring in his return match, Dempsey was one of 24 players named to the USMNT squad for upcoming World Cup qualifiers. The Seattle Sounders forward is one of 19 players called in with World Cup experience and, given what he's seen through the first two weeks of MLS play, Arena couldn't pass on bringing in the longtime USMNT star.
"Clint has a history that is almost second to none," Arena said, according to U.S. Soccer. "We know there are some good days still ahead for Clint. He's made great progress in preseason and his first two games with Seattle, and we think he's a player that can still help us in these games -— perhaps at a reduced role -— but a player that still has a tremendous history of scoring goals and creating opportunities. To have that kind of player available I think is invaluable."
Dempsey isn't the only player returning to the fold. After injuring his hip during November's qualifiers, Tim Howard is back, joining Brad Guzan and Nick Rimando as the goalkeepers named to the squad. Whether the Colorado Rapids goalkeeper will start is another question altogether, as Arena said he is comfortable with any of the "clearly experienced" shot-stoppers.
Geoff Cameron also rejoins the team after recovering from injury, but there are some absences. DeAndre Yedlin and Eric Lichaj were viewed as potential call-ups, but both miss out due to injury, leaving major holes at the fullback position. There are options, as players like Cameron, Jorge Villafana, DaMarcus Beasley and Michael Orozco could fill in at the fullback position.
The midfield features several players that are riding high following January camp. Playmakers Sacha Kljestan and Benny Feilhaber were not called in, leaving the group without an expected No. 10. However, newer faces like Kellyn Acosta, Dax McCarty and Sebastian Lletget join the qualifying roster, offering a different look. Jermaine Jones was included, but will be suspended for the first game, and it may be up to one of the newer faces to step in and plug a hole.
"We believe in those players," Arena said. "The common denominator there, with the exception of Dax, is they're young players that should have the opportunity to play for the U.S. National Team a lot down the road. We're trying to have the right balance on this roster and also look down the road, and I think these guys are exciting prospects for the our program."
With Jones suspended, the U.S. will have 23 players ready for the first match, one widely considered a must-win. After dropping their first two matches, Arena and co. need to amass points in the second round to avoid digging an inescapable hole in Hexagonal play.
That begins against Honduras, and Arena isn't looking past that match at Avaya Stadium, but the USMNT boss is looking forward to getting a taste of what his full squad can do for the first time.
"We put together a roster that we think has balance and one that gives us an option in playing a number of different ways," Arena said.
"It's a roster where the primary rationale is to help us be successful in these two games, but we're also looking down the road and bringing in some young players that we think have an opportunity to be an important part of the national team program as well."