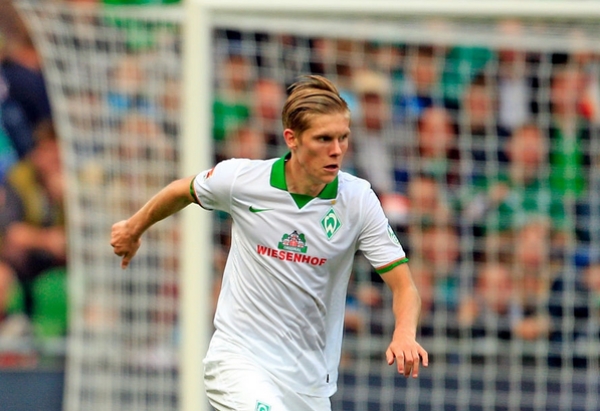 Every player simply wants to play, including U.S. Men's National Team forward Aron Johannsson. However, Johannsson has found playing time hard to come by, causing him to rethink his future in the wake of "the most difficult period" of his career.
Johannsson says he could leave Werder Bremen in an effort to "be happy again" as he battles to rise up the club's depth chart. The USMNT forward is currently behind Max Kruse, Serge Gnabry, Fin Bartels and Claudio Pizarro at the club, making minutes hard to come by.
After returning from injury at the start of the season, Johannsson has made just eight appearances, two of which have come since the start of the new year.
"It's the most difficult period of my career: I can play, but I am not allowed to," he said.  "It's disappointing (to not get called up to the USMNT), but not surprising when you've not played a minute in four weeks."
Reports emerged earlier this week that Johannsson could seek a move away from Werder Bremen. As things stand, the forward is signed with the club through 2019 and has made just 14 total appearances since joining in 2015 from AZ Alkmaar.
"It's not my desire to leave, but at the end of the day it's important that I play," Johannsson said. "I love football, but I need to play to be happy."
"I'll work hard, be patient, wait for the next chance – and be ready when it's offered," he added. "I want to prove that I can play here. That is important for my confidence."