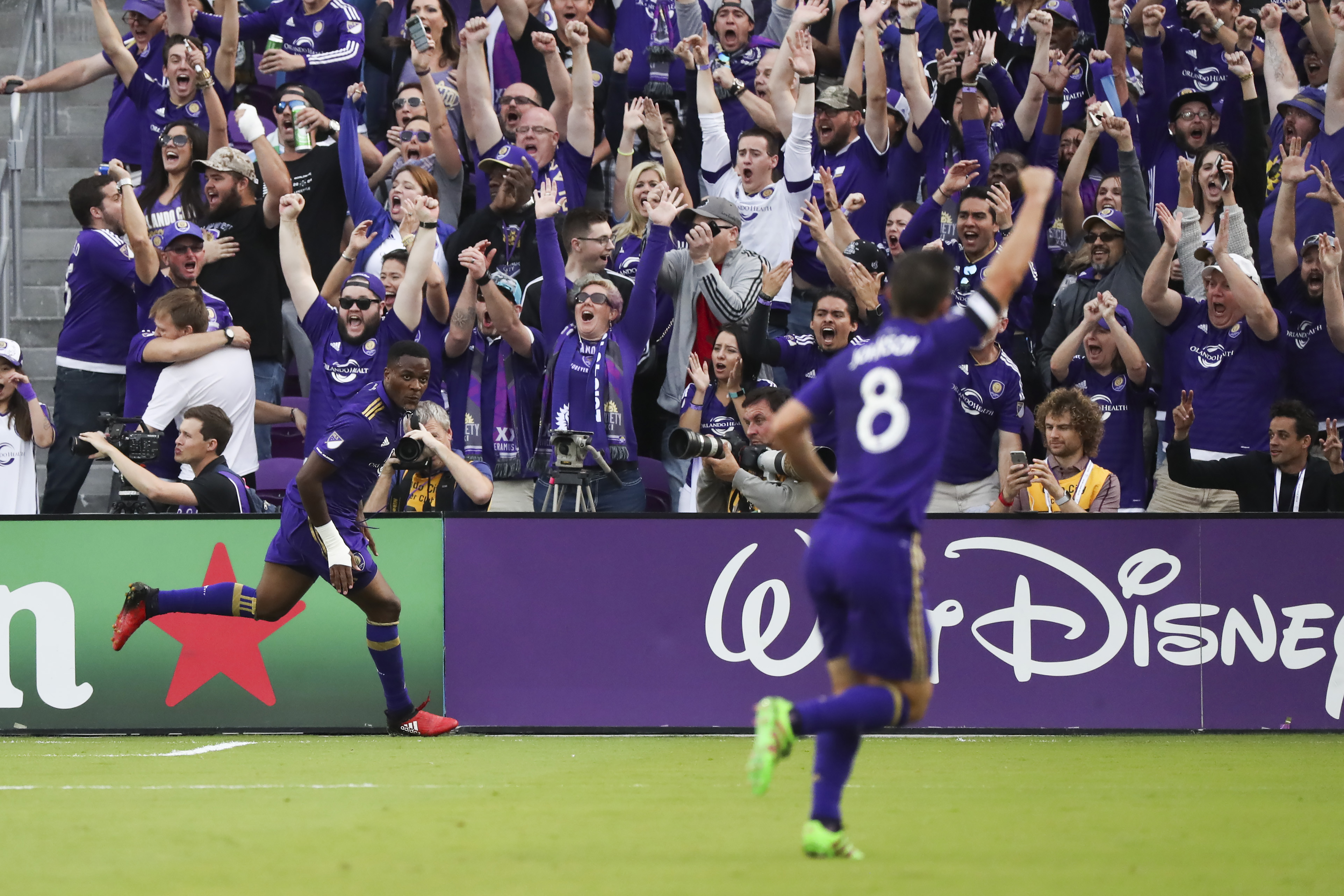 Orlando City suffered a big blow early on, but refused to let anything ruin its housewarming party.
After losing Kaka just 11 minutes into the match, Orlando City got a goal from striker Cyle Larin and hung on for a 1-0 victory over New York City FC in the Lions' stadium opener on Sunday night in front of a sold-out crowd of 25,527.
The decisive goal came in the 15th minute, as Larin broke free of his mark to head home a well-placed Giles Barnes cross at the back post.
The Lions' defense had a big part in preserving the lead, as it stymied NYCFC's attack en route to posting the shutout in the two clubs' 2017 season opener.
The injury to Kaka occurred when the 34-year-old midfielder collided with a pair of defenders while trying to dribble into the penalty area. He was replaced shortly after due a hamstring injury.
MAN OF THE MATCH
Cyle Larin scored the game's only goal, but it was centerback Jonathan Spector who helped lead a back line that shone brightly. Spector helped keep David Villa in check, and prevented the Lions from conceding an equalizer despite giving up 68.4 percent possession and facing waves of pressure throughout the match.
MOMENT OF THE MATCH
While Kaka's early departure will be talked about plenty, the key play came shortly after he exited. In the 15th minute, Carlos Rivas fought hard to keep the ball and found Giles Barnes down the left flank. Barnes took advantage of the space he was given, hitting a perfect cross to the back post that Larin nodded in for the game-winner.
MATCH TO FORGET
When the starting lineups came out, NYCFC winger Rodney Wallace appeared to have a favorable matchup given that he was set to face makeshift right back Will Johnson. Wallace had an unmemorable team debut, however, as he was held largely in check on the left flank by Johnson and Matias Perez-Garcia before being substituted in the 64th minute.