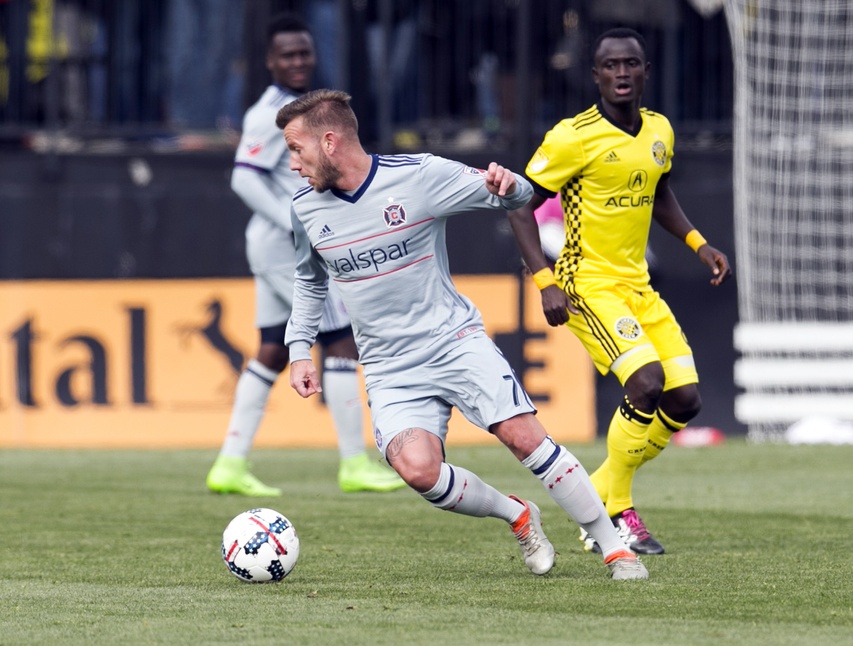 The mess in the Chicago Fire midfield got worse on Wednesday, as the club announced central midfielder John Goossens will undergo surgery on Friday for a defect of a deltoid ligament sprain in his right ankle. He is expected to miss five to six months because of the surgery.
"John's injury is cruel, particularly given the effort he was making on the play in added time," said Fire general manager Nelson Rodríguez. "We're sure he will work to return to the field this season and find ways to contribute to the team in the interim."
On top of the Goossens news, Matt Polster is already out with a right knee strain for a Fire side looking to make an impact early on in the season. That leaves Dax McCarty and Juninho as the healthy starters in the Fire midfield, with little depth behind them at the moment.
Glad not expected to play in return to RSL this weekend
Real Salt Lake would've loved to have U.S. U20 center back Justen Glad back in the lineup for Saturday's trip to Toyota Park, but it appears the rising star will not be a part of the matchday squad for the showdown against the Fire.
Jeff Cassar on Justen Glad (knee/leg): "He's in a little bit of pain right now. It's obviously not looking good for this weekend." #RSL

— Chris Kamrani (@chriskamrani) March 7, 2017
Whitecaps sign Mezquida to contract extension
The Vancouver Whitecaps shored up their depth in attack for a few years on Wednesday as they announced the signing of Nicolas Mezquida to a contract extension through 2018, with a club option for 2019.
"We're delighted to re-sign Nico to a new contract," said Whitecaps FC head coach Carl Robinson. "His personality and work rate is infectious. He has been a key member of our squad and has continued to grow and mature during his time with us. Nico will continue to be a big part of our club moving forward."
Baah ruled out for season
With just one game gone in the 2017 season, the New York Red Bulls are down a man. Center back Gideon Baah has been placed on the season ending injury list.
"After evaluating Gideon's progress, we have made the decision that we think is best," said Red Bulls Sporting Director Denis Hamlett. "This lets him focus on rehab with our medical staff. Our primary goal is making sure he has the time and resources to return to 100% health."
With Baah out of the season, the pressure will be on Aaron Long's shoulders to succeed next to Damien Perrinelle in the center of the Red Bulls defense.