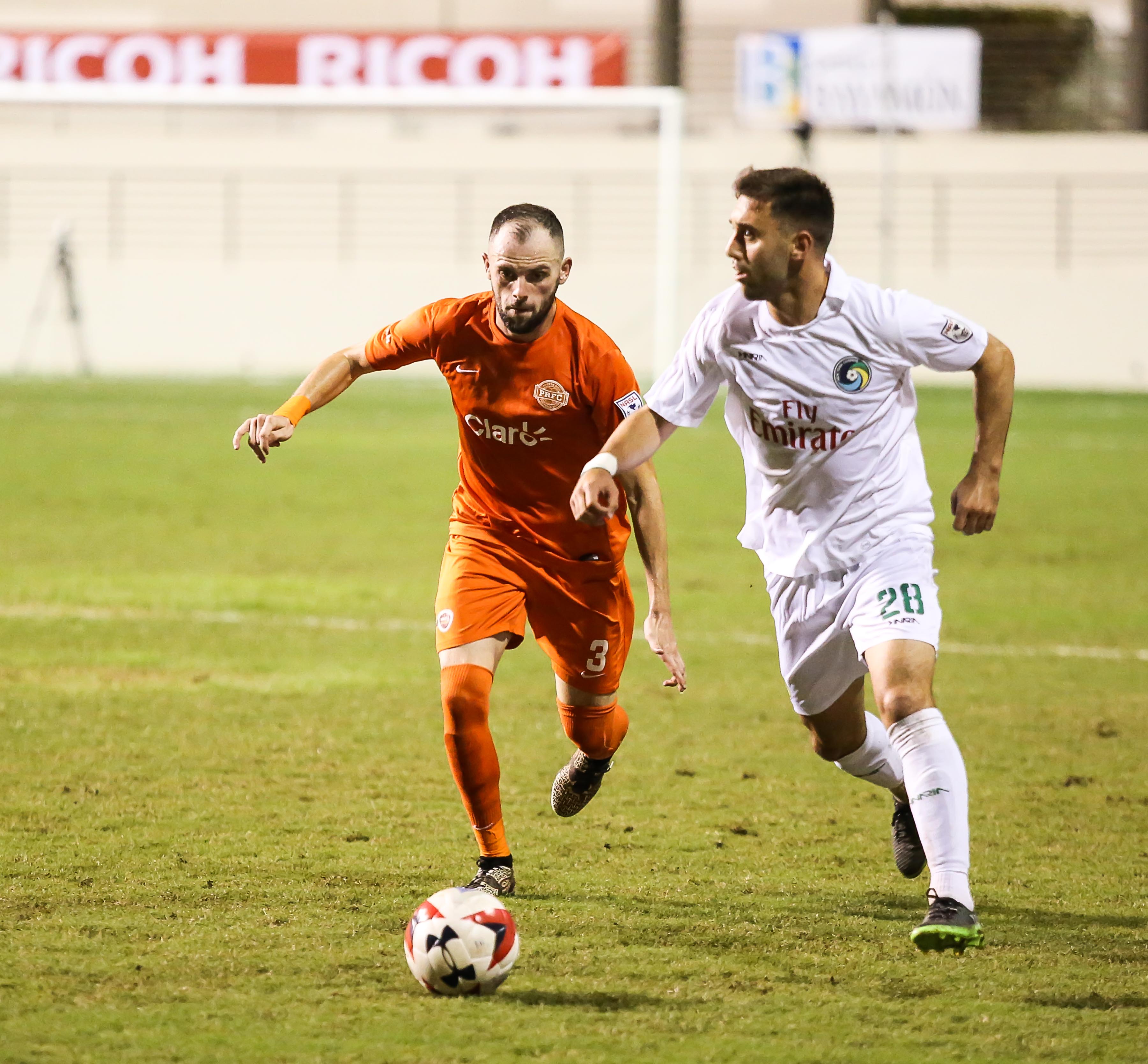 As the first match kicked off on Saturday evening, the sense of relief was almost palpable as the NASL finally returned to what really matters: playing matches.
With a reduced roster of eight teams, the debut weekend of the NASL regular season featured just three matches, but each featured a sense of celebration as it marked the survival of the league through an incredibly tumultuous offseason. Each match also featured a sense of intrigue with compelling story lines ever-present in the background.
Here's a closer look at Week 1 of NASL play:
NEWLY-BRANDED NORTH CAROLINA FC BATTLE MIAMI FC TO DRAW
It was the start of a new era for the former Carolina RailHawks, as North Carolina FC debuted their new look by battling Miami FC to a 1-1 draw. Though slightly out-possessed and out-shot, NCFC was able to strike very early and strike first as Matthew Fondy found the back of the net in just the fourth minute.
The lead wouldn't last though, as Miami FC struck back just ten minutes later as former New York City FC midfielder Kwadwo Poku started his season off right with an assist from Stefano Pinho. Neither team was able to score the rest of the way, despite several opportunities, and split the points in front of 6,000 at WakeMed Soccer Park.
PUERTO RICO FC HOLDS OFF DEFENDING CHAMPION COSMOS IN DRAW
Puerto Rico FC entered their first Spring season in high fashion, as they welcomed the defending champion New York Cosmos to the Estadio Juan Ramon Loubriel and battled to a confident 0-0 draw. Despite being out-possessed, PRFC out-shot the Cosmos heavily and, perhaps more impressively, didn't allow a single shot on goal. While not the desired home victory, a convincing draw against the defending champions is not a result to regret.
Meanwhile, the Cosmos entered the season in celebration regardless of result. While the newly rebuilt Cosmos didn't shine, a point abroad is well-earned as the club begins its title defense.
SAN FRANCISCO DELTAS DEBUT WITH DRAW AGAINST INDY ELEVEN
A key factor in helping the NASL survive the long winter was the incoming arrival of the San Francisco Deltas, who did not disappoint in their opener. The Deltas opened their franchise history by battling Soccer Bowl finalists Indy Eleven to an even 1-1 draw. Former Toronto FC and Montreal Impact midfielder Kyle Bekker opened his NASL account with a 31st minute goal, which the Deltas protected entering the half.
Unfortunately for the Deltas, Indy Eleven would not roll over quietly as they leveled proceedings with a 54th minute strike from Tanner Thompson. They reigning runners-up started off well by battling against a Deltas team that has spent big to compete in year one.