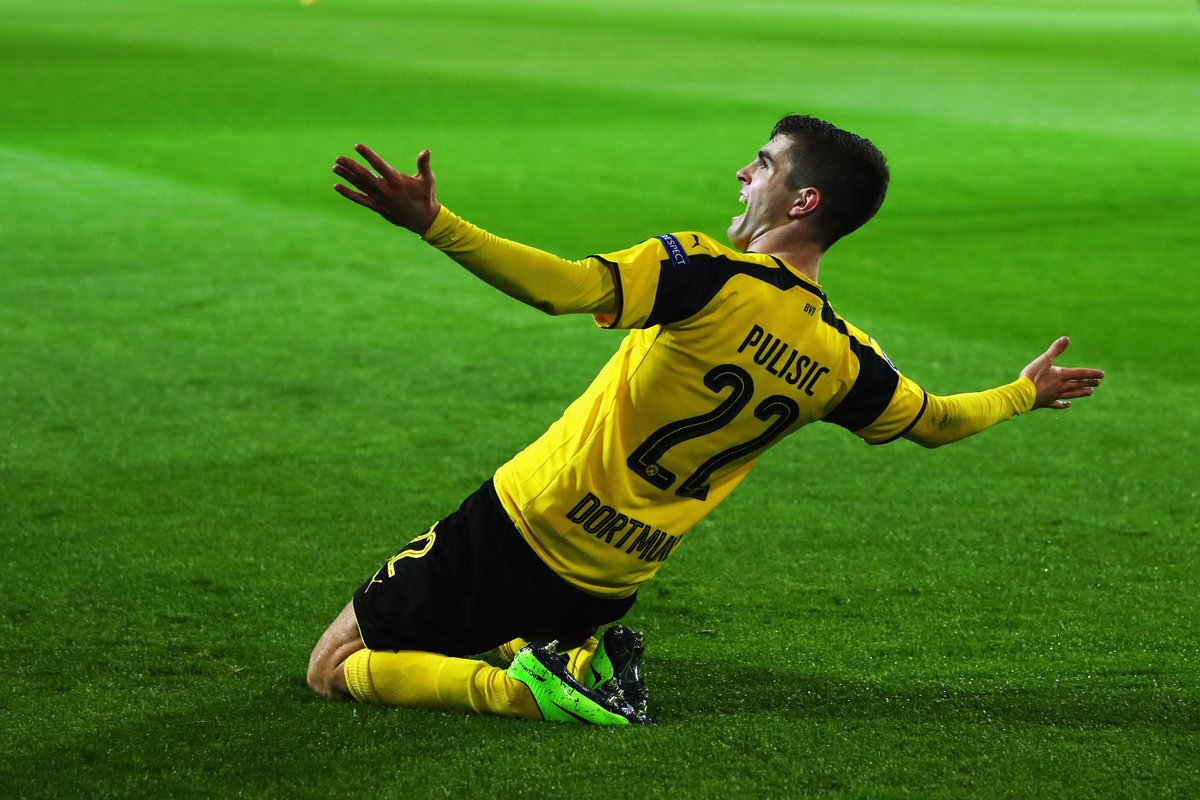 Another day, another goal for Christian Pulisic.
The Borussia Dortmund winger scored his third goal in four games on Tuesday afternoon, helping lead the way in the club's DFB-Pokal clash with Sportfreunde Lotte. The goal is Pulisic's sixth in all competitions this season.
Following a surprisingly difficult first half with the third division club, Pulisic fired Dortmund into the lead with a 57th minute. Trailing on a Dortmund counter attack, Pulisic was played through by Ousmane Dembele, who slipped a pass to the onrushing American. Pulisic fired his shot through the goalkeeper's legs, giving Dortmund the 1-0 lead.
Just nine minutes later, Andre Schurrle doubled the lead, all but sealing a spot in the semifinals against Bayern Munich.
Here's a closer look at Pulisic's goal:
[protected-iframe id="8cf22ea7fce2a38b22e3d776acfc0cd9-93315145-33390693″ info="hash" class="twitter-video"]