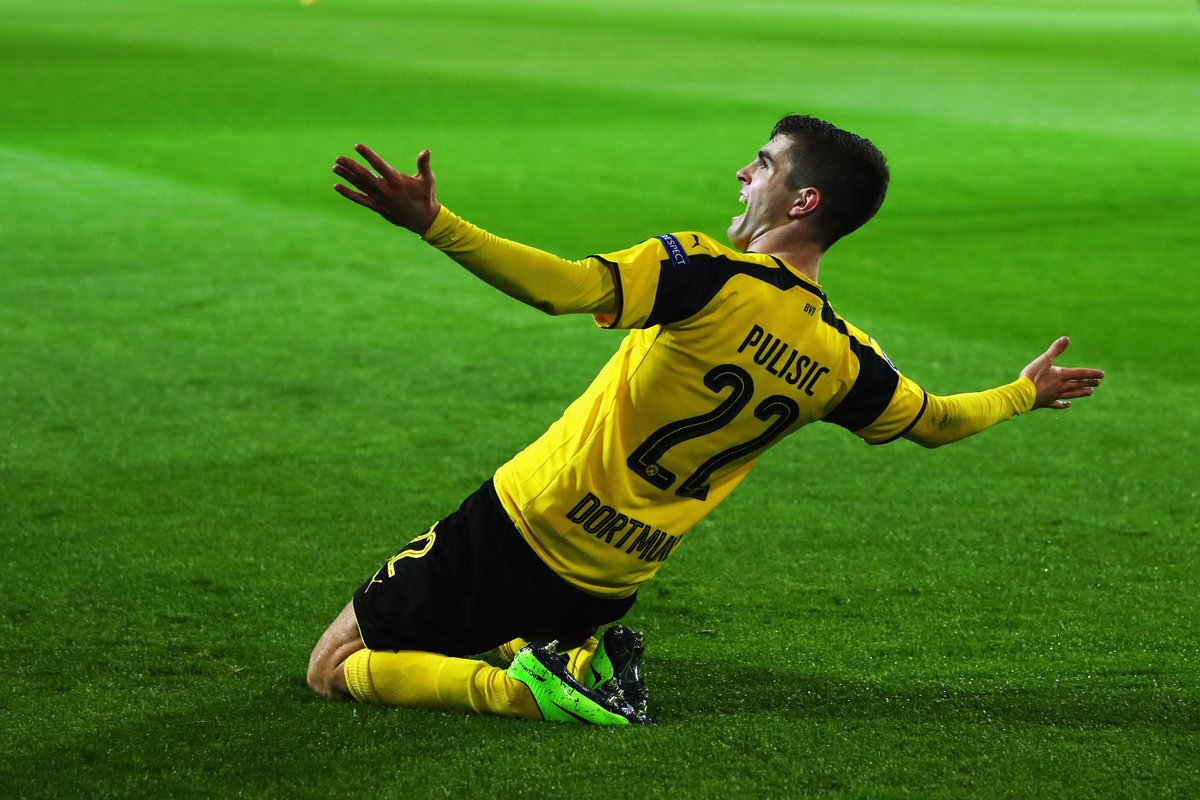 With star winger Marco Reus sidelined, Borussia Dortmund turned to Christian Pulisic for what was certainly the biggest game of the season. The U.S. Men's National Team provided in a big way, leading the German club the UEFA Champions League quarterfinals.
After assisting Dortmund's first goal of the evening, Pulisic scored Dortmund's second goal of a 4-0 win over Benfica. The goal proved a game-winner, as Dortmund overturned a 1-0 first leg deficit to seal a win over the Portuguese powerhouse.
Pulisic's day started early as the American winger helped setup the goal that equalized the two-leg tie. Just four minutes into the game, Pulisic flicked on a header from a Dortmund corner, finding Pierre-Emerick Aubameyang on the back post to tie the aggregate scoreline at one apiece.
Dream start for BVB as Pulisic gets the assist, flicking it on to Aubameyang for the early goal. #UCL #BVBSBL https://t.co/gi9ZpX4UbT

— FOX Soccer (@FOXSoccer) March 8, 2017
In the 59th minute, Pulisic fired his game-winner, his first career Champions League goal. The 18-year-old winger timed his run perfectly, beating Benfica's line to get on the end of a Lukas Piszczek through-ball. Pulisic then showed the composure to chip a shot up and over an onrushing Ederson, leaving the Benfica goalkeeper helpless as Dortmund took the 2-1 aggregate lead.
Aubameyang sealed the deal just two minutes later to make the score 3-1, leading Dortmund into the quarterfinals. With the match winding down, Pulisic then helped set up Dortmund's fourth, providing a key pass as Aubameyang completed his hat-trick.
Here's a look at Pulisic's goal:
PULISIC! What a finish, and what a moment to get your 1st career Champions League goal! @cpulisic_10 #UCL #BVBSLB https://t.co/GADtrg7qBT

— FOX Soccer (@FOXSoccer) March 8, 2017