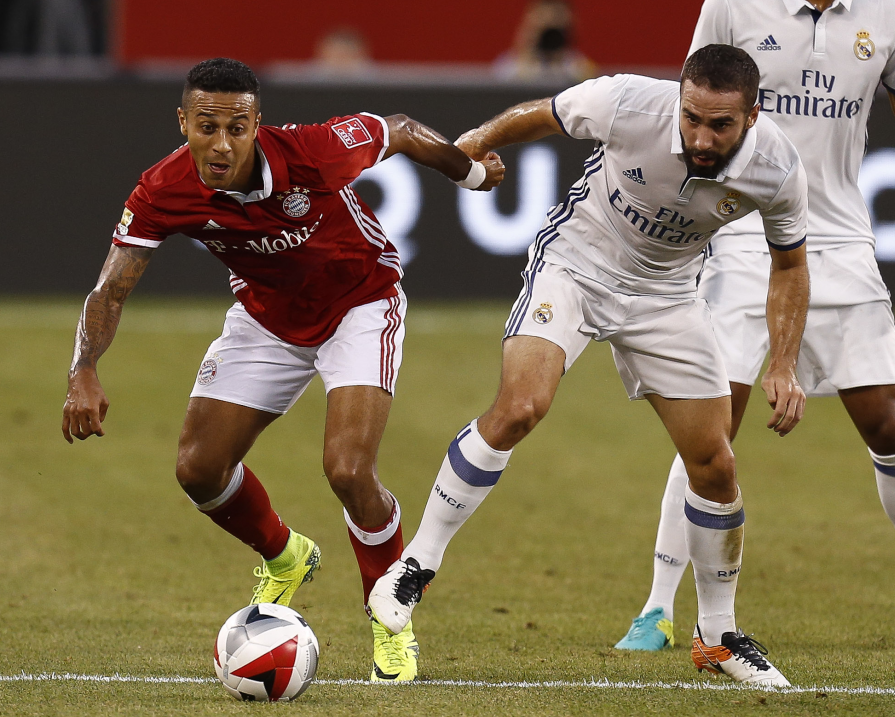 There are few teams in the UEFA Champions League that know each other better than Real Madrid and Bayern Munich, so perhaps it was fitting that the two juggernauts were drawn together in the UCL quarterfinals.
Carlo Ancelotti will lead Bayern against the same club he most recently managed, taking on former assistant Zinedine Zidane in a clash with plenty of subplots, from Toni Kroos facing Bayern to Xabi Alonso squaring off against Real Madrid in what will be his final UEFA Champions League tournament.
Friday's draw set up plenty of intrigue, with Borussia Dortmund taking on AS Monaco in a clash of the tournament's youngest, and arguably most exciting teams. Monaco is fresh off eliminating Manchester City, while Dortmund enters having manhandled Benfica. The clash will feature two of the game's most exciting teenagers as Kylian Mbappe and Christian Pulisic do battle.
Barcelona squares off against Juventus in a rematch of the 2015 final, won by Barcelona. The Spanish giants will look to ride the momentum created by their stunning comeback win against Paris St. Germain, while Juve will look to move a step closer to its first UCL title since 1996.
Leicester City's Cinderella run will take the Foxes to Spain to take on Atletico Madrid. Diego Simeone's men have lost two of the past three finals, but will be heavily favored to knock off the lone remaining team from England.
The first leg matches of the UCL quarterfinals take place on April 11-12, with the second legs taking placing on April 18-19.
What do you think of these matchups? Which pairing are you most looking forward to?
Share your thoughts below.