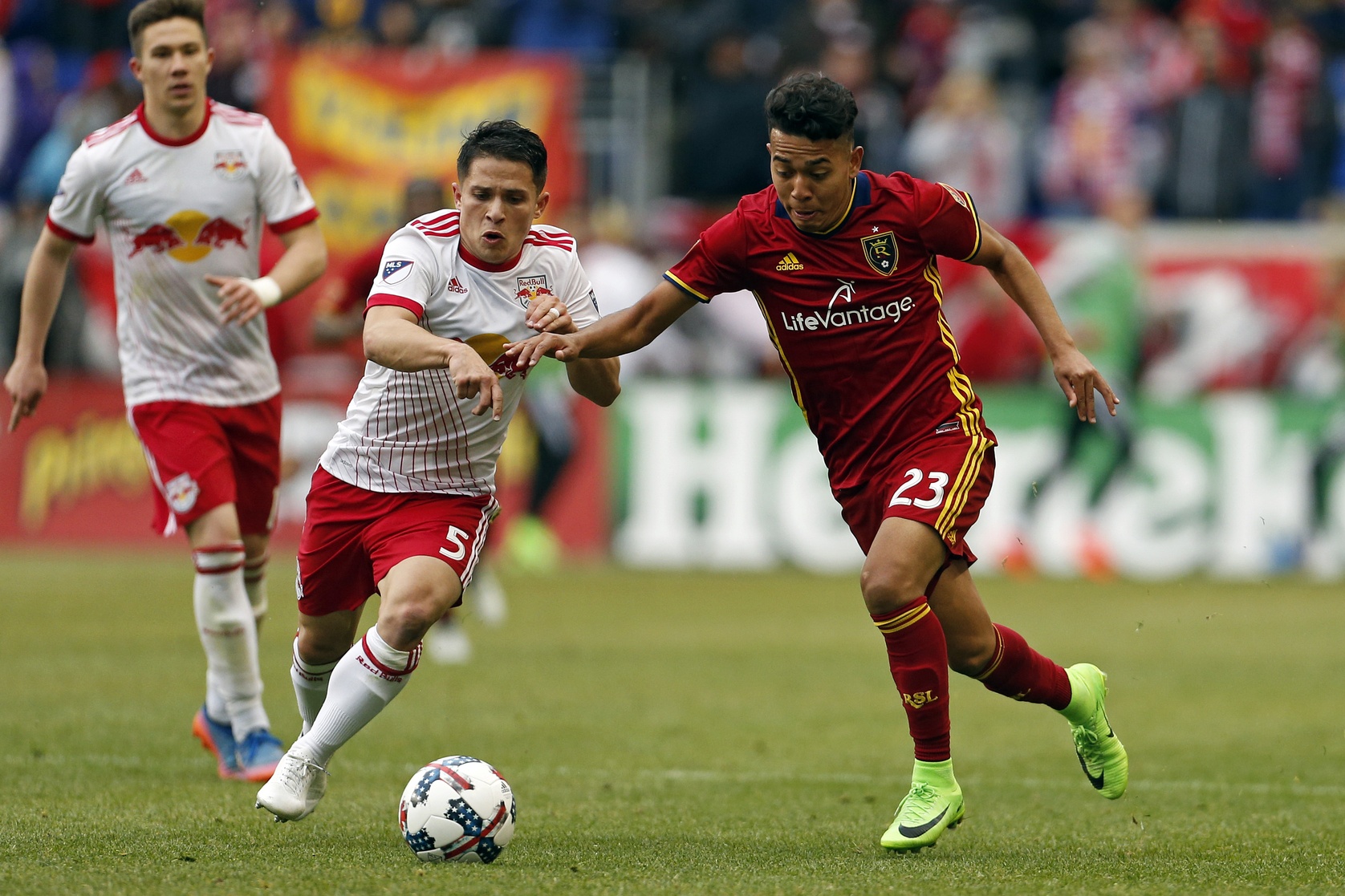 In preparation for their trip to Red Bull Arena this weekend, Real Salt Lake faced an extra hurdle. They were the first team in MLS to fire their head coach this season, dismissing Jeff Cassar from his post after just three matches in charge. Despite that, the team, now headed by the promoted Director of Goalkeeping, Daryl Shore, kept out an aggressive New York Red Bulls attack to record a point and a clean sheet.
"Of course it's a positive result," said Danilo Acosta, an unused substitute on the day. "Coming over here to Red Bull Arena, it's not easy at all to win a game down here or even tie a game."
It was not just the opposition and the venue that made the match difficult. The last several days were tough for the team not just because of the coaching change, but because Cassar had a close relationship with his players and the club, as defenders Chris Wingert and Aaron Maund acknowledged.
Wingert described the last week as "crazy" before addressing Cassar's impact on the team.
"Obviously, I'm upset to see somebody lose his job that had been around for around for the better part of a decade," he said, referencing that before Cassar's three-year stint as head coach, he was an assistant in Salt Lake City from 2007 to 2014.
"It's hard to ignore the personal side of things and continue to go about your business, but you have to do your best in order to keep on going to work and giving a good effort so that we're prepared for the weekend."
Maund echoed that sentiment, calling Cassar "a big part of the locker room."
On improving from the first three matches, Maund added that the club is "going to continue to get better," but that "it's always going to be a work in progress".
Overall, the group is impressed with Saturday afternoon's effort. Wingert wished to get more out of the match, saying he was "a little disappointed to not put one on the board, but we're happy with the effort and with the result." Additionally, he said he was "proud of the guys' effort for trying to deal with an issue."
"I thought that we answered in stellar fashion," Maund said.