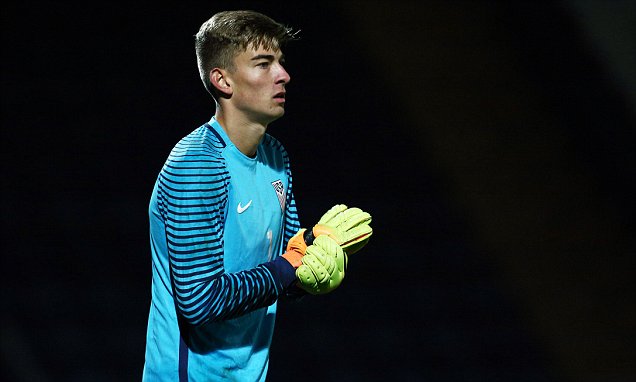 U.S. U-20 Men's National Team goalkeeper Jonathan Klinsmann continues to train with some major clubs ahead of this summer's Under-20 World Cup.
The Daily Mail is reporting that Klinsmann will begin a trial with Everton following next week's training camp with the U-20 team in London. The University of California goalkeeper apparently impressed the club after winning the Golden Glove in the CONCACAF U-20 Championships last month.
Klinsmann recently trained with his father's old club, Stuttgart, with Jurgen Klinsmann stating that several European clubs had registered interest in his son.
The 19-year-old goalkeeper, who has a German passport, is hoping to earn a spot in the U.S. squad for this summer's U-2o World Cup.