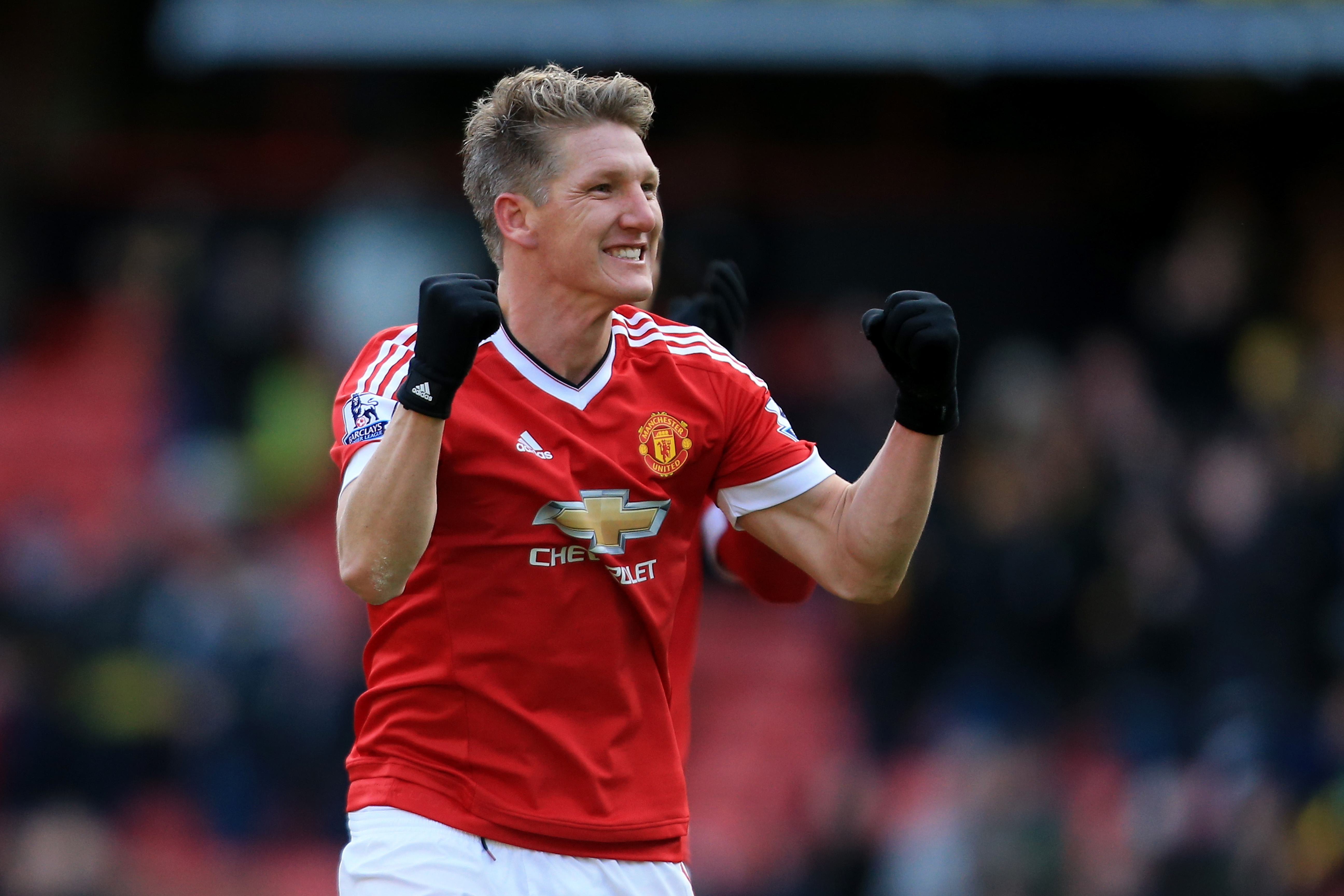 Chicago Fire general manager Nelson Rodriguez is aware of the skepticism that comes with the signing of 32-year-old German midfielder Bastian Schweinsteiger as a Designated Player, and he's also ready to combat the critics that the former Bayern Munich and Manchester United man will be a success with the club that has a not-so-great history with DPs.
"As we watched Bastian in the matches he was playing for United, despite the fact that it's difficult to be at your best when you're not getting a regular run of minutes, he was still able to perform and impact games and that's what we're looking from him for us," Rodriguez told reporters on a conference call on Tuesday. 
Rodriguez was also at the ready to reel off countless athletes in other sports that have been successful at an older age, a trend he expects Schweinsteiger to follow during his time in Chicago.
"Just this year you had Roger Federer and Serena Williams win grand slam titles at 35 years old in impressive fashion," Rodriguez said. "Just this year, you had a 39-year-old Tom Brady win a Super Bowl. People want to project upon Bastian what they want. He's old. He's 32 years old. He was playing for one of the biggest clubs in the world. It's relative to the individual." 
There's no doubt Schweinsteiger is one of the biggest names to join MLS in its history, but the one-year deal for the German World Cup winner comes with criticism because the Fire midfield is already held down by two MLS veterans in Dax McCarty and Juninho. It also doesn't help the club's cause that Rodriguez bounced around a question asking what need Schweinsteiger would specifically fill.
"I also know there's a current trend that the only way to find a successful No. 10 is to go to Argentina and find a No. 10 fairy tree that bestows you a South American No. 10 and that's the only way you can have a No. 10. I'm not saying (manager Veljko Paunovic) is going to be playing him in the No. 10 position, that's Pauno's decision, but there's a lot of different types of playmakers that can impact a game," Rodriguez said. "Andres Iniesta, I don't think anyone considers a No. 10, but he finds a way to impact a game. Luka Modric, he isn't a classic No. 10, yet he finds ways to impact the game. Bastian Schweinsteiger is a great player with great vision, phenomenal soccer IQ and a history within his own game." 
The deal itself took quite some time to put together. The two parties were linked for a good amount over the winter, and the negotiations got to a point where the Fire were going to move on if everything didn't come together recently.
"We did reach a point where we said it had to be now or it wouldn't happen," Rodriguez said. "As we stated in the past, the summer window is a very difficult window to introduce players and have them be effective for the remainder of the year. I don't want to say it was an ultimatum, because that would be unfair and untrue, but we made it clear if we couldn't close it now, we would likely move on and the three parties came together and we made it happen." 
From what the Fire brass has seen in Schweinsteiger, they are ready to see what he can do on the field for a team looking to finally get back in the Eastern Conference playoff discussion. The 32 year old started one FA Cup match and appeared three times as a substitute in various cup competitions for United this season.
"No player will be at their physical peak unless they're playing 90 minutes regularly," Rodriguez said. "We understand Bastian will need some time to top off his optimal fitness level. Based on the performances we saw against quality opposition, when he was called upon to perform, he was able to perform and perform well." 
Regardless of what you have to say about the Fire's history with Designated Players, Schweinsteiger's recent form or the signing of an older star in a market that keep getting younger, Rodriguez has a confident message about what's to come.
"With today's global age, he is a global image," Rodriguez said, "and his football is still pretty damn good."