A few teams had their surprising week one performances carry over to week two, while a few others bounced back or fell down to earth.
The big winners of the week were Atlanta United and New York City FC. The former dispatched expansion rivals Minnesota United with a thorough 6-1 victory in the cold and snow up north. The latter bounced back from a week one defeat against Orlando City by blitzing D.C. United en route to a 4-0 victory.
Minnesota United rank among the losers of the week, due to the aforementioned result, as do the LA Galaxy as they dropped their second straight at home to start the season. The defending MLS Cup and Eastern Conference champions both remained winless via draws this week, leaving both with disappointing starts to the season.
Two teams, Orlando City and the New England Revolution, didn't even get to play their match due to adverse weather conditions, as those watching in the crowd in Minnesota simply laughed.
Here is a closer look at this week's SBI MLS Power Rankings:
SBI MLS PRESEASON POWER RANKINGS

1.  (Last week 1) FC DALLAS (1-0-1)

 LAST WEEK: Tied Sporting Kansas City, 0-0, on Saturday.
THIS WEEK: vs. the New England Revolution on Saturday.
OUTLOOK: While FC Dallas fell short of earning three points in Kansas City on Saturday's scoreless draw, they earned some valuable rest for several key players ahead of Wednesday's CCL semifinals match against Pachuca. Even so, earning a point on the road with a rotated roster speaks well about how deep the roster is for FCD, who continue their Shield defense next weekend at home against the Revs.
————————
2. (4) NEW YORK RED BULLS (2-0-0)
LAST WEEK: Beat the Colorado Rapids, 1-0, on Saturday.
THIS WEEK: at the Seattle Sounders on Sunday.

OUTLOOK: You can't argue with results, but perhaps you can argue with how they're obtained. Two wins out of two is a perfect start for Jesse Marsch's men, but it has been ugly. After defeating Atlanta United on an own-goal in week one, the Red Bulls benefited again from self-inflicted wounds in week two, as an Eric Miller own goal gave the Red Bulls the win on Saturday. Two wins is nice, but only one goal scored belies a bigger issue under the surface.
————————
3. (5) PORTLAND TIMBERS (2-0-0)

LAST WEEK: Beat the LA Galaxy, 1-0, on Sunday.
THIS WEEK: vs. the Houston Dynamo on Saturday.
OUTLOOK: Two wins in a row to start the season and the Timbers are once again looking like their 2015 MLS Cup-winning selves. After their thrashing of Minnesota United, the Timbers faced a tougher challenge in week two against the Galaxy. An early goal from Diego Chara to cap off a stunning counter-attack proved enough as the Timbers outlasted the 10-man Galaxy after Jelle Van Damme was sent off with a second yellow. They face the surprisingly perfect Dynamo in week three in an unexpectedly interesting match.
————————
4. (8) HOUSTON DYNAMO (2-0-0)

LAST WEEK: Beat the Columbus Crew, 3-1, on Saturday.
THIS WEEK: at the Portland Timbers on Saturday.

OUTLOOK: Who predicted this? Not only have the Dynamo started their 2016 campaign with two straight victories, they've done so in convincing fashion with a pair of solid performances. Romell Quioto and Erick 'Cubo' Torres both notched their second goals of the season, while Alberth Elis added another before Ola Kamara added a garbage-time goal for the Crew. The Dynamo have put the league on notice, as now face a difficult test in Portland against the Timbers.
————————
5. (7) NEW YORK CITY FC (1-1-0)

LAST WEEK: Beat D.C. United, 4-0, on Sunday.
THIS WEEK: vs. the Montreal Impact on Saturday.

OUTLOOK: Talk about a bounce back win. After falling to Orlando City in week one despite dominating the run of play, NYCFC put it all together on Sunday as they clobbered D.C. United. Perennial golden boot candidate David Villa knocked in a brace, while Maxi Morales and Rodney Wallace also scored their first goals for their new team, as D.C. United was simply blown out at Yankee Stadium. NYCFC will hope to continue their good fortunes again at home this weekend against the Impact.
————————
6. (2) TORONTO FC (0-0-2)

LAST WEEK: Tied the Philadelphia Union, 2-2, on Saturday.
THIS WEEK: at the Vancouver Whitecaps on Saturday.
OUTLOOK: Not the start the reigning Eastern Conference champions likely imagined for themselves, but there's no need to panic yet. Toronto FC showed good fight to battle back from an early deficit and was unlucky to allow an equalizer late from C.J. Sapong. Two draws in two road matches against two 2016 playoff opponents isn't bad, but TFC will surely look for more this weekend in Vancouver.
————————
7. (3) SEATTLE SOUNDERS (0-1-1)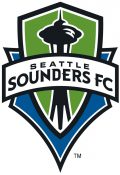 LAST WEEK: Tied the Montreal Impact, 2-2, on Saturday.
THIS WEEK: vs. the New York Red Bulls on Sunday.

OUTLOOK: Similarly, a loss and a draw are not how the Seattle Sounders wanted to start their title defense, but a strong effort from the Dynamo and a difficult match against the Impact leaves them winless so far. The Sounders perhaps sparked a return to last season's form with their comeback efforts on Saturday, as late goals from Nicolas Lodeiro and new acquisition Will Bruin at the very death salvaged a point for the visitors. They face another stiff challenge on Sunday as the Red Bulls come to town.
————————
8. (11) SAN JOSE EARTHQUAKES (2-0-0)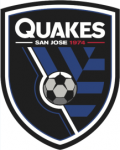 LAST WEEK: Beat the Vancouver Whitecaps, 3-2, on Saturday.
THIS WEEK: at Sporting Kansas City on Saturday.

OUTLOOK: After a surprising season-opening victory against the Galaxy, the Quakes looked lost while falling behind 2-0 within 20 minutes to the Whitecaps. But after Whitecaps goalkeeper David Ousted was sent off following a trip on a free Chris Wondolowski, the Quakes battled all the way back for a 3-2 win and a perfect start to the year. With their core players like Wondolowski and Godoy producing, as well as rookies such as first-time goalscorer Nick Lima proving valuable, the Quakes look like a different team from a year ago.
————————
9. (14) ATLANTA UNITED (1-1-0)


LAST WEEK: Beat Minnesota United, 6-1, on Sunday.
THIS WEEK: vs. the Chicago Fire on Saturday.

OUTLOOK: Surely disappointed with their own-goal loss in week one, Atlanta United came out with a vengeance in week two. Facing off against expansion rivals Minnesota United in the snow and cold, Atlanta showed they were no fair-weather team. A hat trick from star forward Josef Martinez, a brace from Miguel Almiron, and a final goal from Jacob Peterson completed an unprecedented thrashing and established the gap between the two expansion teams. If that's the real Atlanta, the Eastern Conference had better watch out.
————————
10. (6) COLORADO RAPIDS (1-1-0)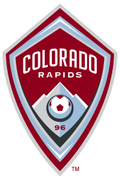 LAST WEEK: Lost to the New York Red Bulls, 1-0, on Saturday.
THIS WEEK: vs. Minnesota United on Saturday.
OUTLOOK: You can't expect to win when you shoot yourself in the foot. An own-goal was the only goal in the Rapids' loss to the Red Bulls this past weekend, with the self-inflicted wound leading to a fair result given the balance of play. Tim Howard was steadfast in goal for the Rapids, parrying away shot after shot, but couldn't stop Eric Miller's deflection of a Sal Zizzo cross. The Rapids offense has been severely lacking to start the year, but Minnesota represents a perfect opponent to get going against this weekend.
————————
11. (9) PHILADELPHIA UNION (0-0-2)

LAST WEEK: Tied Toronto FC, 2-2, on Saturday.
THIS WEEK: at Orlando City on Saturday.

OUTLOOK: At least the Philadelphia Union have gotten some offense going. After a scoreless draw to open the season, the Union earned another point via draw, but this time in a goal-fest against the defending Eastern Conference champions. The result is certainly a positive one for the Union, as they battled back after surrendering an early lead with a late goal from C.J. Sapong to equalize at home. They'll hope for a bit more than a draw in Orlando this weekend.
————————
12. (12) SPORTING KANSAS CITY (0-0-2)

LAST WEEK: Tied FC Dallas, 0-0, on Saturday.
THIS WEEK: vs. the San Jose Earthquakes on Saturday.

OUTLOOK: Honestly, it isn't clear what we can make of Sporting Kansas City so far this year. While draws against two 2016 playoff teams are certainly valuable results, the manner in which they've been achieved are a bit… baffling. No goals allowed, but none scored either, Sporting KC fired off a ton of shots in both matches and looked the better team in both. Still, they managed to only draw a slow-starting D.C. United and a heavily-rotated FC Dallas line-up and couldn't score against either. Perhaps Sunday's match against the Quakes will clear things up.
————————
13. (16) ORLANDO CITY (1-0-0)
LAST WEEK: Postponed against the New England Revolution.
THIS WEEK: vs. the Philadelphia Union on Saturday.

OUTLOOK: Orlando City's scheduled game this week against the Revs was postponed due to the snowy conditions in the northeast. They'll return to action this weekend against the Union back in sunny Orlando.
————————
14. (21) CHICAGO FIRE (1-0-1)

LAST WEEK: Beat Real Salt Lake, 2-0, on Saturday.
THIS WEEK: at Atlanta United on Saturday.

OUTLOOK: Early results in Chicago have fans wondering if this is the same team they've suffered with over the past few years, in a good way. A comeback draw against the Crew provided some hope, but a strong 2-0 victory over Real Salt Lake with goals from Arturo Alvarez and new DP Nemanja Nikolic has Fire fans excited. A match against Atlanta United down south provides a real test for just how good this team can be.
————————
15. (10) LA GALAXY (0-2-0)
LAST WEEK: Lost to the Portland Timbers, 1-0, on Sunday.
THIS WEEK: at Real Salt Lake on Saturday.

OUTLOOK: Needless to say, when a team opens a season with two matches at home, they expect to earn some points. The Galaxy have started off all kinds of wrong in 2017, dropping their second straight at the StubHub Center while losing their captain to a red card and one-match suspension. Perhaps the Galaxy's fortunes will turn around on the road, as they visit Real Salt Lake this weekend.
————————
16. (13) MONTREAL IMPACT (0-1-1)

LAST WEEK: Tied the Seattle Sounders, 2-2, on Saturday.
THIS WEEK: at New York City FC on Saturday.

OUTLOOK: A draw against the defending MLS Cup champions certainly isn't a bad result, but the Impact will likely be disappointed with the single point at home in a match that they led late. After seizing a commanding 2-0 lead via goals from Matteo Mancosu and Ignacio Piatti, the Impact surrendered two late goals, including a last-second effort from Will Bruin and ultimately dropped two points. Worse, they now have to visit an NYCFC team that just put up four goals on D.C. United this past weekend.
————————
17. (15) D.C. UNITED (0-1-1)
LAST WEEK: Lost to New York City FC, 4-0, on Sunday.
THIS WEEK: vs. the Columbus Crew on Saturday.

OUTLOOK: D.C. United would do well to forget Sunday's match before next weekend. The visitors were thoroughly out-played and ultimately out-scored against NYCFC, surrendering four goals while being unable to produce any of their own, leaving D.C. United chasing their first win of the year entering their next match against the Columbus Crew.
————————
18. (19) NEW ENGLAND REVOLUTION (0-1-0)

LAST WEEK: Postponed against Orlando City.
THIS WEEK: at FC Dallas on Saturday.

OUTLOOK: The Revs home opener was cancelled due to snowy conditions entering the weekend. They'll return to action on the road down in Texas against FC Dallas.
————————
19. (18) VANCOUVER WHITECAPS (0-1-1)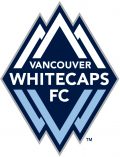 LAST WEEK: Lost to the San Jose Earthquakes, 3-2, on Saturday.
THIS WEEK: vs. Toronto FC on Saturday.
OUTLOOK: After their pre-season victory over the Red Bulls in the CCL, hopes were high in Vancouver entering the regular season. But after a draw against the Union, and now a loss to the Quakes, things are looking as shaky as ever for Canada's only team to miss the playoffs in 2016. The Whitecaps looked to have solved their issues after seizing a commanding 2-0 lead early on, but the sending off of goalkeeper David Ousted proved fatal. The Quakes battled back to seize a 3-2 victory, leaving the Whitecaps winless entering their match against Toronto FC.
————————
20. (17) COLUMBUS CREW (0-1-1)

LAST WEEK: Lost to the Houston Dynamo, 3-1, on Saturday.
THIS WEEK: at D.C. United on Saturday.

OUTLOOK: Are the Columbus Crew a playoff-missing team again in 2017? Or did they simply get unlucky to face a resurgent Dynamo team this past weekend? Their results in their first two matches aren't conclusive, but they aren't positive signs by any stretch. The defense clearly has some issues to address, and while the offense has scored in each match, they've been limited in effectiveness. D.C. United, coming off a bad loss of their own, will provide a decent test of this team's capabilities.
————————
21. (20) REAL SALT LAKE (0-1-1)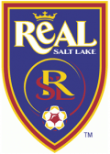 LAST WEEK: Lost to the Chicago Fire, 2-0, on Saturday.
THIS WEEK: vs. the LA Galaxy on Saturday.

OUTLOOK: Real Salt Lake hasn't started off well. After a season-opening draw against Toronto FC that showed some promise for the season ahead, RSL was beaten by two early goals from the Fire's Nemanja Nikolic and Arturo Alvarez over the weekend. Statistically, RSL owned possession and doubled the Fire's total shots, but only managed to land one of those on target en route to the demoralizing defeat. They'll maybe get lucky against the slow-starting Galaxy next weekend.
————————
22. MINNESOTA UNITED (0-2-0)

LAST WEEK: Lost to Atlanta United, 6-1, on Sunday.
THIS WEEK: at the Colorado Rapids on Saturday.

OUTLOOK: No question about who currently holds the bottom spot in this week's rankings, as Minnesota United were simply obliterated by expansion rivals Atlanta United. The cold, snowy north was supposed to provide an advantage over the team from warm, sunny Atlanta, but the Loons found themselves on the wrong end of a 6-1 blizzard beat-down. They'll need to find some way to turn things around against the Rapids this weekend, or it could be a long season.