The 2017 MLS season is upon us as each team enters the new campaign with the hope of capturing an MLS Cup.
Following an offseason that saw massive roster overhauls, the MLS campaign begins on Friday, kicking off a year that sees the introductions of two new teams. Minnesota United and Atlanta United join the fray in 2017, offering new wrinkles as the two battle for success in year one.
That success, however, will be difficult. The reigning MLS Cup champions, the Seattle Sounders, remain among the Western Conference contenders alongside teams like FC Dallas, who enter 2017 riding a two-trophy season. The East, meanwhile, is headlined by Toronto FC, who are looking to bounce back following their MLS Cup defeat.
If one thing is for certain, it's that MLS always provides the unexpected as teams rise and fall throughout the season. The 2017 season will likely be no different, even if several teams look primed for a postseason push from the get-go.
Here is a closer look at this week's SBI MLS Power Rankings:
SBI MLS Preseason Power Rankings

1.  FC DALLAS (2016 Record: 17-8-9)

THIS WEEK: at LA Galaxy on Saturday.
OUTLOOK: Last year, FC Dallas secured a double, winning the Supporters' Shield and U.S. Open Cup. This season, Oscar Pareja's side is poised for an MLS Cup crown, although they'll face their share of challenges. The injury to Mauro Diaz will limit them early on but new faces like Javier Morales and Cristian Colman should help FC Dallas continue their push towards the top of the league.
————————
2. TORONTO FC (2016 Record: 14-9-11)

THIS WEEK: at Real Salt Lake on Saturday.
OUTLOOK: After falling just one step short last season, Toronto FC returns a majority of the team's core in 2017. They still have the league's best player in Sebastian Giovinco and a healthy Jozy Altidore will hope to replicate his scalding playoff form. The addition of Victor Vazquez gives TFC a vital midfield piece, one which could make the attack even more dangerous than the one that reached the MLS Cup final in 2016.
————————
3. SEATTLE SOUNDERS (2016 Record: 14-14-6)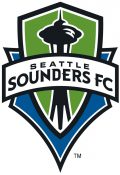 THIS WEEK: at the Houston Dynamo on  Saturday.

OUTLOOK: The reigning champions return a loaded roster, one featuring Nicolas Lodeiro for a full season. After an offseason of uncertainty, Clint Dempsey is officially back in the fold, joining Jordan Morris to create a potent forward unit. New additions Harry Shipp and Will Bruin provide depth on the attacking end and, if Roman Torres stays healthy, the Sounders should have a defensive unit strong enough to stay towards the top of the West.
————————
4. NEW YORK CITY FC (2016 Record: 15-10-9)

THIS WEEK: at Orlando City on Sunday.

OUTLOOK: Any team with David Villa will always have a chance, but NYCFC will hope they finally have the right pieces around their star forward. Maxi Moralez should fill the Frank Lampard role, but it will be up to players like Alexander Callens, Miguel Camargo, Yangel Herrera and Nick Ring to provide valuable balance. For once, NYCFC doesn't look completely top heavy, a promising sign for head coach Patrick Vieira.
————————
5. COLORADO RAPIDS (2016 Record: 15-6-13)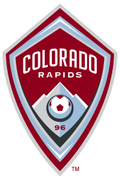 THIS WEEK: vs. the New England Revolution on Saturday.
OUTLOOK: The Rapids rode the league's best defense to a surprise playoff run but fell at the hands of the Seattle Sounders. Pablo Mastroeni and co. proved to be one of the league's most overlooked in recent memory, but last season's run ensures that no one is looking past the Rapids this season, even if questions remain on the attacking end.
————————
6. NEW YORK RED BULLS (2016 Record: 16-9-9)
THIS WEEK: at Atlanta United on Sunday.

OUTLOOK: The Red Bulls endured a major offseason overhaul as captain Dax McCarty and sporting director Ali Curtis departed the club. In place of McCarty, the Red Bulls will role with Sean Davis and Tyler Adams, two young midfielders that look poised tor the leap to first-team minutes. Their success will be vital, as the Red Bulls look to rely on their remaining core to facilitate another run.
————————
7. PORTLAND TIMBERS (2016 Record: 12-14-8)

THIS WEEK: vs. Minnesota United on Friday.
OUTLOOK: The Portland Timbers fell well short in their title defense, prompting several moves to fix the squad this offseason. Darlingtin Nagbe, Diego Valeri and Fanendo Adi remain, while Sebastian Blanco joins the attack to form a front four as good as any in the league. Can the defense hold up? That's the question, one that will determine how far the Timbers go in 2017.
————————
8. MONTREAL IMPACT (2016 Record: 11-11-12)

THIS WEEK: at the San Jose Earthquakes on Saturday.

OUTLOOK: The Impact suffered elimination in the best playoff series in recent memory, but there are no trophies for entertainment value. Much like in 2016, the Impact are Ignacio Piatti's team and they'll go as far as their star playmaker can carry them. Matteo Mancosu is the key player, though, as the Italian forward looks to lead from the front following the departure of Didier Drogba.
————————
9. LA GALAXY (2016 Record: 12-6-16)
THIS WEEK: vs. FC Dallas on Saturday.

OUTLOOK: The Bruce Arena era is over, but the Galaxy have retooled and reloaded in typical fashion. Names like Jermaine Jones and Romain Alessandrini headline the offseason, while Curt Onalfo takes the reigns as head coach. It's a new look Galaxy, but the pieces are in place for the same results and expectations.
————————
10. PHILADELPHIA UNION (2016 Record: 11-14-9)

THIS WEEK: at the Vancouver Whitecaps on Sunday.

OUTLOOK: The Union vaulted back in to relevancy in 2016, making the push into the postseason. The potential return of Maurice Edu should add another piece to a talented group headlined by Alejandro Bedoya, Keegan Rosenberry and Andre Blake, but questions remain at the forward position. The club is gambling on English forward Jay Simpson to provide answers but, if he doesn't, they'll be in big trouble.
————————
11. SPORTING KANSAS CITY (2016 Record: 13-13-8)

THIS WEEK: at D.C. United on Saturday.

OUTLOOK: The core remains in-tact, but Sporting KC took the opportunity to bring in pieces to add a but of dynamite to the typical group. Gerso Fernandes is the big signing, a winger that brings pace, power and creativity out wide. Sporting KC remains a known factor in the West but it remains to be seen if they can take that true step up the ladder.
————————
12. D.C. UNITED (2016 Record: 11-10-13)
THIS WEEK: vs. Sporting Kansas City on Saturday.

OUTLOOK: Just one season stands between D.C. United and a new stadium as the club looks to close RFK Stadium with a bang. The signing of midfielder Ian Harkes should set the club up for years to come, while the return of Luciano Acosta is also a positive sign for the future. For years, D.C. United has done more with less and they'll look to do so again this year in a crowded East.
————————
13. COLUMBUS CREW (2016 Record: 8-14-12)

THIS WEEK: vs. the Chicago Fire on Saturday.

OUTLOOK: The Crew were as disappointment as any team in 2016, as the team crumbled from within en route to a lost season. The most recent offseason saw the Crew spend aggressively, bringing in Jonathan Mensah, Mohamed Abu and Artur to add new faced at several positions. The Crew will need Federico Higuain to pull the strings one last time, but they have the pieces around him to make it so.
————————
14. ATLANTA UNITED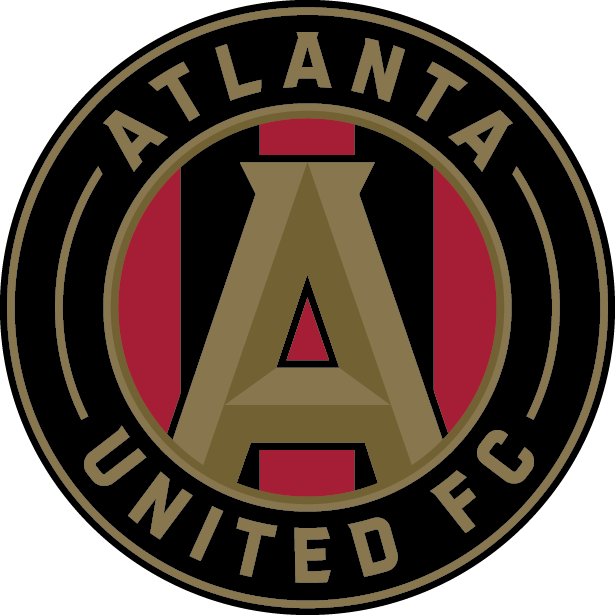 THIS WEEK: vs. the New York Red Bulls on Sunday.

OUTLOOK: Atlanta United went all out ahead of their inaugural season, bringing in a series of highly-coveted young stars to headline their opening roster. Tito Villalba, Miguel Almiron and Josef Martinez are three new age DPs, players still pushing towards their prime. Add in veterans like Michael Parkhurst and Jeff Larentowicz and Atlanta has a solid base. Expansion difficulties will come, and their potential success will depend on how they navigate those struggles while finding their chemistry as a team.
————————
15. NEW ENGLAND REVOLUTION (2016 Record: 11-14-9)

THIS WEEK: at the Colorado Rapids on Saturday.

OUTLOOK: The Revolution have been up and down since their 2014 MLS Cup defeat. The shift to a 4-4-2 diamond could provide a new answer, especially if Juan Agudelo and Lee Nugyen can find their footing. Still, the questions still linger regarding their defense, and they'll have to hope new signings Benjamin Angoua and Antonio Delamea Mlinar can hold down the fort.
————————
16. REAL SALT LAKE (2016 Record: 12-12-10)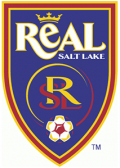 THIS WEEK: vs. Toronto FC on Saturday.

OUTLOOK: With Javier Morales gone, RSL moves into a new era. Albert Rusnak steps in as the primary playmaker while a slew of young faces look to make the leap to the senior team. The continued development Justen Glad bodes well for the defense, but RSL might still be a year or two away from really pushing the West's top teams.
————————
17. VANCOUVER WHITECAPS (2016 Record: 10-15-9)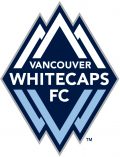 THIS WEEK: vs. the Philadelphia Union on Sunday.
OUTLOOK: The Whitecaps finally have their forward in the form of Fredy Montero, completing an attacking unit that finally looks ready. Kekuta Manneh is as dangerous as ever, helping aid the attacking push. Questions remain in defense, even with Kendall Waston leading the charge, making the Whitecaps a team to watch heading down the stretch.
————————
18. CHICAGO FIRE (2016 Record: 7-17-10)

THIS WEEK: at the Columbus Crew on Saturday.

OUTLOOK: The Chicago Fire arguably produced the biggest facelift of the offseason, overloading a roster with talented veterans. Dax McCarty and Juninho add experience to the midfield and forward Nemanja Nikolic provides an instant target man to lead the attack. They have the talent, but will it all come together for a postseason push?
————————
19. ORLANDO CITY (2016 Record: 9-11-14)
THIS WEEK: vs. New York City FC on Sunday.

OUTLOOK: Jason Kreis is set for his first full season in charge as he looks to mold Orlando City into a playoff team. Jonathan Spector joins to anchor defense as Kaka and Cyle Larin look to marshal the attack. The loss of Kevin Molino will sting, but it will be up to Spector and the rest of the defense to hold it down after several shaky outings in 2016.
————————
20. HOUSTON DYNAMO (2016 Record: 7-14-13)

THIS WEEK: vs. the Seattle Sounders on Saturday.

OUTLOOK: With Wilmer Cabrera in charge, the Dynamo will certainly look much different. Alberth Elis could be one of the best signings of the winter, while veteran A.J. DeLaGarza adds much-needed experience on the backline. The return of Erick 'Cubo' Torres is among the league's more interesting storylines and, if the Mexican star can recapture his Chivas USA form, the Dynamo could surprise some people.
————————
21. SAN JOSE EARTHQUAKES (2016 Record: 8-12-14)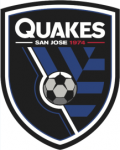 THIS WEEK: vs. the Montreal Impact on Saturday.

OUTLOOK: The San Jose Earthquakes have missed the playoffs four seasons in a row, and they look set to rely on youth to help their push this season. Chris Wondolowski remains, but the core of players around him are as young as any in the league. It will be tough in the Western Conference, but the Earthquakes will, at the worst, learn some valuable lessons in 2017.
————————
22. MINNESOTA UNITED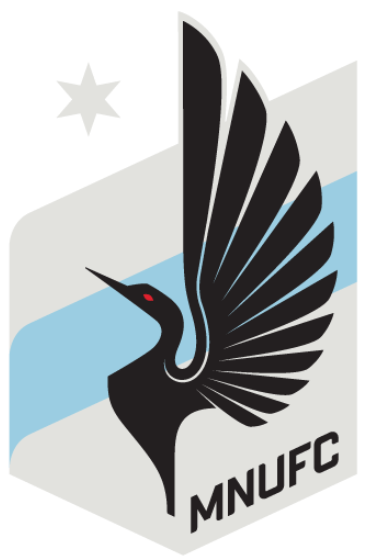 THIS WEEK: at the Portland Timbers on Friday.

OUTLOOK: Unlike their expansion partners, Minnesota United did not splash the cash. Rather, the club built from the ground up, bringing in a core of MLS veterans to combine with a series of talented foreign imports. The Loons won't be sexy in year one but they do have creative attacking talent in Johan Venegas and Kevin Molino. It may not be enough, at least initially, but the club is looking long-term as they embark on their first campaign.
————————