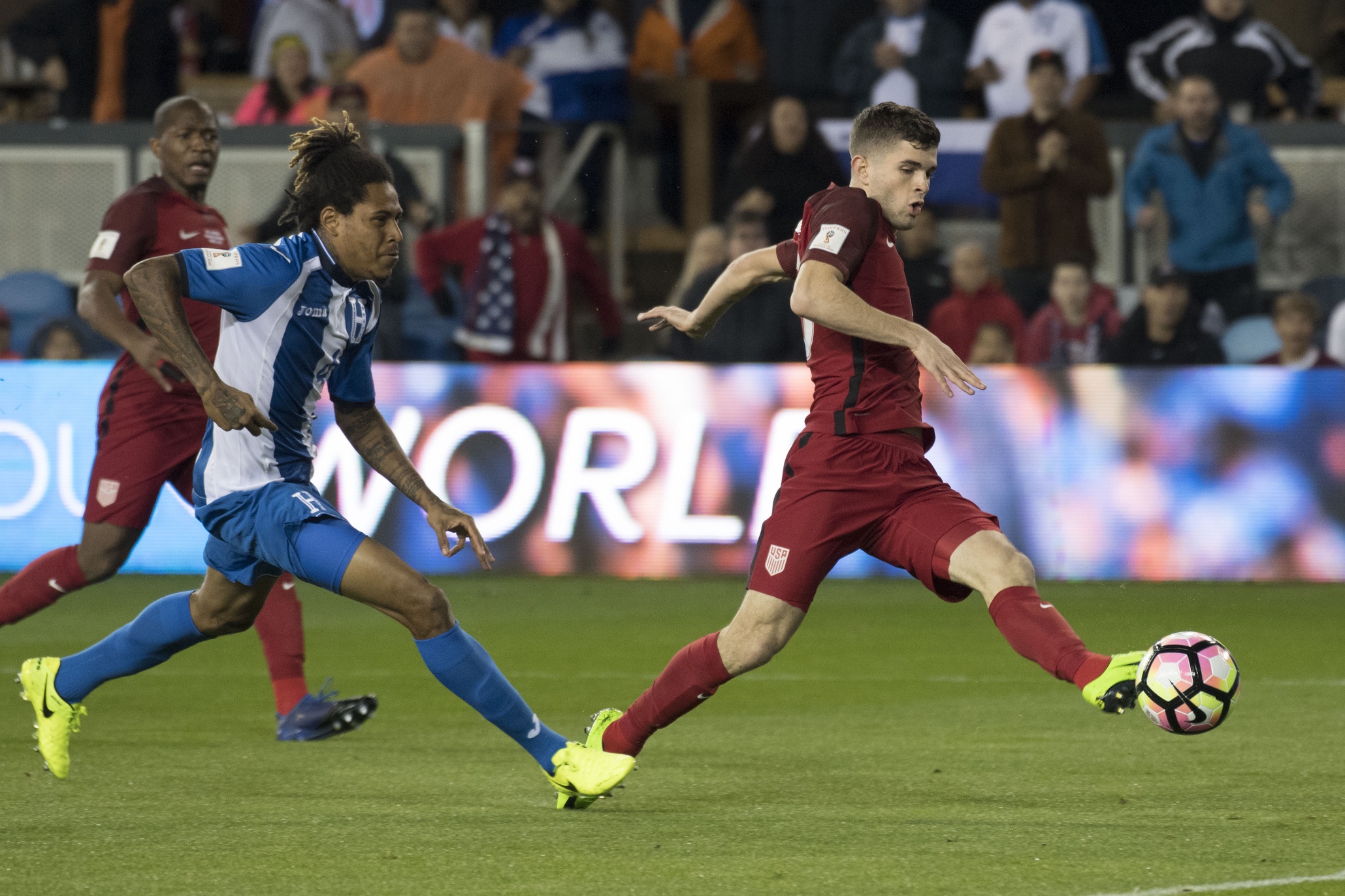 The U.S. Men's National Team was in need of a bounce-back performance, and they got it on Friday night with their youngest star leading the way.
Christian Pulisic provided a goal and two assists on Friday night, helping to lead the U.S. to a 6-0 win over Honduras at Avaya Stadium.  Pulisic's performance helped the U.S. bounce back in a major way, earning the young midfielder honors as SBI USMNT Man of the Match.
Pulisic's day started early as he fired a shot that found its way to Sebastian Lletget for the USMNT's opening goal. The Borussia Dortmund midfielder then assisted the USMNT's second before scoring the third to all but put the game out of reach. He then added another assist for good measure, feeding Clint Dempsey three minutes after scoring his goal to push the lead to 5-0.
Pulisic's night helped the U.S. cruise past Honduras and back into the World Cup qualifying race while earning SBI USMNT Man of the Match honors over hat-trick scorer Clint Dempsey.
What did you think of Pulisic's performance? Who was your Man of the Match?
Share your thoughts below.