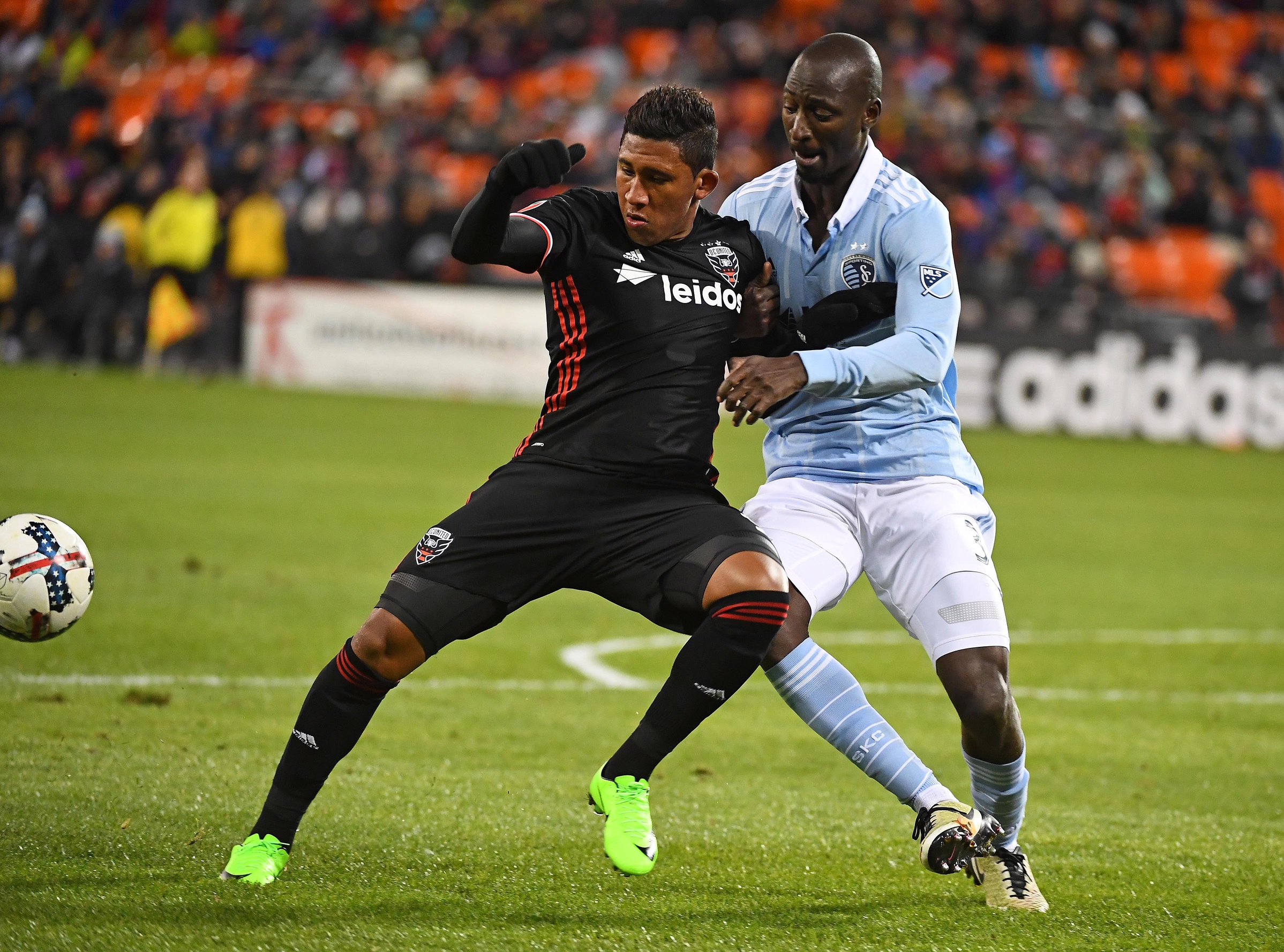 Sporting KC secured a road point for its first match of the 2017 MLS season, a physical battle against D.C. United that produced a match full of attacking chances.
Instead of a shootout,though, both defenses had strong showings in what turned out to be a 0-0 draw, one featuring plenty of action on both ends.
Sporting nearly suffered despite controlling play through a stretch of the first half. In the 17th minute, Tim Melia took Julian Buescher out with a hard slide, warranting a penalty kick. Marcelo Sarvas' poorly-placed penalty kick was saved by Melia, who lunged forward for a double-save on the rebound.
A wild sequence during the second half nearly gave D.C. United the three points. Sporting KC winger Jimmy Medranda headed a shot off the goal line, then cycled back in for Nick DeLeon to fire a shot to the top right corner. Dom Dwyer headed DeLeon's powerful effort off the goal line, preserving the deadlock.
Sporting played through new signing Gerso Fernandes on the left wing, and Fernandes showed speed and passing chops but lacked the ability to slip in behind the defense. New Sporting KC midfield signing Ilie Sanchez excelled in the holding midfielder position while Roger Espinoza started in place of last season's stalwart Soni Mustivar at defensive midfielder.
United's key player, Luciano Acosta, sat out Saturday's draw with an undisclosed injury.
MAN OF THE MATCH
The D.C. United back line stood strong against tests from Sporting KC. Steve Birnbaum did a particularly excellent job mitigating the impact of star Sporting KC striker Dom Dwyer.
MOMENT OF THE MATCH
Sporting KC fended off D.C. United thanks to Tim Melia's penalty save in the 17th minute. Melia's initial save of Sarvas's spot kick was one thing, but, more impressively, Melia kept out the rebound as well.
MATCH TO FORGET
Sporting lacked any kind of production in the middle of the pitch, which lies on the shoulders of Benny Feilhaber. Feilhaber didn't manage to put an impression on the match attacking-wise for Sporting.