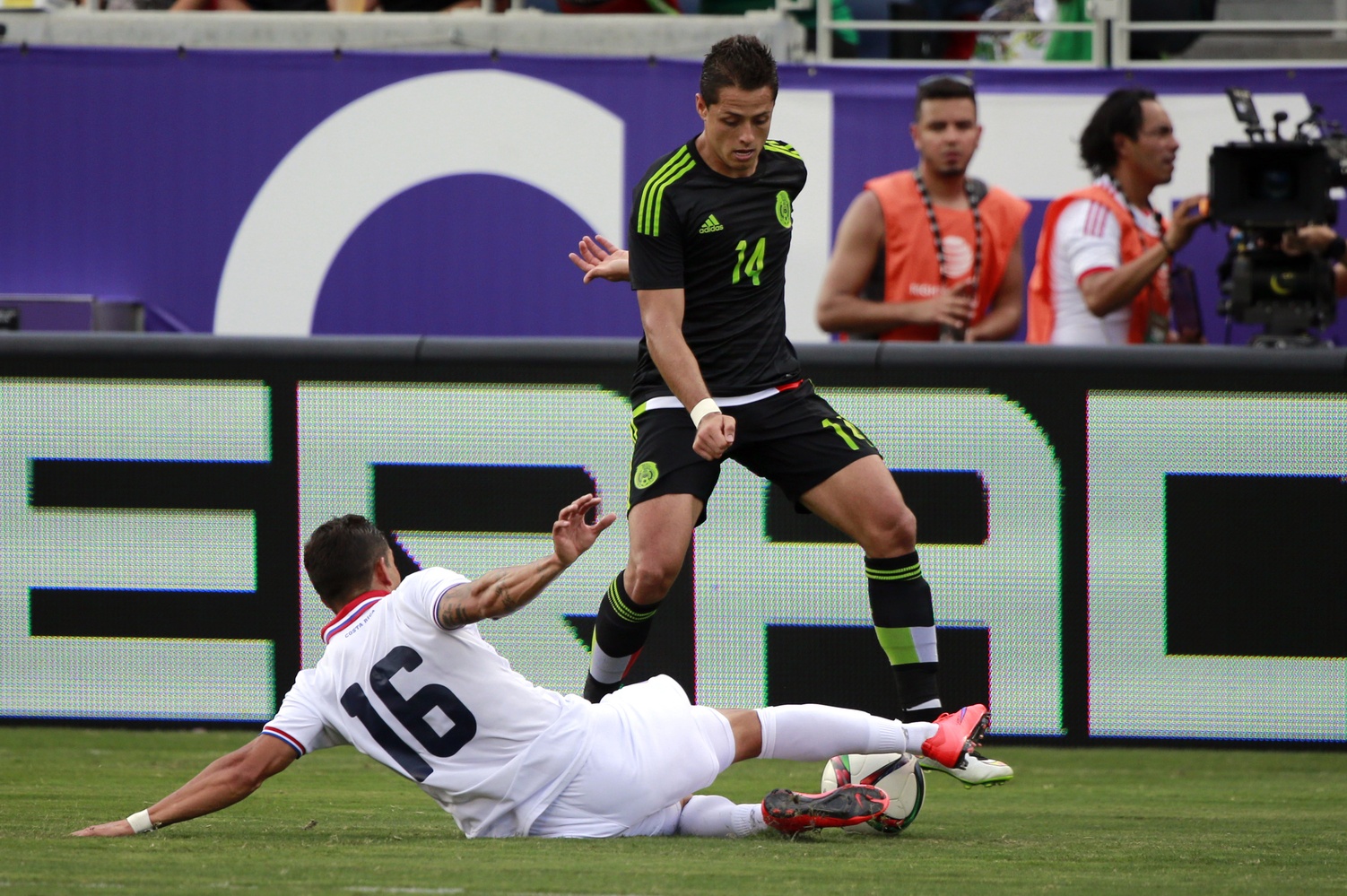 World Cup qualifying takes centerstage this weekend as teams all over Europe and North America look to make their push towards Russia 2018.
In European action, several heavy-hitters take the field throughout the weekend as the qualifying campaign continues. Reigning World Cup champions Germany hit the road for a match against Azerbaijan while reigning European champions Portugal face off with Hungary. Contenders Belgium are also in action, facing Greece, while Spain and Israel collide on Friday afternoon.
CONCACAF qualifying also continues, headlined by the U.S. Men's National Team's clash with Honduras. Mexico, meanwhile, faces off with Costa Rica in a clash of the federation's elite while Panama and Trindad & Tobago collide in the third and final game.
Elsewhere, MLS action continues with a trio of games while a three-game schedule kickstarts the NASL season.
Here's a closer look at this weekend's action:
FRIDAY
UEFA WORLD CUP QUALIFYING
1 p.m. – ESPN 3 – Georgia vs. Serbia
1 p.m.- Fox Sports 2 – Turkey vs. Finland
3:45 p.m. – ESPN 3 – Austria vs. Moldova
3:45 p.m. – ESPN 3 – Ireland vs. Wales
3:45 p.m. – Fox Sports 2 – Italy vs. Albania
3:45 p.m. – Fox Soccer 2 Go – Lichtenstein vs. Macedonia
3:45 p.m. – ESPN 3 – Spain vs. Israel
3:45 p.m. – Fox Soccer 2 Go – Croatia vs. Ukraine
3:45 p.m. – ESPN 3 – Kosovo vs. Iceland
CONCACAF WORLD CUP QUALIFYING
7:00 p.m. – beIN Sports – Trinidad & Tobago vs. Panama
8:50 p.m. – Fox Sports 1 – Mexico vs. Costa Rica
10:50 p.m. – Fox Sports 1 – U.S. Men's National Team vs. Honduras
FRIENDLY
12 p.m. – ESPN 3 – Russia vs. Ivory Coast
SATURDAY
MLS
2 p.m. – MLS Live – New England Revolution vs. Minnesota United
4 p.m. – UniMas – New York Red Bulls vs. Real Salt Lake
7:30 p.m. – MLS Live – Columbus Crew vs. Portland Timbers
NASL
7:30 p.m. – beIN Sports – Puerto Rico FC vs. New York Cosmos
7:30 p.m. – ESPN 3 – North Carolina FC vs. Miami FC
10 p.m. – Twitter – San Francisco Deltas vs. Indy Eleven
UEFA WORLD CUP QUALIFYING
1 p.m. – Fox Sports 2 – Sweden vs. Belarus
1 p.m. – ESPN 3 – Andorra vs. Faroe Islands
1 p.m. – ESPN 3 – Switzerland vs. Latvia
1 p.m. – ESPN 3 – Cyprus vs. Estonia
1 p.m. – Fox Soccer 2 Go – Bosnia & Herzegovina vs. Gibraltar
3:45 p.m. – ESPN 3 – Bulgaria vs. Netherlands
3:45 p.m. – ESPN 3 – Luxembourg vs. France
3:45 p.m. – Fox Sports 2 – Portugal vs. Hungary
3:45 p.m. – Univision Deportes – Belgium vs. Greece
SUNDAY
UEFA WORLD CUP QUALIFYING
12 p.m. – ESPN 2 – Azerbaijan vs. Germany
12 p.m. – Fox Soccer Plus – San Marino vs. Czech Republic
12 p.m. – Fox Soccer 2 Go – Armenia vs. Kazakhstan
12 p.m. – Fox Sports 2 – England vs. Lithuania
2:45 p.m. – Fox Sports 2 – Montenegro vs. Poland
2:45 p.m. – ESPN 3 – Romania vs. Denmark
2:45 p.m. – Fox Soccer 2 Go – Malta vs. Slovakia
2:45 p.m. – ESPN 3 -Scotland vs. Slovenia
2:45 p.m. – Fox Soccer 2 Go – Northern Ireland vs. Norway