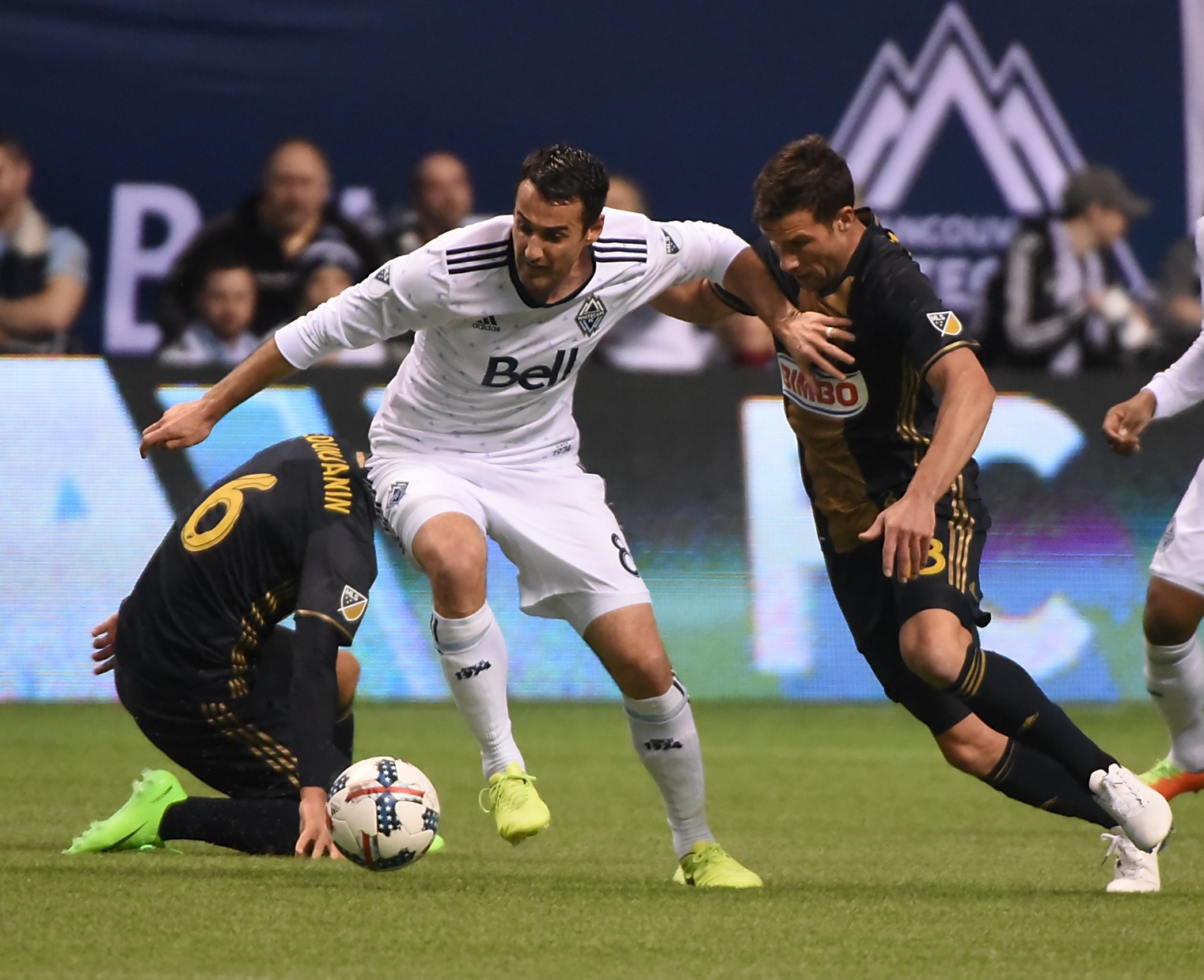 One of the speediest attacks in MLS was held scoreless at home by a team with questions in defense on Sunday night to conclude  Week 1. The fast core of the Vancouver Whitecaps could not get past the stout back line of the Philadelphia Union, which led to a 0-0 draw at BC Place.
The Whitecaps were the brighter of the two sides in the opening 45 minutes, as they used a few strategies to work around the Union back line. A combination of pace on the wings from Alphonso Davies and Kekuta Manneh and hitching long balls downfield attempted to throw off the visitors, but the Union remained firm in front of Andre Blake.
Alejandro Bedoya spearheaded a small offensive burst from the Union in the second half, and he almost beat David Ousted with a clever backheel from the center of the penalty area in the 51 minute, but the netminder came up with the save.
The best chance of the game for the Whitecaps came in the 66th minute on a corner kick, but Keegan Rosenberry's knees made a denial on the goal line. Rosenberry was set up on the right post for the set piece.
Despite both sides bringing on offensive-minded substitutes, nothing changed over the final 25 minutes of the match and both teams left the turf at BC Place with a point to open up their 2017 campaigns.
Man of the Match
Derrick Jones, the first Union academy product to start an MLS game, didn't look like a 20-year-old at all as he provided cover for the Union center backs in the middle of the park with a few commanding tackles in his own third.
Moment of the Match
At first, many thought a diving Blake got to the ball on the line in the 66th minute, but it was Rosenberry who made the initial denial on the best chance of the contest.
Match to Forget
Jay Simpson didn't impress in his first 60 minutes on the pitch for the Union, as the visitors set up to defend first. Cristian Techera's influence on the game for Vancouver drifted as the minutes went on before his 77th minute exit.