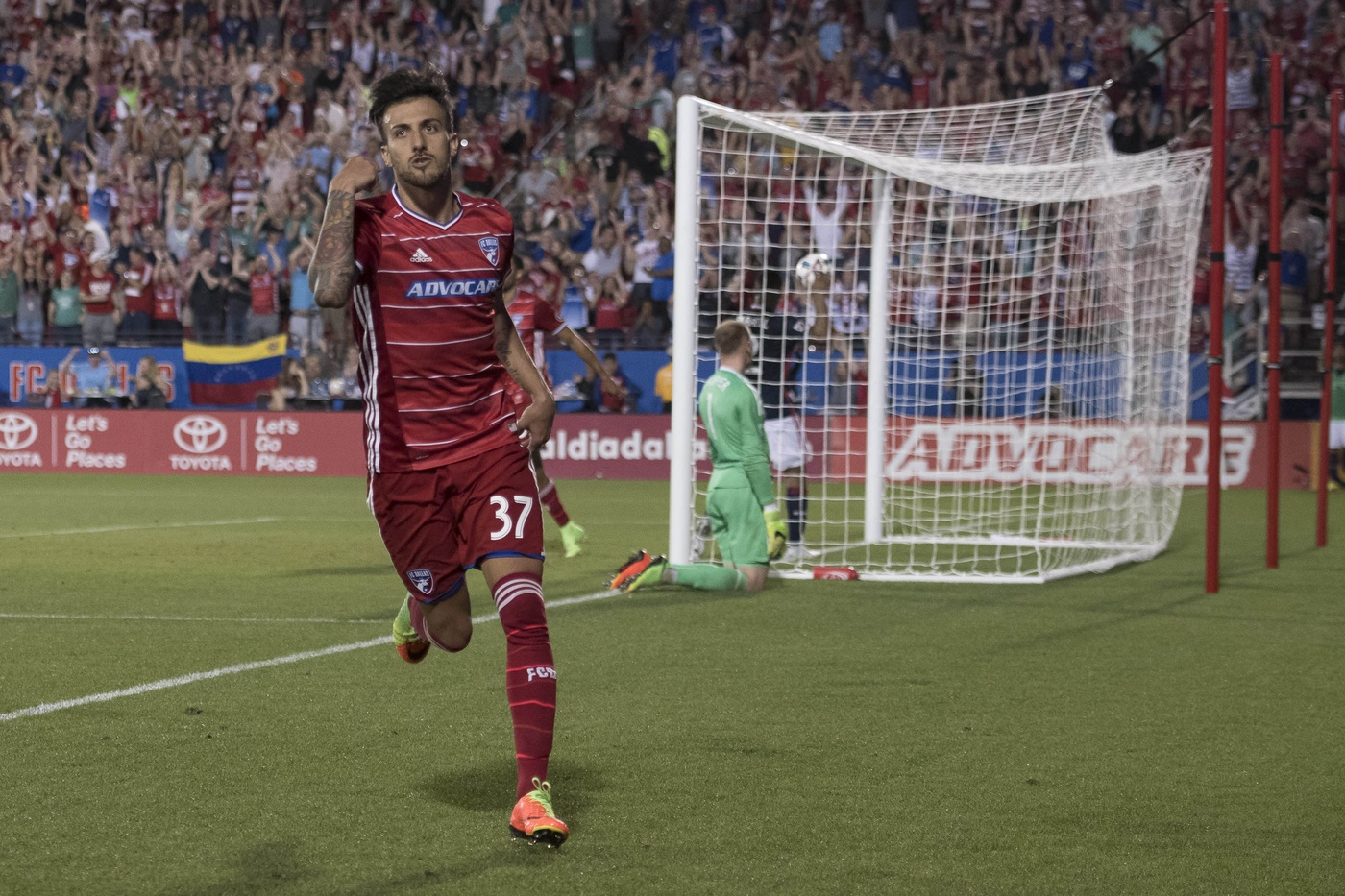 Three days after their CONCACAF Champions League comeback win against Pachuca, FC Dallas served the same medicine to the New England Revolution by coming back for a second 2-1 win this week.
It took six minutes for Maximiliano Urruti to score an equalizing and a game winning goal. Pushed by the CCL hype, FC Dallas went on to conclude its perfect week in a game that was not theirs until the 70th minute.
The Revs, who had not won against FCD since 2012, pushed early into this game when the referee called a penalty kick in the ninth minute. Cristian Colman fouled Antonio Mlinar Delamea in the box and it gave hometown boy Lee Nguyen the opportunity to bury the opening goal from the penalty spot.
The second half was another story. After being constantly challenged by the FCD offence, the Revs' backline began to crack.
At the 71st minute, Maynor Figeroa sent an overhead through ball from deep in the Dallas midfield to a pacing Michael Barrios, who was through past two defenders. His shot was saved by Cody Cropper far from his goal but Urruti caught his rebound and shot around the Revs keeper to level the score.
Urruti gave his team a second comeback win in a row when a long ball was played along the right side but misplayed by Benjamin Angoua. Urruti used his body to push Angoua away, stole the ball and scored the game winning goal from an impressive near-post angle.
Man of the Match
Maximiliano Urruti was opportunistic in the second half and placed himself in the right positions to help his team win. He jumped on a dangerous rebound to score the equalizer and took a chance from a tough angle to score the game-winning goal.
Moment of the Match
Urriti played the rough game on Benjamin Angoua to win the ball and crack a shot near-post from a difficult angle to bank in the game winning goal.
Match to Forget
Benjamin Angoua had a good game but for a very short but important moment, he was outplayed by Urruti and cost his team a point by stopping to play and looking at the referee.