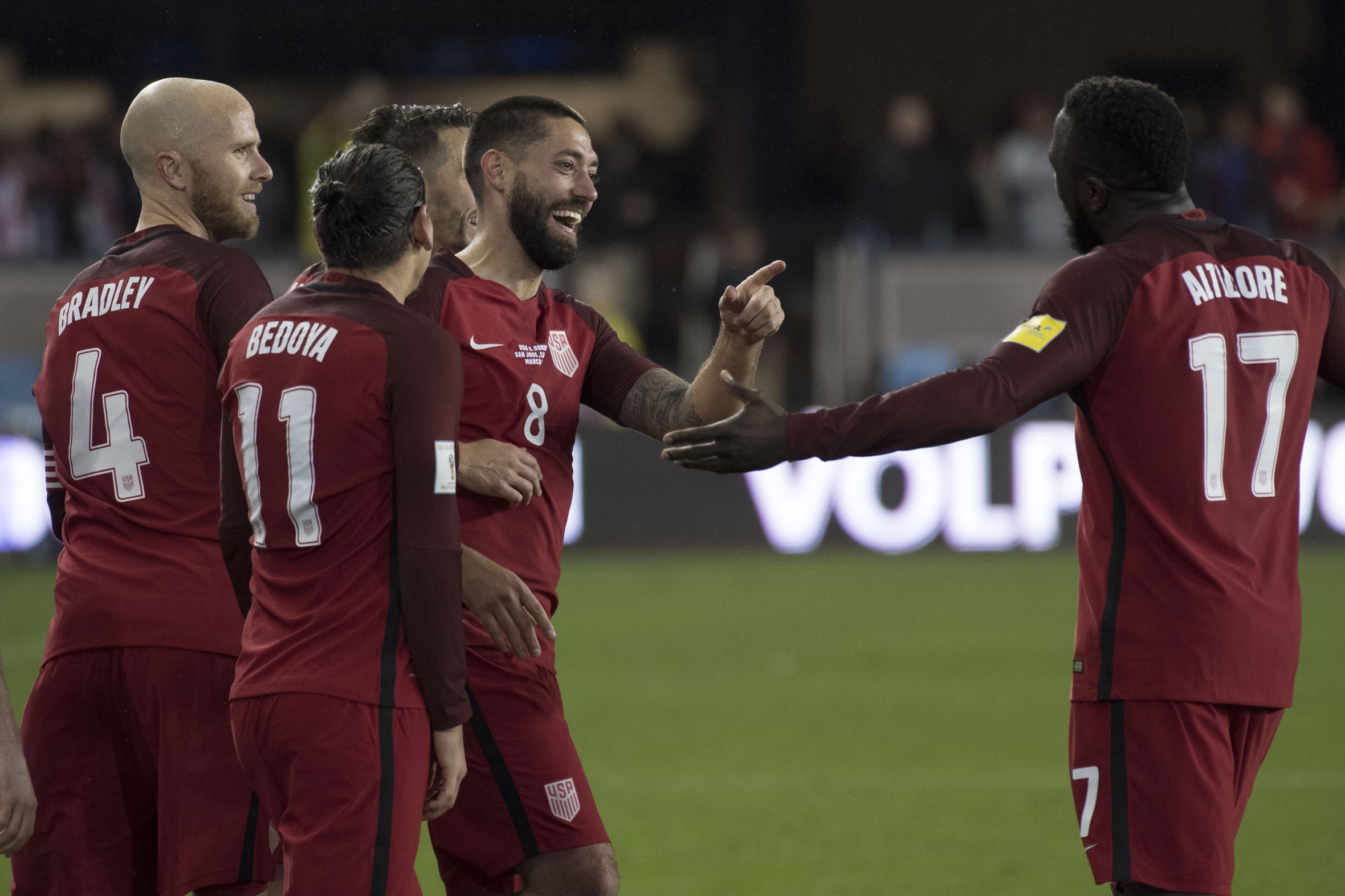 When it rains, it pours – literally.
The U.S. Men's National Team entered Friday night's World Cup qualifier needing a win against Honduras to keep their World Cup hopes alive. They got that and a whole lot more, routing the Hondurans 6-0 at Avaya Stadium in San Jose.
U.S. head coach Bruce Arena talked about his team's excitement for the match the day before during his press conference and his players put that enthusiasm on full display throughout the 90 minutes.
In his USMNT debut, Bay Area native Sebastian Lletget opened the scoring for the Americans, tapping in a cross inside the six-yard box from Christian Pulisic, who was running in on goal.  Honduran keeper Donis Escobar committed to Pulisic, opening the goal for Lletget. Unfortunately, Lletget left the game just a little while later in the 17th minute with an injury.
The Americans doubled their tally in the 27th minute on a rocket of a shot from outside the box by captain Michael Bradley. The midfielder created space and a lane to shoot and laced it low and to the left of Escobar.
As if that wasn't enough, the U.S. pushed their lead to 3-0 on a goal by Clint Dempsey, who made his first appearance with the national team since being diagnosed with an irregular heartbeat. Dempsey would end up notching a hat-trick in his return to the USMNT, scoring two more goals in the second half, one in the 49th minute and a perfect free kick in the 54th minute that found its way into the upper 90.
Despite going into the half with a comfortable 3-0 lead, the Americans kept their foot on the gas pedal to start the second half. Pulisic notched his fourth international goal just seconds into the half to make it 4-0, just before Dempsey's pair of goals.
The victory also came at a cost. Along with losing Lletget to injury, defender John Brooks was carried off of the pitch midway through the second half. Luckily for the Yanks, Brooks has a sinus infection and should be fine for Tuesday's trip to Panama.
With the win and the large margin, the USMNT  jumped from the bottom of the table into fourth place, going from a minus-5 goal differential to plus-1 in their first World Cup qualifying win. They will take on Panama on Tuesday night, looking to get into the top three of the table. Honduras will try to recover from the defeat against Costa Rica in San Pedro Sula on Tuesday.