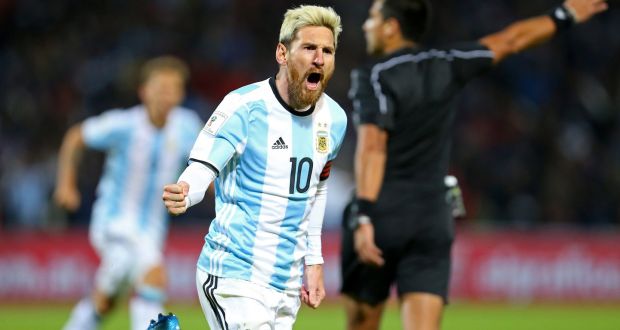 The gap between the U.S. Men's National Team and CONCACAF rivals Mexico and Costa Rica widened slightly as the team dropped one place in the latest FIFA International Rankings.
A three-place rise from Senegal leaped the African team over the USMNT, bumping the latter down one notch on the ladder to 30th in the world. The drop widens the gap between the USMNT and local rivals Mexico and Costa Rica, whos' ranks remain unchanged at 17th and 19th respectively, leaving the U.S. as the third-ranked team in CONCACAF. Canada's rank remains unchanged as well, down at 117th just behind Botswana.
Meanwhile, the top 12 places all remain unchanged, with Argentina topping the rankings and Brazil, Germany, Chile, and Belgium rounding out the top five. Poland rise two spots to draw level with Wales in 12th, causing England to drop one place down to 14th. The top ten remains an all-UEFA and CONMEBOL affair, with the two confederations splitting it evenly with five spots apiece.
Elsewhere, Egypt crack the top 20 by rising three places to become the only African team with that distinction. The biggest riser comes from CONCACAF, as Suriname rises nine places up to 120th, just three places behind Canada, while the biggest drop is Myanmar's 13-spot plunge to 172nd.