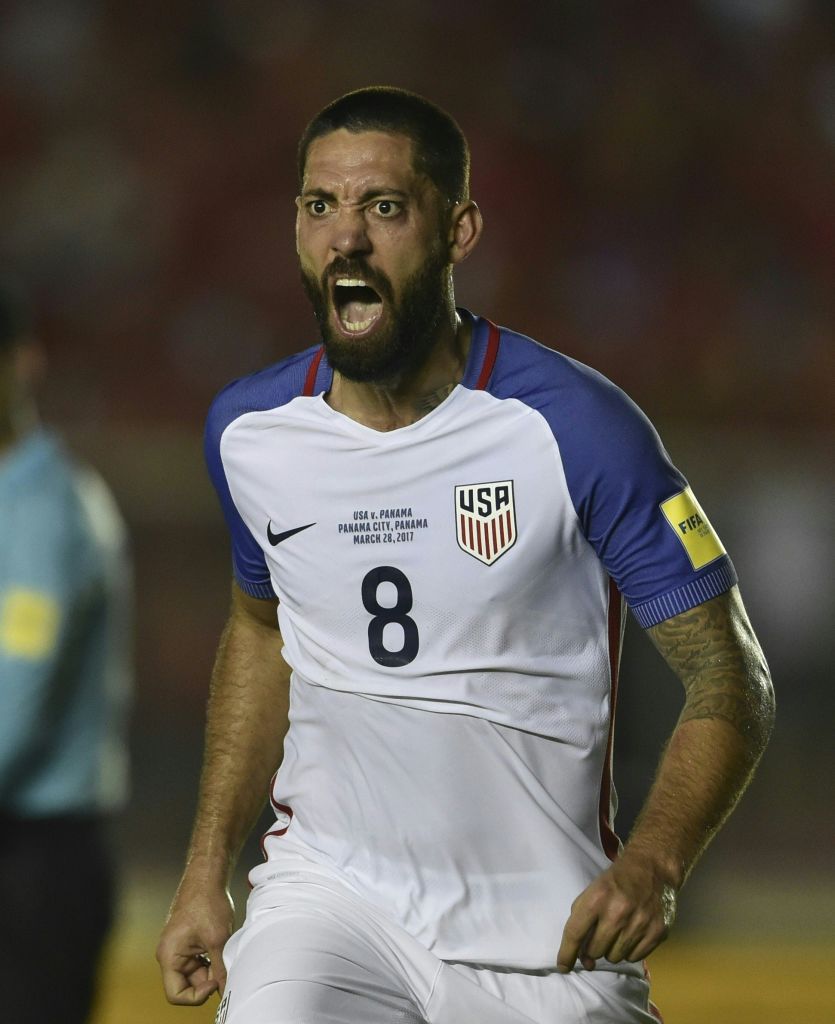 The U.S. Men's National team went from the elation of a road goal to the disappointment of a poor concession to the satisfaction of a road point in the Hexagonal round of CONCACAF World Cup qualifying.
The USMNT tied Panama, 1-1, in Panama City on Tuesday night, benefiting from a Clint Dempsey opener before Gabriel Gomez leveled the clash of continental foes before halftime.
USMNT sensation Christian Pulisic dazzled on the right side of the penalty in the 39th minute in the buildup to his assist to Dempsey. Pulisic, who received a beating for most of the first half, stripped Felipe Baloy of the ball before feeding an open Dempsey, who knocked in his 56th-career international goal. Dempsey is now one goal short of Landon Donovan's all-time USMNT record of 57.
Getting to halftime up a goal would've been a huge step forward for the U.S., but they were undone by a long throw. Tim Ream mistimed his leap on Adolfo Machado's long throw, which led to the ball bouncing off his body and to the feet of Gomez, who powered in a 43rd-minute equalizer.
As bad as Ream was on the Panama goal, the Fulham man made a goal-saving tackle to preserve the point in the 58th minute after Omar Gonzalez was caught out by the Panama attack.
Not long after Ream's terrific tackle on the right side of the box, Tim Howard made a remarkable denial in the same area on a Luis Tejada shot. Howard slid toward the Panama forward, and the ball remained stuck between the American goalkeeper's legs after Tejada beat Ream to get open for the shot. The save was one of three for Howard on the night.
For most of the final 30 minutes, the USMNT bunkered in the defensive half and Bruce Arena used the fresh legs of Alejandro Bedoya, Kellyn Acosta and Paul Arriola to ensure no major lapses occurred when Panama was in possession.
After stumbling out of the gates in the Hex, the USMNT is back on level footing in fourth place with four points and a sufficient goal difference coming from the 6-0 thumping of Honduras on Friday in San Jose. Panama remains in third place with five points.
Next up for the USMNT in the Hex is a home match with Trinidad and Tobago on June 8 before a trip to the Estadio Azteca three days later. Panama will travel to Costa Rica and host Honduras in the next set of World Cup qualifiers.