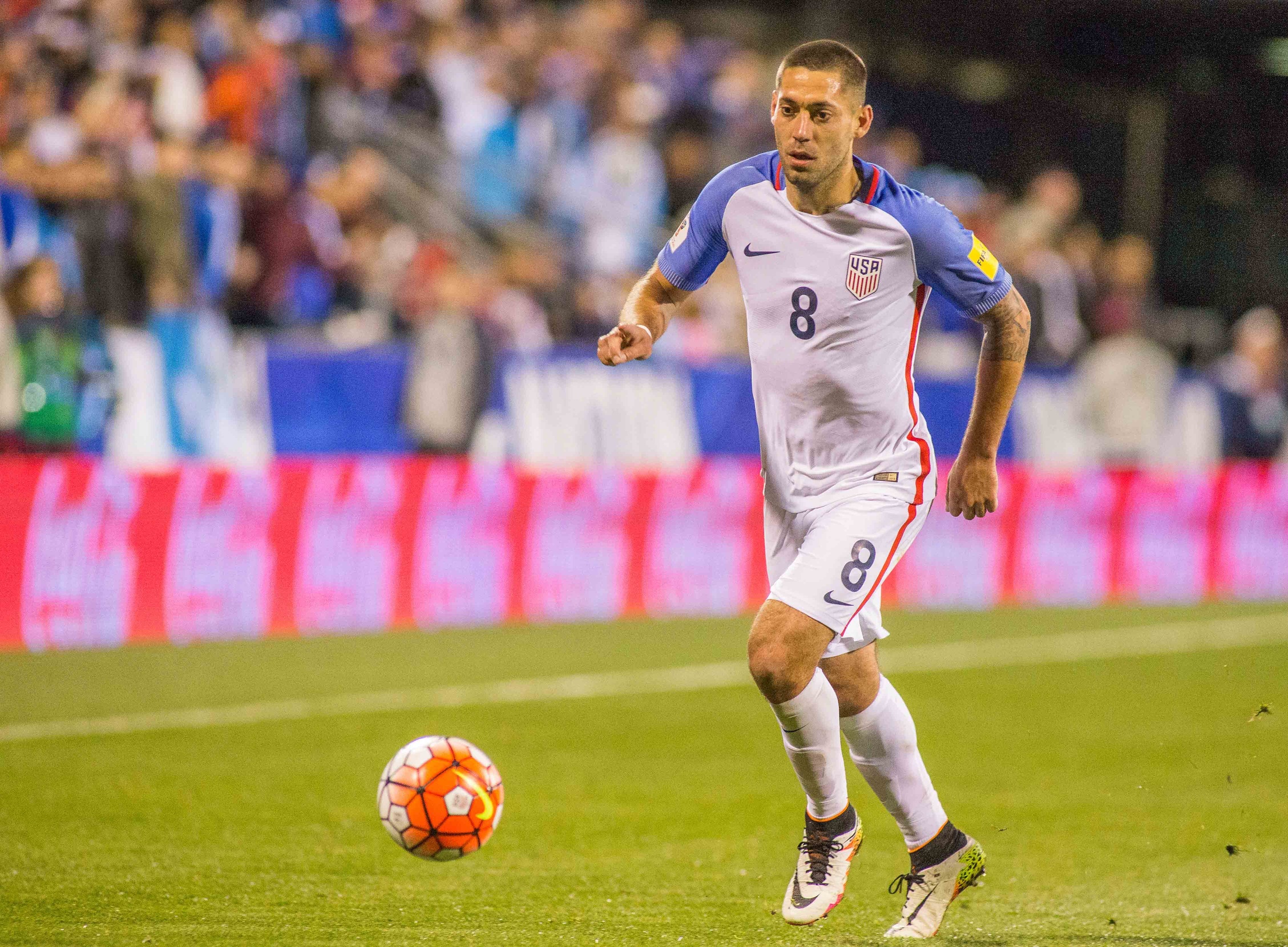 The U.S. Men's National Team has several notable absences. Fabian Johnson, Bobby Wood and DeAndre Yedlin are set to miss out, robbing the team of several key contributors.
Luckily for the U.S., though, their World Cup qualifying push will also begin with the return of several key figures.
After missing the end of the 2016 MLS season, Clint Dempsey and Tim Howard are back in the fold for the U.S., offering veteran leadership to a team in desperate need of a win. Dempsey's return comes months after a heart condition scare while Howard rejoins the squad after suffering an injury early against Mexico back in November.
With Wood out, Dempsey could be tasked with slotting in at the forward position alongside Jozy Altidore. Howard, meanwhile, is almost certainly set to start in goal as Brad Guzan remained in England for the birth of his daughter.
The two had to watch from the sidelines as the U.S. dropped points to open the Hex, but now, the pair of veterans will likely play vital roles as qualifying continues.
"They're guys that guys who understand what these games and these moments are all about," said captain Michael Bradley. "In both their cases, their experience and their track record speaks for themselves. They're guys that have been on the field for us on so many big days and, for me personally, I couldn't be happier to have them back and in the team and we're going to rely on them in a big way on Friday night.
"It's amazing," Howard added. "Obviously, Clint's issue was scary. It transcended football. I'm just happy that life is good for him off the field, and I'm a fan of his, of course, so I'm glad to see him back playing."
CAMERON LOOKING TO PROVIDE ENERGY WITH USMNT RETURN
Like Howard and Dempsey, Geoff Cameron was also sidelined during the start of the Hexagonal but, now that he's healthy, the USMNT defender is looking to provide a dose of energy and stability at the back.
Cameron missed out on several months of action due to a knee injury, one which kept him sideline for an extended period with both club and country. For weeks, his status remained in the dark, prompting an eventual trip to Los Angeles to get further evaluation on his injury. It took longer than expected, but Cameron recently returned to the Stoke City lineup, proving he's more than ready to jump back in to the USMNT picture.
"It was difficult," Cameron admitted. "I was going through an injury back in England, and things weren't getting better. Watching the game and being helpless and knowing that I could have been a player to impact the game, it seemed that we lacked the energy, the aggressiveness. That's something that I bring and a quality that I can provide. It's difficult for any player to sit on the sideline with an injury, but I'm glad to be back here and back playing."
Cameron, like several other European-based USMNT players, must now adjust. With Jurgen Klinsmann gone, this international break provides several players with their first taste of life under Bruce Arena. The players have, generally, remained the same, but there's still plenty of adjustment needed.
"I think it's just a different system tactically, maybe a different energy and different feeling," Cameron said. "The players haven't changed much. There are still a lot of veteran faces, but you see some coaches come in and change the whole feeling of the team. Maybe that's what we needed. They had a good January camp, and this is a big game for us so we have to take care of business."
NEWER FACES JOIN THE FRAY UNDER ARENA
Whenever a coaching change occurs, there's sure to be changes. With the stakes this high, Bruce Arena couldn't make too many, but there are some nonetheless.
Several newer faces are in USMNT camp, and several could play vital parts in Friday's match. Jorge Villafana and Sebastian Lletget could very much earn starting nods while Walker Zimmerman did enough in January camp to earn a March look.
Other than that, though, the personnel, generally, remains the same. Several faces that were preivously on the outside, players like Kellyn Acosta and Dax McCarty, are back in the told, but both have over several senior caps to their name entering the World Cup qualifying push.
"I think Bruce is going to call in the players that give you the best chance to win," said Bradley. "Regardless of where you play or what you've done, Bruce is going to rely on guys who are going to step on the field in big moments and go for it and be aggressive and be fearless and represent the team and our country in the best possible way."
"Over the past few years, there's been a turn of guys with young guys coming in and older guys being around," Cameron added. "It's the same system now. We have a few new faces and everyone seems to be gelling and getting along with one another, so I think the team chemistry is great.
WONDOLOWSKI, BINGHAM LOOKING FORWARD TO BIG MATCH ON HOME TURF
David Bingham and Chris Wondolowski may not play big roles in Friday's match, but the two are looking forward to what could be a special moment on home turf.
The two San Jose Earthquakes stars were called in as replacements after initially being left off the opening USMNT roster. Given the injuries, Arena needed two players he could trust, and it just so happened the two lived right around the corner from Friday's venue.
"The commute was great," Wondolowski joked. "I'm so excited. It's such an honor, especially on this platform because this game means so much. I'm excited to be here and I'm just looking forward to this opportunity."
"I think guys will be surprised," Bingham added. "It's an important time for us and there's going to be a lot of support throughout the city, on and off the field. I think we'll enjoy our time here."