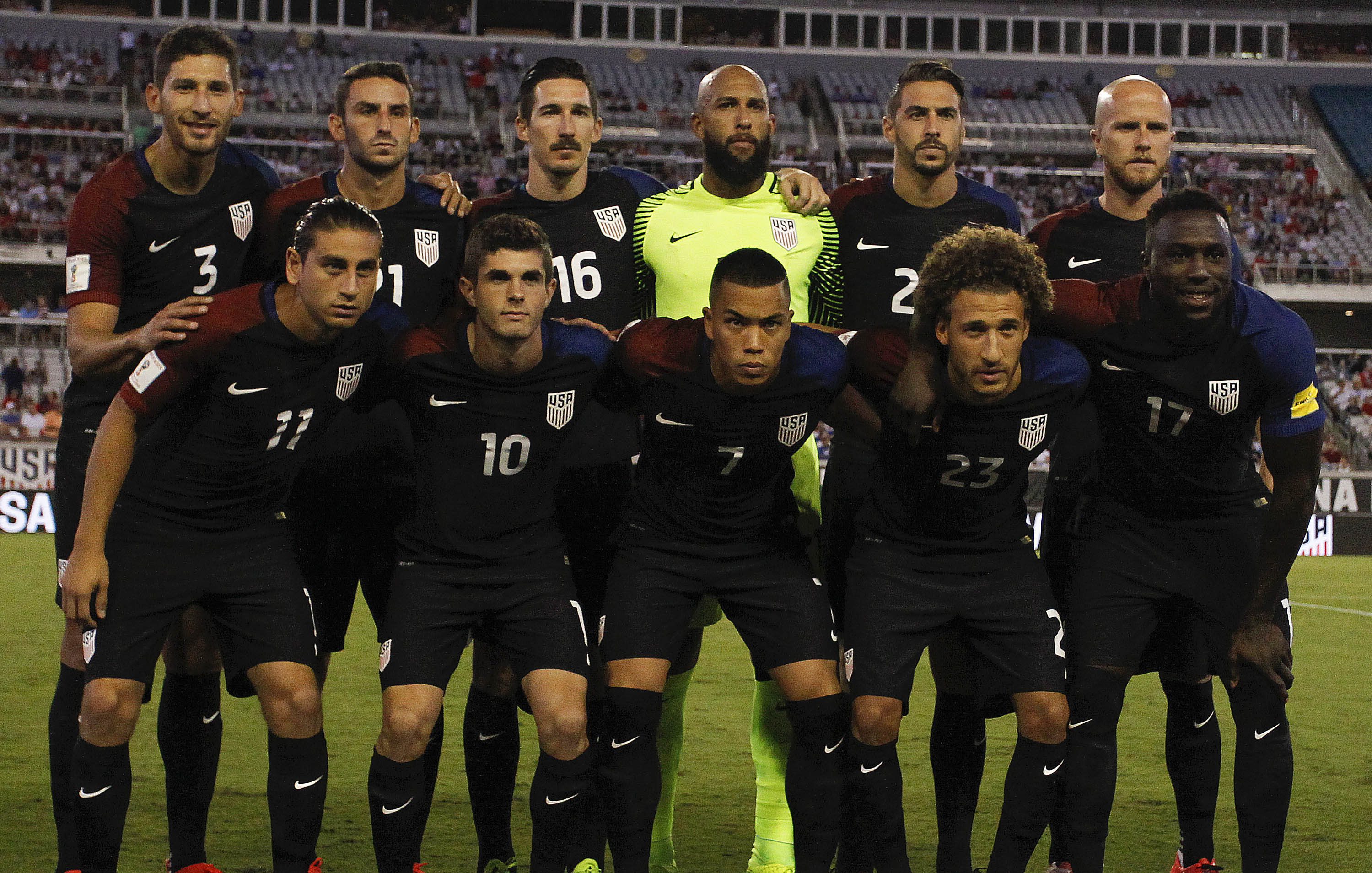 The 2017 CONCACAF Gold Cup draw was held on Tuesday afternoon as the U.S. Men's National Team learned which teams they will face in this summer's tournament.
Panama, Martinique and either Haiti or Nicaragua will join the U.S. in Group B of the 2017 Gold Cup, which is set kick off July 7. The U.S. will take on Panama on July 8 in Nashville, Martinique on July 12 in Tampa Bay and Haiti or Nicaragua on July 15 in Cleveland.
Haiti and Nicaragua are set to face off in a two-leg playoff on March 24 and 28 that will determine which side completes the group.
If the U.S. were to advance from the group, they would move to a July 19 quarterfinal doubleheader in Philadelphia.
As for the other groups in this summer's tournament, Group A is headlined by Costa Rica, who will take on Honduras, French Guiana and Canada, while Group C will feature Mexico, El Salvador, Jamaica and Curacao.
Here's a closer look at the schedule for this summer's group stage venues:
Friday, July 7– Red Bull Arena, Harrison, NJ
French Guiana v Canada
Honduras v Costa Rica
Saturday, July 8– Nissan Stadium, Nashville, TN
United States v Panama
Martinique v Haiti/Nicaragua
Sunday, July 9– Qualcomm Stadium, San Diego, CA
Curacao v Jamaica
Mexico v El Salvador
Tuesday, July 11 – BBVA Compass Stadium, Houston, TX
Costa Rica v Canada
Honduras v French Guiana
Wednesday, July 12– Raymond James Stadium, Tampa, FL
Panama v Haiti/Nicaragua
United States v Martinique
Thursday, July 13– Sports Authority Field, Denver, CO
El Salvador v Curacao
Mexico v Jamaica
Friday, July 14– Toyota Stadium, Frisco, TX
Costa Rica v French Guiana
Canada v Honduras
Saturday, July 15– FirstEnergy Stadium, Cleveland, OH
Panama v Martinique
Haiti/Nicaragua v United States
Sunday, July 16– Alamodome, San Antonio, TX
Jamaica v El Salvador
Curacao v Mexico
Wednesday, July 19– Lincoln Financial Field, Philadelphia, PA*
QF1: 1A v 2B
QF2: 1B v 3A/C
Thursday, July 20– University of Phoenix Stadium, Glendale, AZ*
QF3: 1C v 3A/B
QF4: 2C v 2A
Saturday, July 22– AT&T Stadium, Arlington, TX
SF1: Winner QF1 v Winner QF2
Sunday, July 23– Rose Bowl, Pasadena, CA
SF2: Winner QF3 v Winner QF4
Wednesday, July 26– Levi's Stadium, Santa Clara, CA
Final