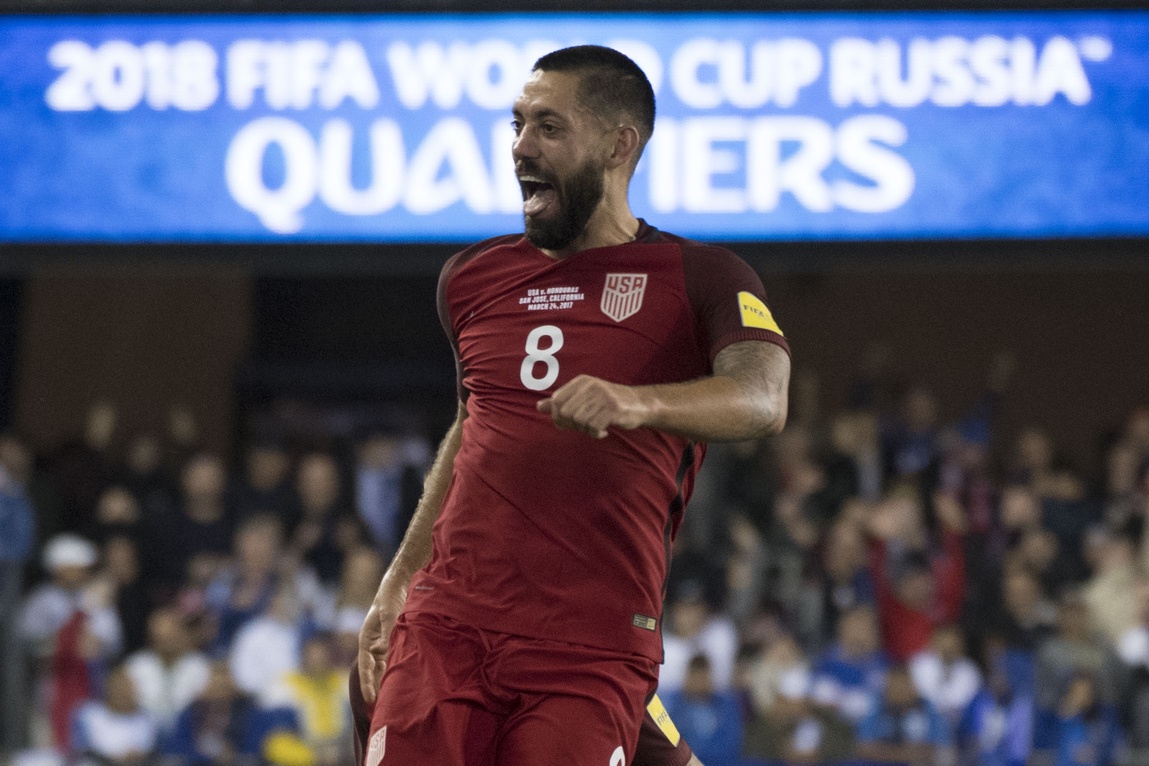 The U.S. Men's National Team took care of business on Friday night, but the task at hand is not quite finished.
On Tuesday, the U.S. will look to make it a perfect international break with a road win over Panama. It will be a tough ask, as all road CONCACAF matches are, but the USMNT's display on Friday showed a team more than capable of taking down any team in the region. Friday was ruthless, and the U.S. will need more of the same on Tuesday.
The squad is expected to look a bit different due to injuries and departures, but Bruce Arena will hope for some sort of repeat of Friday night. A 6-0 win is obviously a bit ambitious, but the U.S. will hope to put the pieces together to earn back-to-backs wins and the little boost of momentum that comes with it as a big summer looms.
Here's a look at several aspects to watch in Tuesday's match:
EMOTIONS AT A HIGH
There's no such thing as an emotionless World Cup qualifier, but Tuesday should feel just a bit different for all involved. It'll be one filled with passion and fight nearly four years in the making.
A total of nine USMNT players return from that fateful October night in Panama, the one that saw the U.S. dash the hosts' World Cup dreams. Graham Zusi and Aron Johannsson played executioner in front of a raucous crowd, eliminating Panama in the cruelest of fashions with a pair of stoppage time finishes.
There's still resentment all these years later, even if it's understood that the USMNT simply took care of their business that night. The name Zusi is still a dark one in Panamanian soccer lore and, should he see the field, one would expect an absolute deafening chorus of disapproval from the home crowd.
While we're now living in a much different time, the feelings will certainly still be there, adding plenty of intrigue on top of the already-escalating stakes.
THE RETURN OF JONES
Against Honduras, the USMNT midfield was given free reign. Darlington Nagbe, Alejandro Bedoya and Christian Pulisic pushed as far up as they could go, terrorizing the Honduras defense with five players in the attack. Michael Bradley sat deep marshaling, keeping Honduras at bay throughout 90 minutes.
Bruce Arena could very well keep that unit together untouched heading into Tuesday's match, but he also has a wildcard up his sleeve: Jermaine Jones.
Despite his one-game suspension, Jones was called into the USMNT, signaling some sort of intent that he'll play a part in this match. Timmy Chandler's suspension was cited as a reason for leaving him in Germany, making it likely that Arena has some sort of plan to utilize Jones.
The Jones-Bradley pairing is one that has always been an enigma and, while qualifying is no time to experiment, it does offer another chance for Arena to add his own expertise to making it work. With Bradley now officially holding down the No. 6 spot, look for Jones to be given more freedom should he see the field on Tuesday.
FORWARD THINKING
No one could have expected Clint Dempsey to have the impact he did on Friday night given everything he went through in the months leading up to his USMNT return. To be honest, no one really could have expected him to even play a meaningful role during this round of qualifiers.
He may have to.
The USMNT still has issues at the forward position, making it very likely Dempsey will once again join Jozy Altidore atop the field. Dempsey's return hat-trick showed he still has plenty left to offer on the international stage, but another start would be asking a lot of the Seattle Sounders star.
Without Jordan Morris and Bobby Wood in the fold, Dempsey is thrust into the lineup just weeks after returning from his heart issue. Is he ready to play big minutes in a span of just a few days? It remains to be seen, but Arena will certainly have to be careful with the veteran forward.
Dempsey is rapidly approaching the USMNT's all-time goalscoring record and will almost certainly remain a vital part of the team heading towards 2018, but it will be interesting to see how his minutes are managed both Tuesday and beyond.
PULISIC POWER
The USMNT absolutely unleashed Christian Pulisic on Friday night as the Borussia Dortmund midfielder ran rampant through the Honduras defense. In the days since, the expectations and hype have followed, prompting plenty of debates and discussions that remain way, way too premature.
It's important to remain perspective when it comes to Pulisic's career, no matter how hard it may be. Each goal is just that, a goal, while each misstep is far from a condemnation. He will have ups and downs, especially at his age, and it's important not to pile too much on him either way.
On the field, though, he remains ready for more. His efforts in a more central role were spectacular, and it would absolutely make sense to continue deploying him in that spot. The more he's on the ball, the better.
Still, Tuesday will provide a big test for the young attacker. He's got a taste of road qualifiers back in November in a match with Costa Rica that saw the U.S. fall flat in the worst way. There's something different about playing on the road in this competition and Pulisic's managing of it will be something to watch. So far, he's handled everything in stride but, even if he doesn't, Tuesday should provide a perfect learning experience for the young star.