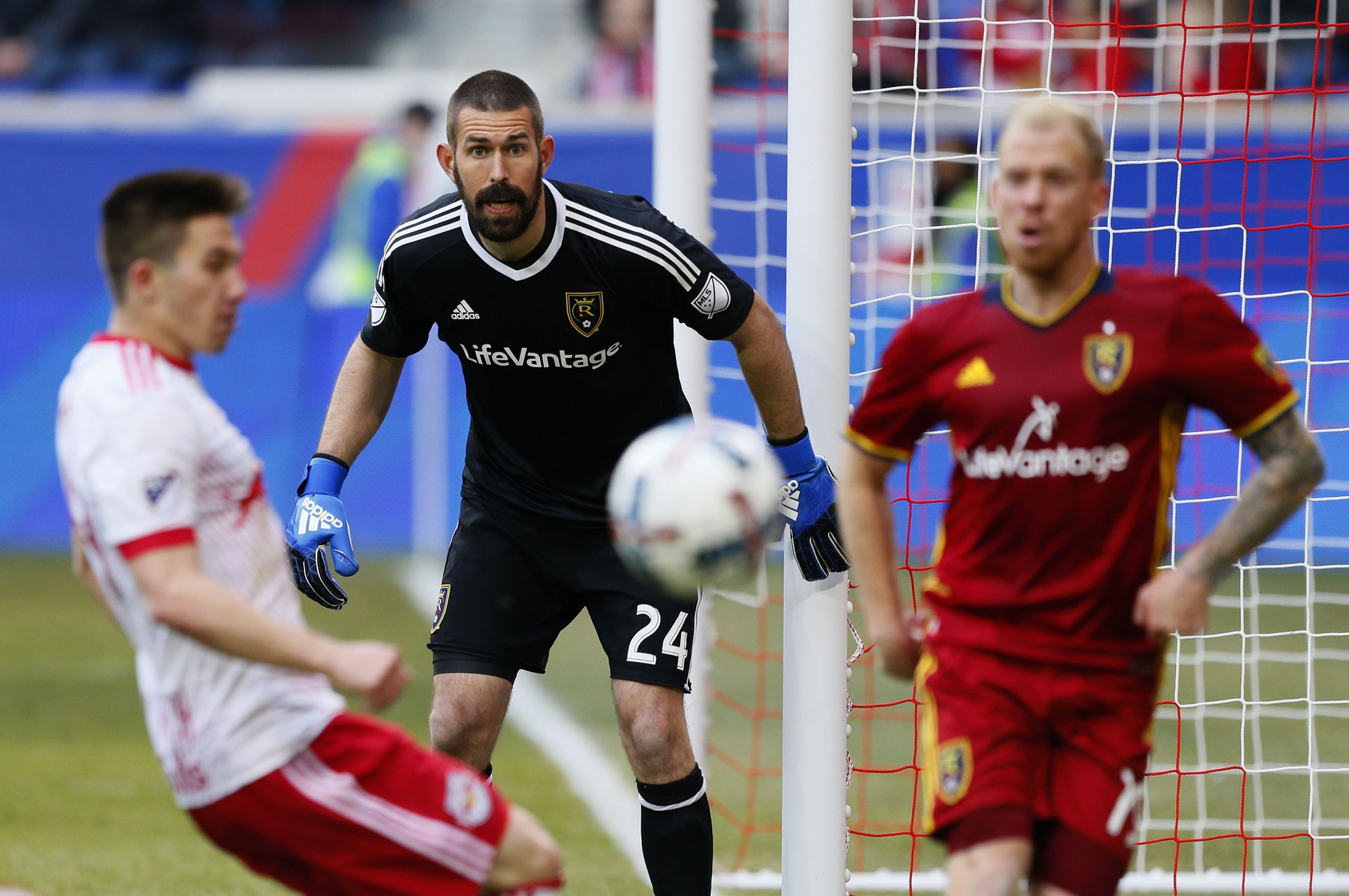 The New York Red Bulls and Real Salt Lake, depleted of resources because of the international break, played to a scoreless draw at Red Bull Arena on Saturday.
The first half saw Real Salt Lake, under interim coach Daryl Shore for the first time, dominate in the early minutes, keeping the New York defense busy. Eventually, though the Red Bulls got in and registered shots of their own. Despite both teams frequently getting behind defenses, neither managed a goal in the first half. Real Salt Lake, though, were much closer to breaking the deadlock, managing four shots on goal to their opponents' zero.
The second half saw the home side take control, with Bradley Wright-Phillips and Fredrik Gulbrandsen posting shot after shot. The later moments of the match saw the Red Bulls attack become even more active, but goalkeeper Matt VanOekel was impressive, making two saves in the process. The match ended without a goal.
Man of the Match
Though Real Salt Lake were missing their veteran goalkeeper, Nick Rimando, who is currently on national team duty, they could count on the man who took his place, Matt VanOekel. Making three saves on the day, he was crucial as RSL were fending off the many late attempts of the New York Red Bulls attack.
Moment of the Match
Just eight minutes in, it looked as if Real Salt Lake were about to score, as Sebastian Saucedo made a run into the box. Faced with an open goal, Saucedo's shot hit the post. Yura Movsisyan found the deflection, and also took a shot that was almost certainly a goal, only for Tyler Adams to dart to the goal line and clear the ball.
Match to Forget
Damien Perrinelle found himself out of position in defense, particularly early on in the match. He was directly responsible for Saucedo's shot that was ended by the goalpost, though the attempt ended in no goal. He settled in as the match went on, but the early moments were shaky from the New York Red Bulls' center back.