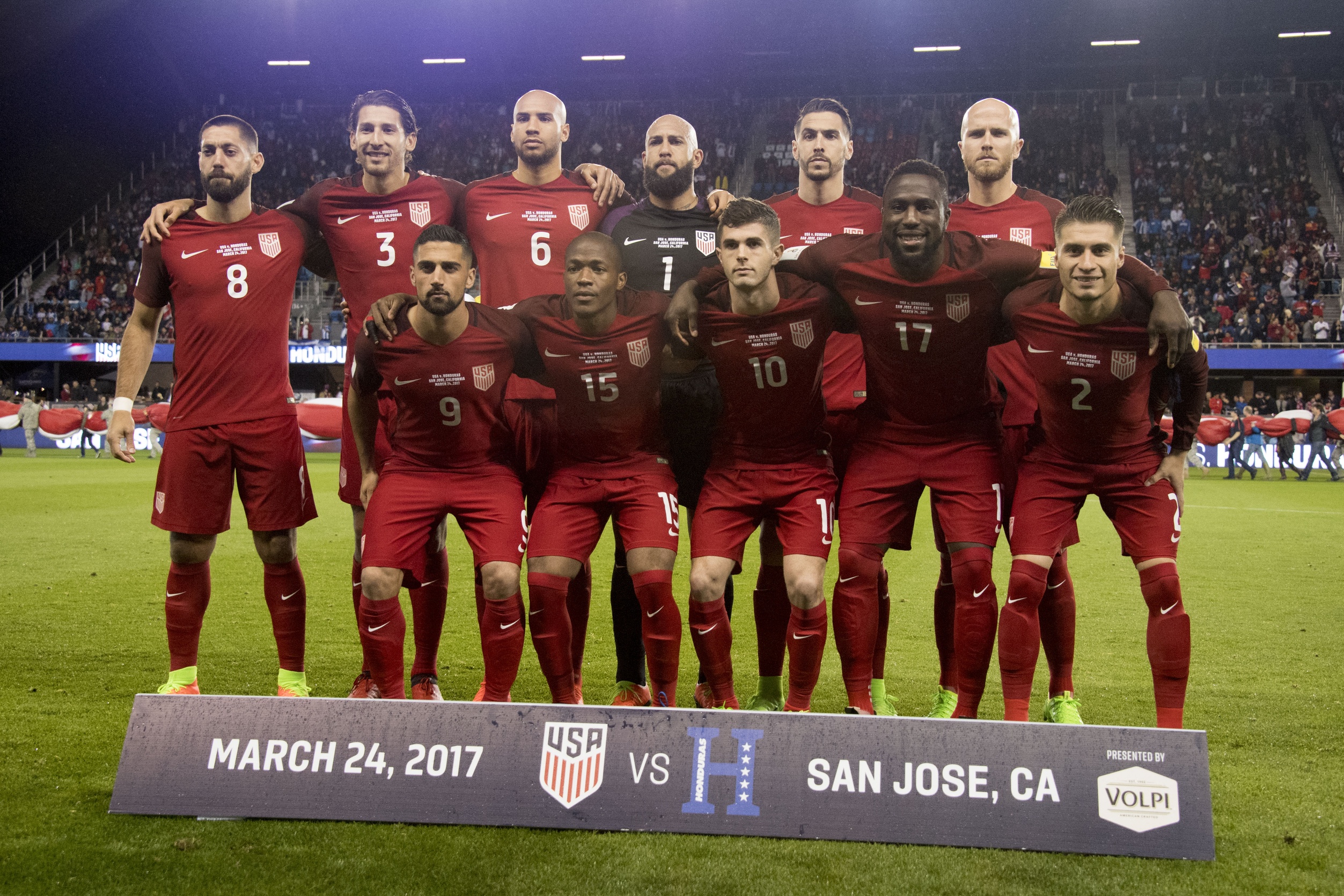 After months of reliving and rehashing the events of November's World Cup qualifiers, the U.S. Men's National Team unleashed the ultimate bounce-back performance. Now, just days later, they're tasked with doing it again and earning another win in Hexagonal play.
The USMNT destroyed Honduras, 6-0, on Friday night in the first true game of Bruce Arena's tenure, all but erasing any doubt still lingering from November's disaster. The job is far from done, though, with so many Hex games remaining, and attention now turns towards Tuesday's difficult visit to Panama.
Road games in CONCACAF are always full of surprises and one would expect Tuesday's match to look significantly different than Friday's beat down. There are changes to be made as the USMNT roster shifts but Arena and co. will hope to provide more of the same as the group pushed back up the qualifying table.
Here's a look at one possible lineup for Tuesday night: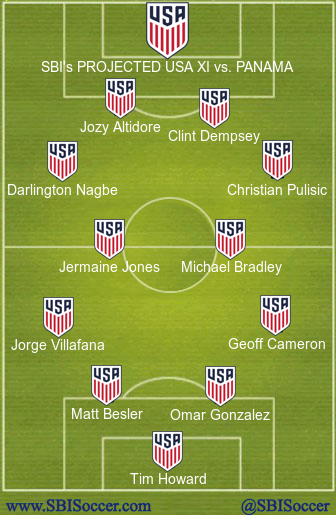 Some thoughts:
Generally, logic says that if it ain't broke, don't fix it, and that logic can be applied to a majority of the USMNT lineup. There are changes to be made, though, due to necessity.
With John Brooks and Sebastian Lletget's departure from the squad, the U.S. will have at least two new starters on Tuesday. Fortunately for Bruce Arena, there's a fairly simple answer to who replaces the latter, while the former's sinus infection will force some interesting shuffling along the backline.
Starting with the defense, the U.S. will need to look towards a new centerback pairing as Brooks returns to Germany. There are options, including Omar Gonzalez, Geoff Cameron, Matt Besler, Tim Ream and Walker Zimmerman, and each has their merits and their downsides.
A reunion of Gonzalez and Besler makes plenty of sense given their shared history. The two have partnered together for plenty of World Cup qualifiers before and should offer plenty of stability at the back. It's a partnership that makes sense given the current state of the backline. It allows Cameron to remain on the right ahead of a Graham Zusi, while giving the U.S. a reliable central partnership that enters with built-in chemistry.
Ream remains a wild card in that race for a starting spot. When Brooks was forced out of Friday's match, it was Ream Arena turned to as a late replacement. It may be a hint or it may just have been a momentary decision, but it did show Arena's faith in the Fulham star.
In the central midfield, Arena has options as well, but one stands out. Suspended for the first game, Jermaine Jones is now the obvious starter in the midfield as he regains eligibility. If Jones wasn't going to play a role, Arena wouldn't have called him in, making him the likely starter on Tuesday. Alejandro Bedoya is also an option after replacing Lletget on Friday, but the spot is almost certainly reserved for Jones.
Aside from that, it would make sense to keep things as they were. On the above graphic, Christian Pulisic starts on the right side, although he'll almost certainly drift inside plenty after tormenting Honduras on Friday. Darlington Nagbe starts on the left following a quietly impressive performance, while Clint Dempsey and Jozy Altidore lead the line. Dempsey's hat-trick effort was quite the relief, showing that he still has plenty of gas in the tank even as he continues his push to full fitness.
In the aftermath of a 6-0 demolition, sweeping changes aren't needed as the U.S. looks to push up the table with another three-point effort.