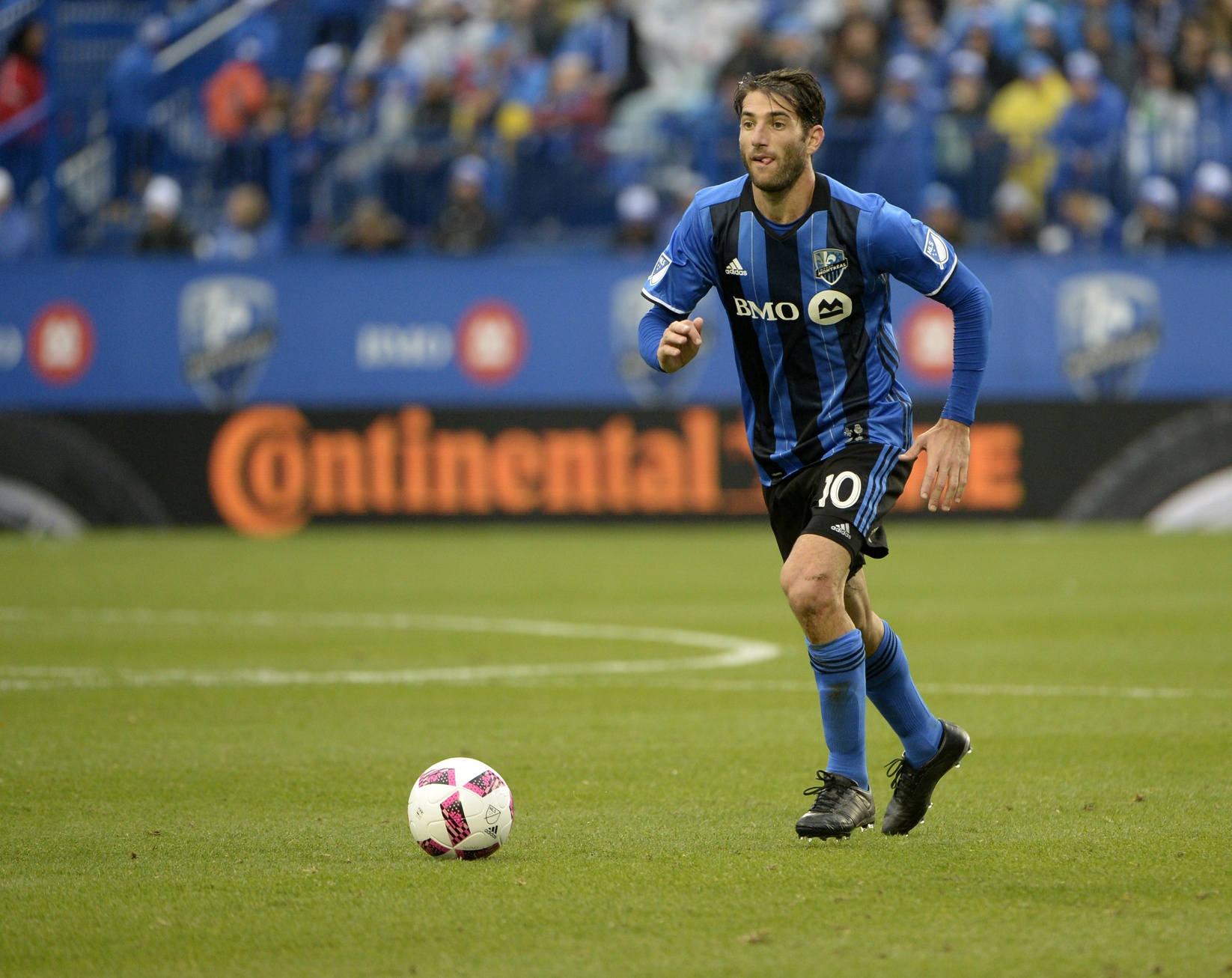 The Major League Soccer Players Union salary database was released on Tuesday, and as always, there was plenty to dissect in terms of player compensation.
Most people react right away to those being overpaid by certain clubs, and while there are plenty of them, we opted to look at those on the other side of the coin.
Here's a look at five of the most underpaid talents in MLS:
Mauro Diaz, FC Dallas
Anyone in the league wishes they could play a playmaker with the skill of Mauro Diaz less than $900,000 a year. At a position where you usually have to shell out the cash to bring in a big name, FC Dallas has thrived with having Diaz on a lighter contract. The Argentine mastermind makes $784,000 in base salary and his guaranteed compensation is $880,890.
If he continues to produce incredible numbers when healthy, there's no doubt Diaz's value will rise, but for the time being, it's a bargain because someone with the same skill set would likely demand much more to be featured in a prominent role like Diaz.
Ignacio Piatti, Montreal Impact
Continuing with the theme of underpaid South American playmakers, we look at Ignacio Piatti, who is making significantly less than Diaz. Piatti, who was one of the best players in the league in 2016, makes just $450,000. The Impact saw value in Piatti from the start, and their signing of the Argentine has paid plenty of dividends.
Since joining MLS in 2014, the 32-year-old midfielder has scored 33 goals and contributed 16 assists in 69 matches. 2016 was without a doubt his best season as he knocked in 17 goals and handed out six assists. He already has three goals and one assist in five games this season.
Cyle Larin, Orlando City
Given the impressive rate Cyle Larin is sending balls into the back of opponent's net, his salary seems like a massive bargain. The No. 1 overall pick in the 2015 MLS Draft makes just under $200,000. For a striker of his caliber, the Lions are getting away with a massive steal, for now at least.
The Canadian striker is off to another fantastic start in 2017, with six goals in six matches. He's banged in 37 goals in 65 regular-season matches for Orlando City, which has led to quite a bit of speculation about the next destination in his career. Whether he stays in Orlando and signs a big deal, or goes overseas to ply his trade, Larin will make significantly more than his $192,000 in guaranteed compensation.
Greg Garza, Atlanta United
With Atlanta United having no problem with splashing cash on its roster right away, it's a bit of surprise to see the low wages for Greg Garza. The U.S. Men's National Team defender is only making $150,000 on a team in which rookies are even making well above the league minimum.
Five players on the Atlanta roster make more than $500,000 in guaranteed compensation, and Brad Guzan could be a sixth when he joins the club after the Premier League season at Middlesbrough concludes. Every team with big names is going to have players who seem underpaid, and Garza fits the bill in Atlanta.
Dominique Badji, Colorado Rapids
The Colorado Rapids roster is littered with bargain deals, especially after the departures of Sam Cronin and Marc Burch in a trade with Minnesota United early in the season. There are plenty of names to choose from, but Dominique Badji's deal stands out the most. The forward produced six goals and four assists in 2016, and he's bagged two early tallies in six contests in 2017.
Badji, who was the 67th overall pick in the 2015 MLS Draft, is only making $65,000 in base salary and guaranteed compensation. Now, the reason why his pay grade is so slow is because of where he's drafted, but even as a late-round draft selection, he's worked his way up the ladder and proven to be a solid piece in attack. Michael Azira, Marlon Hairston and Axel Sjoberg all make under $125,000 in guaranteed compensation as well, all of whom have been regular contributors to the Rapids as well.