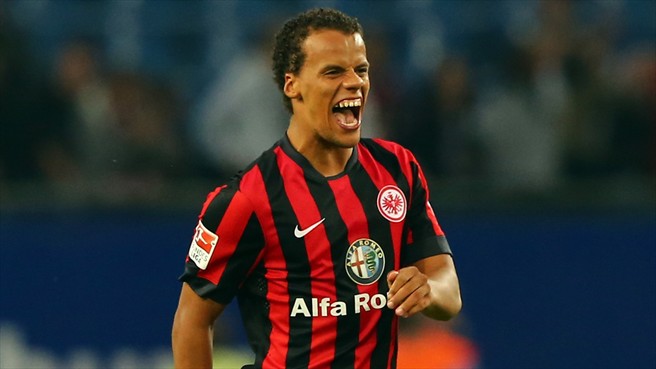 Timmy Chandler and Eintracht Frankfurt are headed to a cup final.
The U.S. Men's National Team fullback helped push Eintracht Frankfurt to a penalty kick win over Borussia Monchengladbach in Tuesday's DFB-Pokal semifinal. Following a 1-1 draw through 120 minutes, Frankfurt edged the opposition, 7-6, on penalty kicks.
Chandler helped pave the way for Frankfurt's lone goal in regular time, providing the assist as Taleb Tawatha scored a 15th minute opener. Monchengladbach, who was playing without Fabian Johnson due to injury, equalized just before halftime as Jonas Hofmann fired in first half stoppage time.
The match continued on to penalty kicks and, although Chandler was never called upon to take a shot from the spot, his team outlasted the opposition. After seeing both sides miss in the seventh round, Frankfurt's Branimir Hrgota finished from the spot while Monchengladbach's Djibril Sow saw his shot saved.
Chandler and Frankfurt now await the winner of Wednesday's match between Borussia Dortmund and Bayern Munich in the tournament's finale, which is set for May 27.