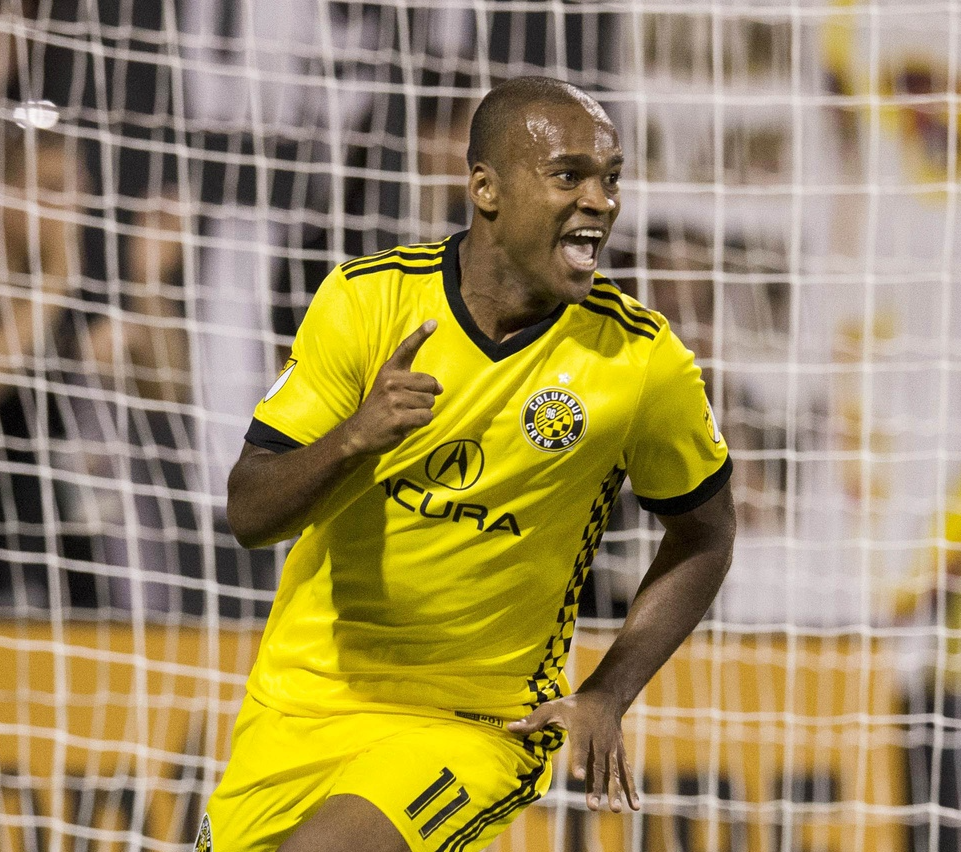 Two of the most offensive-minded teams in MLS combined for an exciting match at MAPFRE Stadium in Columbus, Ohio, as the Crew bested Toronto FC in a comeback 2-1 win.
Jozy Altidore struck first, but his goal was answered by strikes from Ola Kamara and Justin Meram, who helped the Crew move into
The Crew fought off a steady barrage of attacks from TFC. Kamara and Meram's goals came from a stretch of great combination toward the end of the second half. TFC managed 18 shots on the night, but could create few solid scoring chances.
Defender Drew Moor was a late scratch for TFC after a heart arrhythmia was reported yesterday. Instead, manager Greg Vanney installed Nick Hagglund and Justin Morrow. The instability on the TFC back line likely created the same type of confusion from last weekend when TFC drew at home to Atlanta United FC.
Crew manager Gregg Berhalter hasn't been afraid to mix things up this season, playing three different formations in the first six matches of the season. However, Berhalter stuck with a reliable lineup this time around that included Kamara and Meram. The Crew also welcomed back Federico Higuain from injury, giving him the start at attacking midfielder.
The Crew are continuing to look like a brand new team from last season's playoff-missing squad. The win Saturday makes for four wins in the last five games. Toronto FC, on the other hand, is dipping in form. TFC was handed its first loss of the season by the Crew, and hasn't had a win in three games.
Toronto FC returns home to face the Chicago Fire next weekend. The Crew take to the road to face the New York Red Bulls.
Man of the Match

Crew playmaker Federico Higuain returned from injury this weekend to take a key role in both of the goals. Higuain didn't record an assist on either goal, but the play started with a brilliant pass from him each time.
Moment of the Match

A tally right before halftime from Justin Meram in the 44th minute made sure the Crew wouldn't waste it momentum at the end of the half. The goal proved to be the difference in this match.
Match to Forget

It was a rough night for the revamped TFC back line. Nick Hagglund didn't offer a better option than last weekend's showing from TFC offseason signing Chris Mavinga.