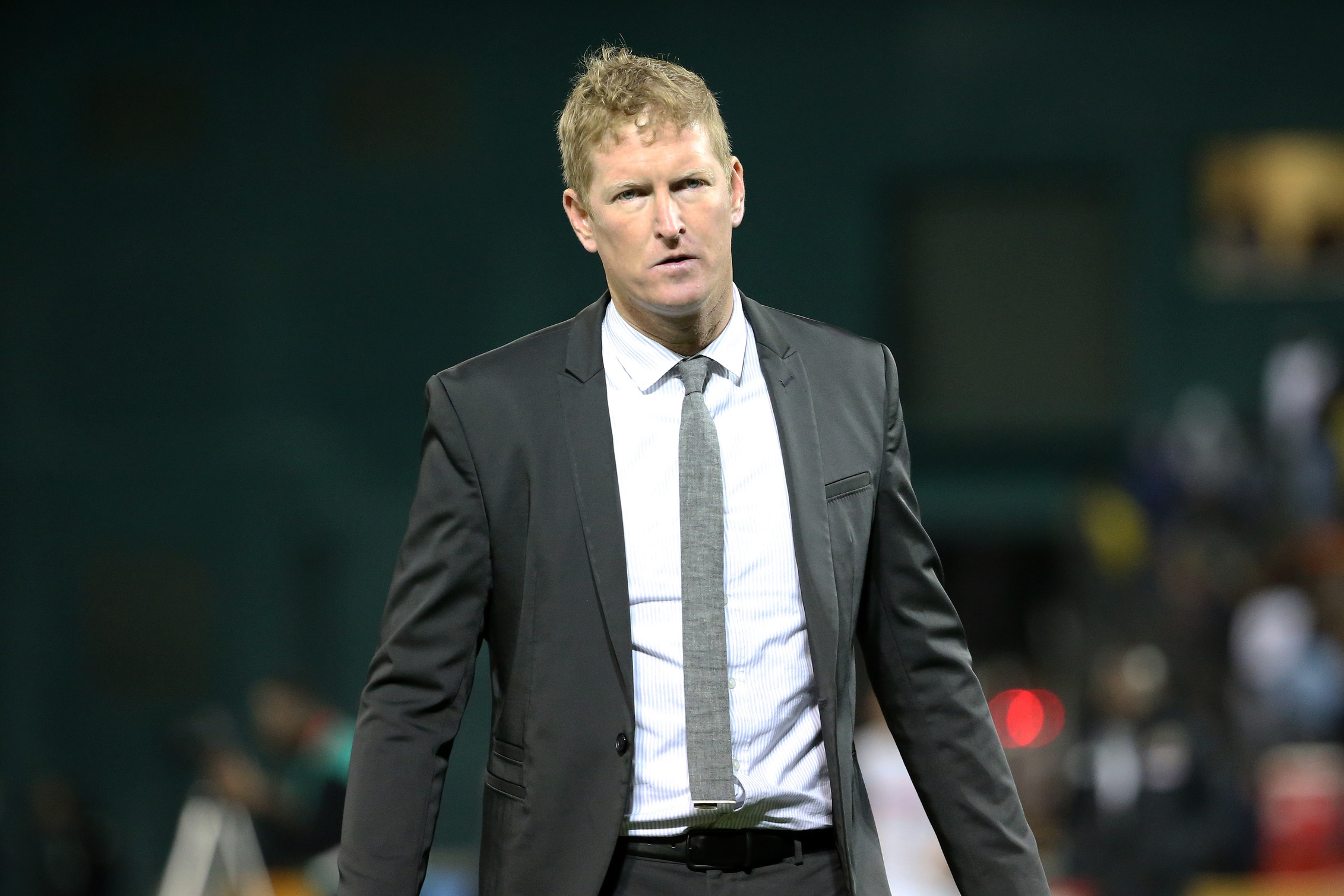 Jim Curtin's loyalty and trust in his players is what's made him such a likable coach in Philadelphia.
Those same qualities could also get him into hot water in the next few weeks if the Union continue to stumble out of the blocks in a season where they were expected to take a leap forward, not slide backward into the basement of the Eastern Conference and Major League Soccer as a whole.
It's been made clear during the first five games of the season that the current personnel in the 4-2-3-1 formation Curtin favors is not working as well together as the club thought it would. But regardless of what criticism may come Curtin's way, he is sticking to his guns as the club prepares for Friday's home match with New York City FC at Talen Energy Stadium.
"There's always consideration for everything," Curtin said at his weekly press conference. "We'll think and discuss things through, but at the same time, we believe in the group. We believe in the 4-2-3-1. It just takes us executing, and the guys making their roles as clear as possible this week is something we've stressed." 
Executing out of the 4-2-3-1 is something the Union have had little success with, as they've been thoroughly outplayed by a few different teams, save for the first half against Toronto FC and the road draw in Vancouver. Some of the trouble comes from Alejandro Bedoya playing in the No. 10 role, a position both the player and manager agree is not Bedoya's best. However, the Union are stuck trying to plug a square peg in a round hole because of the "fitness issues" surrounding Roland Alberg.
Alberg, who was supposed to be the starting No. 10 that filled the void left by Tranquillo Barnetta, did not come into preseason in the best shape and his lack of minutes through five games has backed that up. The Dutchman did come on as a substitute on Saturday against the Portland Timbers, finally giving us a glimpse of what the Union may look like with Bedoya next to Haris Medunjanin. Either way, Curtin wants the ball at the feet of Bedoya.
"Ale is a guy when he gets on the ball and faces the field, he's a guy that is at his most comfortable," Curtin said. "It's nothing that we've hid. The goal now is to get guys up to speed on fitness and Roland has worked hard in that regard and we rewarded him with some minutes." 
But if Alberg is still not 90 minutes fit, which is inexcusable for someone of that importance to the club, Curtin needs to find a way to get the best out of Bedoya, which either leads to a replacement at the No. 10 or a switch in formation, both of which seem unlikely.
"If you totally scrap it now, all of a sudden there's confusion," Curtin said. "We still believe in what we're doing. We don't want to make it more complicated for the players. We want to have their roles be clear and identified. We recruited players and brought them in based on that system.
"They're here now because they fit all the traits we want in a Philadelphia Union player in each role," Curtin added. "And we know that we haven't performed how we want to on the field, but we know if we continue to believe in the system we have, we will get the results that sometimes we deserve." 
As a temporary fix until Alberg gets match fit, Curtin could either drop Bedoya back to the No. 8 alongside Medunjanin and find someone, whether it be Ilsinho, Fabian Herbers or Jay Simpson, to play beneath C.J. Sapong, or change into more of a traditional 4-4-2 that allows Bedoya to move forward when allowed and still have plenty of attack-minded players on the field.
Curtin has been high on Herbers since the club drafted him, and he's been used in various roles during his short time with the club. In an attempt to restore order and have creativity in attack throughout 90 minutes, Herbers could start either on the wing to allow Ilsinho inside, or start in the No. 10 role himself so that Bedoya can drop deeper and not have to worry about all the pressure being on him linking the back of the lineup with the front.
The loyalty to the 4-2-3-1 system, and some of the positivity still emanating from Curtin are admirable, as he noted some successful MLS teams have dealt with struggles during the regular season.
"Every team goes on a good run, every team has a bad spell. We're in a bad spell right now," Curtin said. "Charlie Davies brought it up yesterday in a group meeting. They lost eight games in a row in New England (in 2014) and played in MLS Cup. It's a league where there's a lot of parity. We have to fight our way out."