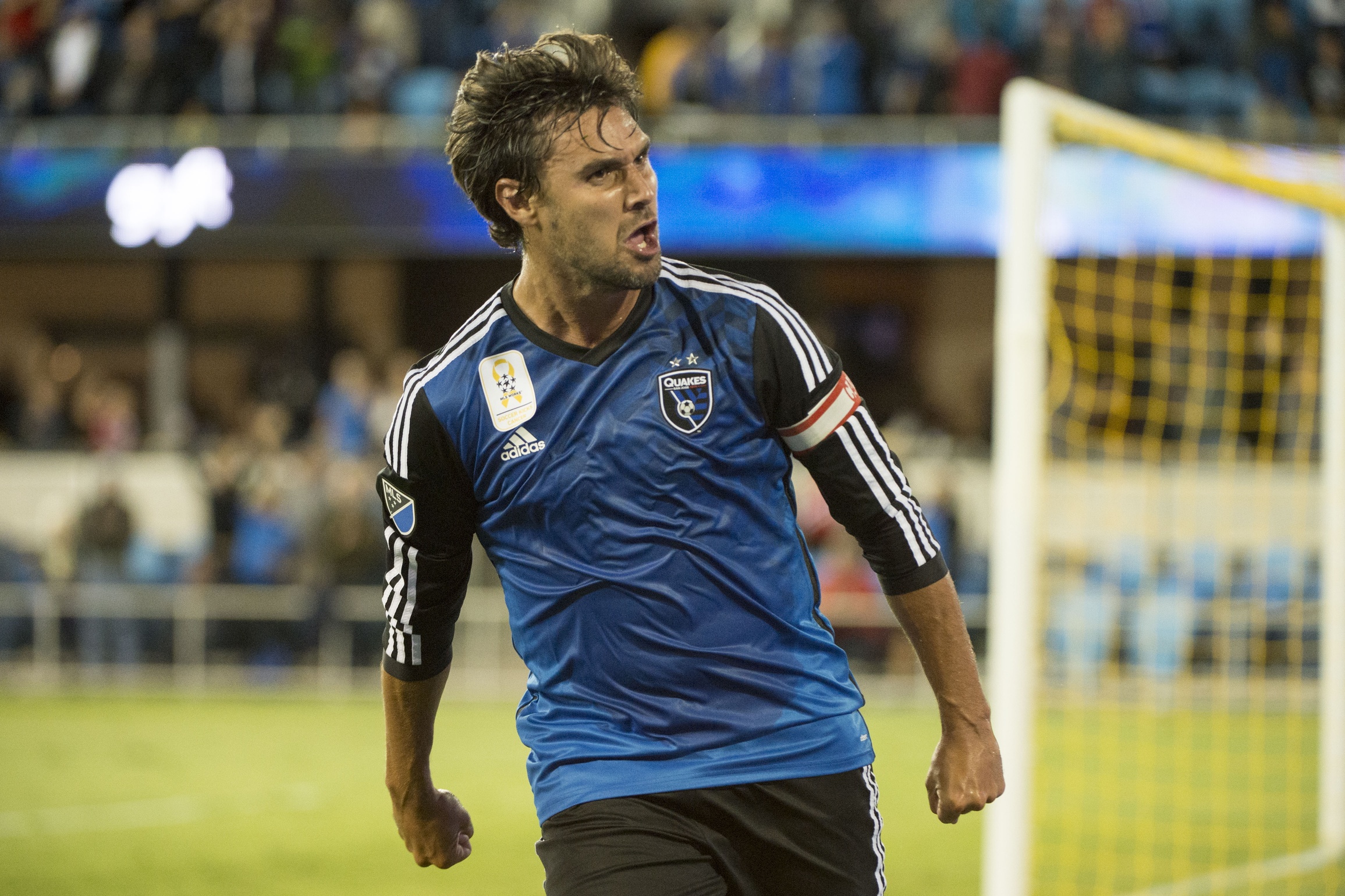 The San Jose Earthquakes endured a disappointing two-match road swing, suffering a pair of losses to offset a promising two wins to start the season.
Fortunately for the Earthquakes, they'll be back at home to take on Seattle on Saturday, and are 2-0 at Avaya Stadium this season. That record gives San Jose plenty of confidence heading into a Western Conference clash against the reigning MLS Cup champions.
"I feel that we have Godoy back, we have our lineup back," captain Chris Wondolowski said. "You know I feel that we have a great midfield and something we try to implement in our game play as well and try to dominate the midfield, especially at home and I think that's going to be a big part to our three points."
Replacing Suspended Bernardez
After Victor Bernardez's gratuitous studs-up tackle on New York City's Tommy McNamara last weekend which granted him a red card, coach Dom Kinnear is forced to lean elsewhere to fill the defensive void.
Andres Imperiale and Fatai Alashe are the two clean-cut options that are being 'considered' for the vacant center back position to complete the Florian Jungwirth and co. tandem.
Although not definite, Coach Kinnear gave a strong indication that he will turn to midfielder Alashe as Bernardez's replacement for Saturday's bout.
"It's just a couple of options that we have, we are looking at both options," coach Kinnear said after Thursday's practice session. "(Alashe's) played back there before, I mean that's why he is a candidate for this is because he's played back their before and he looked comfortable."
"He played there on Saturday the last 10-15 minutes as well and came through I thought, passing mark so that's why we are considering him."
Utilizing Wondolowski
Time and time this again this year, forward Wondolowski has found himself trapped falling back far too deep into a midfield role.
Kinnear pointed fingers at road match complications.
"When you're on the road sometimes you do concede territory and you can try to flood the midfield but we all know Chris' best area is close to goal, facing it," coach Kinnear added. "We know he's a classic finisher and you know to get him close to the goal is something we all strive to do."
"Away from home, sometimes you draw your defensive line back a bit and it drops him back so hopefully Seattle has something to say about it as well. But hopefully we can have a good game, good possession wise, we'll get Chris around the goal and get some balls at his feet."
Containing Dempsey
Whether Alashe features as a central midfielder or as the surprise in the back line, he will not have the luxury to avoid dealing with Clint Dempsey.
Despite Dempsey's recent U.S. Men's National Team success (most notably at Avaya), the Earthquakes midfielder will approach the matchup no differently than others in the league.
"I mean obviously he is a good player so you have that respect, but we play against a lot of good player in this league. Something I will look forward to obviously cause it will be a good matchup, I think, but we will approach it in a similar way as every other way."