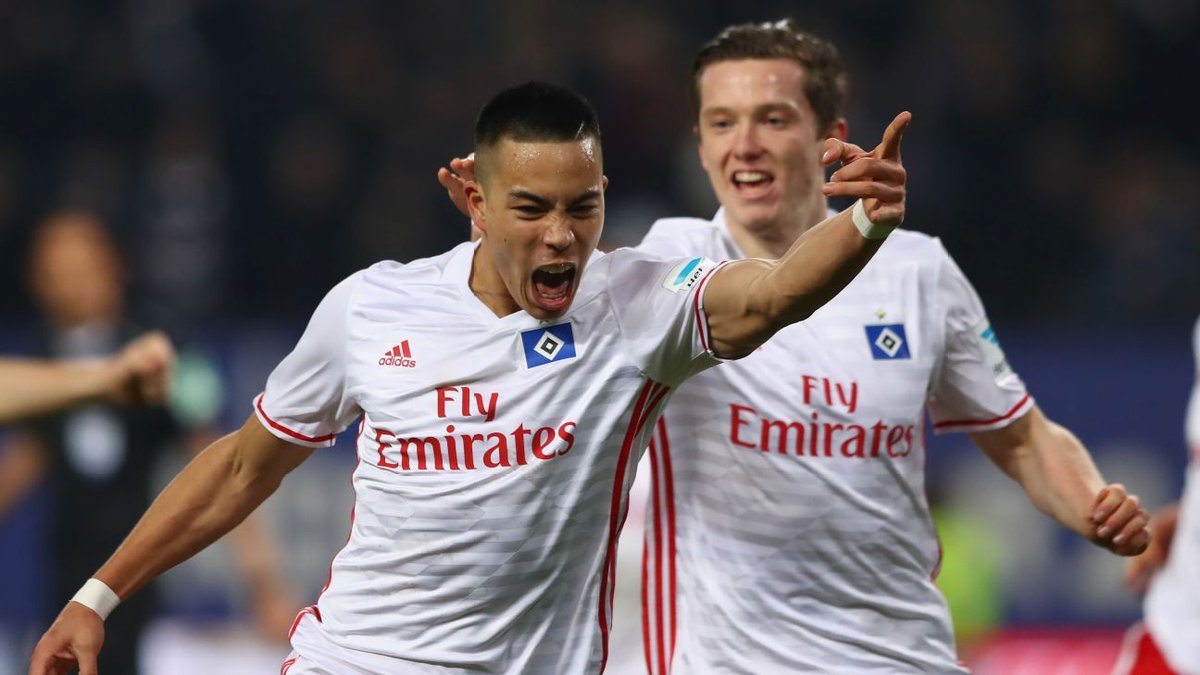 Bobby Wood continues to be linked with a series of clubs, but Hamburg has taken the first step towards locking down the forward's future.
Hamburg sporting director Jens Todt revealed that the club has opened talks with Wood over a long-term contract extension. Talks have been rumored for some weeks  as teams have reportedly eyed a release clause in his current deal. As things stand, Wood's deal reportedly runs through 2020 with a release clause set for €12 million.
"We are in talks with Bobby," Todt said. "We are interested in keeping him for a longer time, and adjusting his contract accordingly."
Todt went on to say the club is looking to sign Wood for "as long as possible" as he remains vital to the team's future plans. However, Wood has reportedly been recognized as a target of several Premier League clubs and could be tempted with a move away from the club should disaster strike. Hamburg is currently one point clear of a place in the relegation playoff ahead of this weekend's match against Darmstadt.
Wood has scored nine goals in all competitions for Hamburg this year and remains the club's leading goalscorer.