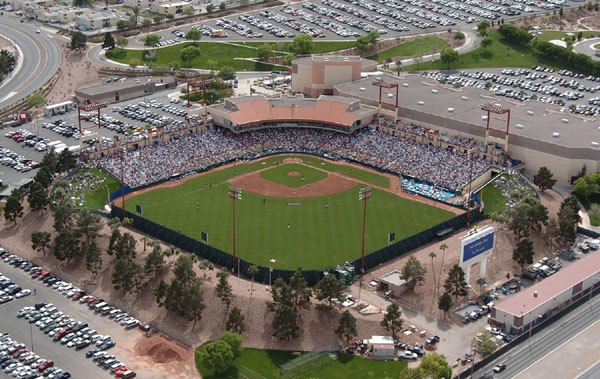 While the city of Las Vegas did not submit an official bid for MLS expansion, despite rumors, professional soccer may be coming to the city in the very near future anyway via the USL.
City officials will meet with the owners of Las Vegas Soccer, LLC., led by former Orlando City COO Brett Lashbrook, to engage in negotiations regarding the use of Cashman Field for a USL expansion team set to begin play in 2018, reports the Las Vegas Review-Journal. Cashman Field is currently the home of the minor league baseball Las Vegas 51s, and will soon pass into ownership of the city, who is considering the USL proposal after receiving an official bid on April 10.
Lashbrook's letter to city mayor Betsy Fretwell stated that in order to begin play in 2018, he is seeking a decision on the lease agreement by the end of the spring. Lashbrook believes this is necessary to "to ensure the league has enough time to properly launch the new professional soccer team and ensure its long-term success in the Las Vegas market."
The proposal comes with several stipulations. The USL team would agree to shoulder all costs involved in running soccer operations at the stadium. Additionally, the city would be able to opt out of the agreement on three conditions: If the currently relocating Las Vegas Raiders decide to use the facility for their stadium location or practice field, if MLS awards Las Vegas an expansion team, or if city leaders decide to tear down the existing facilities.
Even so, the move is a positive first step in bringing professional soccer to Las Vegas, and could progress quickly. Any Las Vegas team would have an immediate in-state rivalry with the newly-launched Reno 1868 FC.