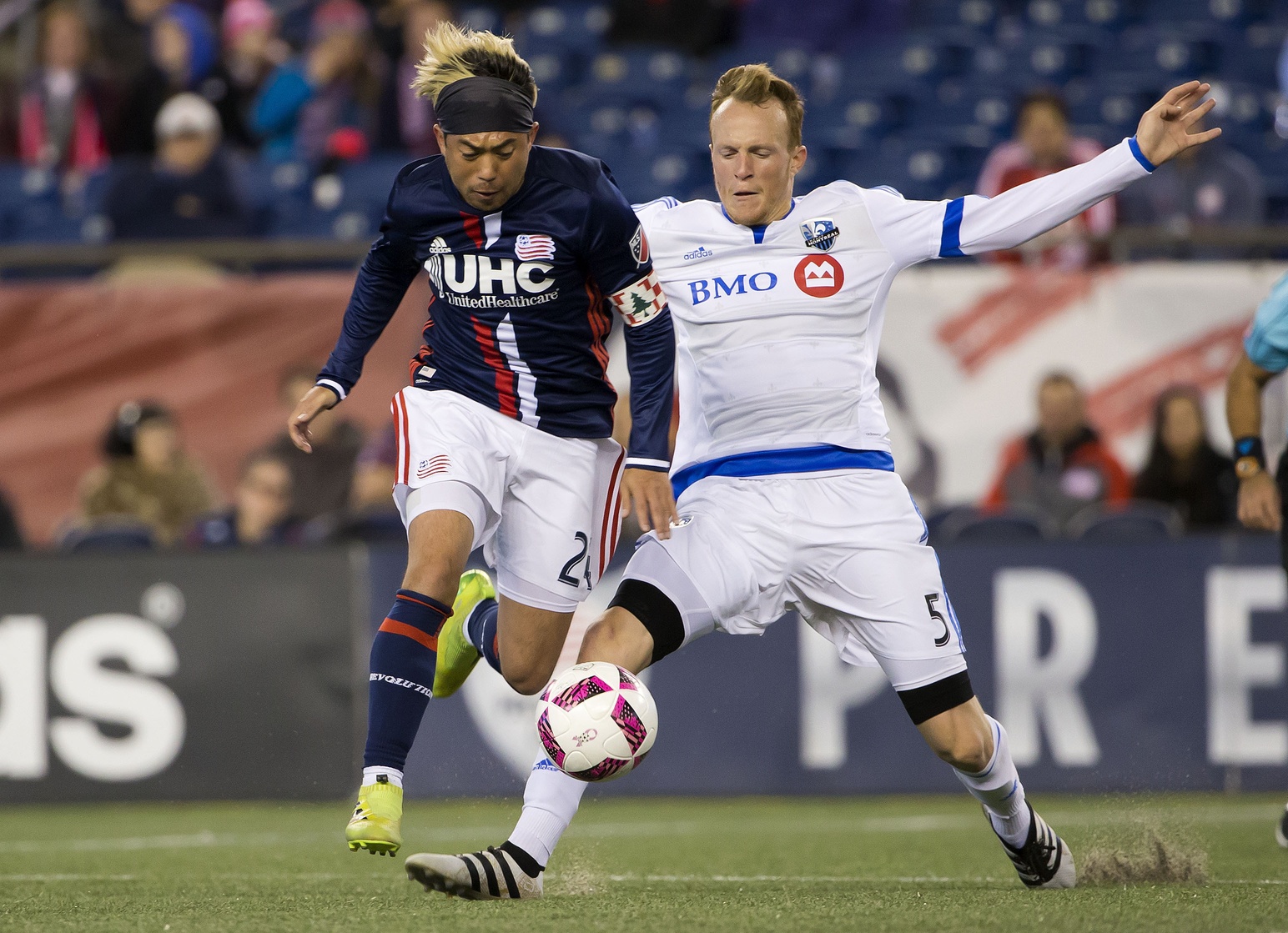 Voicing an opinion on the political climate is nothing new for professional athletes, but Montreal Impact defender Wandrille Lefevre may have taken things a bit too far with his latest Instagram post that's landed him in hot water.
The 27-year-old posted a now-deleted image of him with a gun with the caption "Since Donald is in power, better safe than sorry."
Voici le texte qui va avec la suspension de Wandrille https://t.co/6tGu4GL5Gg pic.twitter.com/1YUUvMkjQp

— Jeremy Filosa 🎙 (@JeremyFilosa) April 12, 2017
Montreal swiftly reacted to the post by announcing the suspension of Lefevre through its social media accounts.
1/2 Due to an unacceptable social media post of concern to the club, the Montreal Impact…#IMFC

— CF Montréal (@clubdefootmtl) April 12, 2017
2/2 …has suspended defender Wandrille Lefèvre pending further consideration of this matter. #IMFC

— CF Montréal (@clubdefootmtl) April 12, 2017
However, the suspension from the club may not last long. ESPN reported that the Impact don't have the power to suspend Lefevre, only the league office does.
The 27-year-old Lefevre has played just 13 minutes in two matches as a substitute for the Impact in 2017 season. Montreal hosts Atlanta United on Saturday at Stade Saputo.