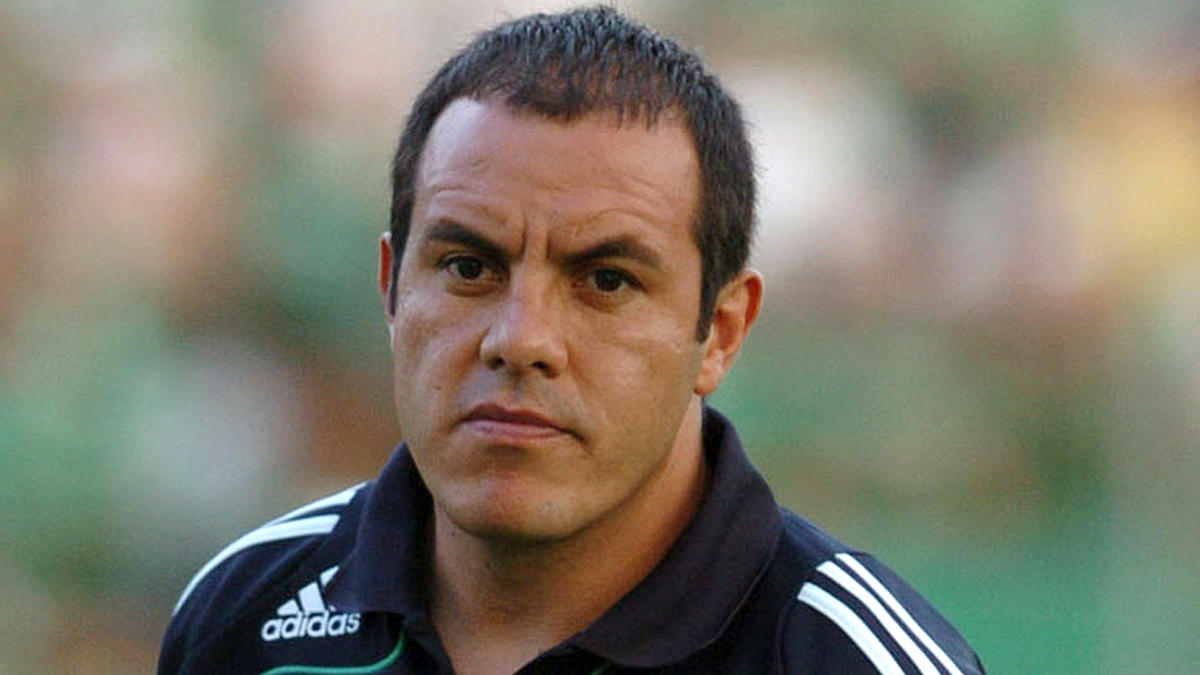 The life of Mexican legend Cuauhtemoc Blanco has taken a twisted turn.
Blanco, who is currently the mayor of Mexican town Cuernavaca, spoke out publicly on Tuesday to deny allegations that he ordered the assassination of Juan Manuel García Bejarano, who was shot dead in April. Speaking at a city hall meeting, the former Chicago Fire star says he now fears for the safety of himself and his family.
"I do not like to talk about what happened," Blanco said. "For me, I do have heart and feelings and a man is a man. Whatever happens, he is a human being and those who are most affected are the parents. It's strong, it's strong what happened. This is not going to stop, it's going to continue. Getting involved in this is already too much, it's too much. My family is worried.
"Yes I am afraid, my life, my family, but here I am," he added. "I remain firm. This, on the contrary, still gives me the strength to continue fighting for these injustices, which is really an aberration and a disease."
Bejarano, a 25-year-old businessman, was killed on April 6 and the alleged murderer was arrested soon after before promptly telling a judge that it was Blanco that ordered the killing.
On Tuesday, Blanco denied those allegations while stating that he intends to remain in office as mayor.
"Hopefully the (Attorney General) will take the case," Blanco said. "Alone, here is nothing. Here I have mentioned many times, here you are unprotected. The governor handles everything, then you have to go to the (Attorney general) in Mexico and really solve this matter because this is disgusting . They are playing very badly, these characters."
"I'm already here in the ring," he added. "I can not leave because it is failing people and that my challenge, and I told you, is to continue."