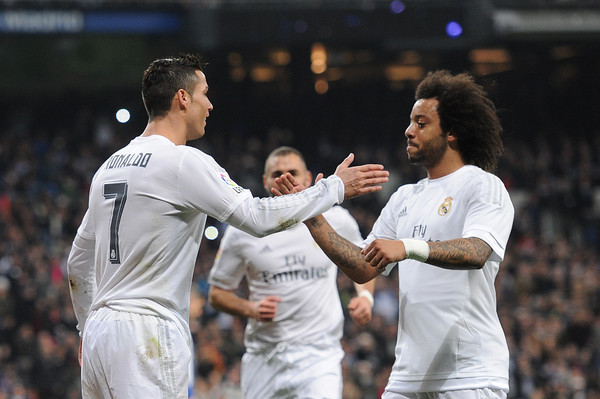 Major League Soccer announced on Saturday that this year's MLS All-Star Game will feature one of the world's most successful clubs: Real Madrid.
The MLS All-Stars will take on Real Madrid on August 2 at Solider Field in Chicago, marking the 13th straight year that the league's best will take on one of the world's top clubs. MLS went away from the East vs. West format in 2005, when the All-Stars took on Fulham. Since then, clubs like Manchester United, Chelsea and Bayern Munich have participated in American soccer's mid-summer classic.
Last year the All-Stars took on Arsenal at Avaya Stadium in San Jose, losing 2-1.
This year, the MLS All-Stars will be managed by Chicago Fire head coach Veljko Paunovic, a man very familiar with Real Madrid. Paunovic played with Real Madrid's rival Atletico Madrid for over a decade.
"I know how special it is to compete against Real Madrid and I think our players and fans will also enjoy the experience," Paunovic said in a statement released by the league.
The MLS All-Stars currently hold an 8-4-1 record in the All-Star game.
With no World Cup or UEFA Euro tournament this year, Real Madrid could feature most, if not all, of their star players – Cristian Ronaldo, Gareth Bale and Sergio Ramos to name a few – considering the break they'll have after the La Liga season. Real Madrid will also be stateside for the International Champions Cup this summer.
Real Madrid has won a record 32 La Liga titles and 11 UEFA Champions League titles including last year. They're also the current defending FIFA Club World Cup Champion.
This will be the first time that they play in the MLS All-Star game and they are also the first Spanish club to participate. MLS has hosted mostly English teams in the All-Star game with Bayern Munich (2014), Roma (2013) and Celtic (2007) being the lone non-English clubs to play.
This year's MLS All-Star game isn't the first big soccer match to be featured at Soldier Field in Chicago, home of the NFL's Chicago Bears. It's hosted numerous big international matches and was home to the Chicago Fire for seven seasons.