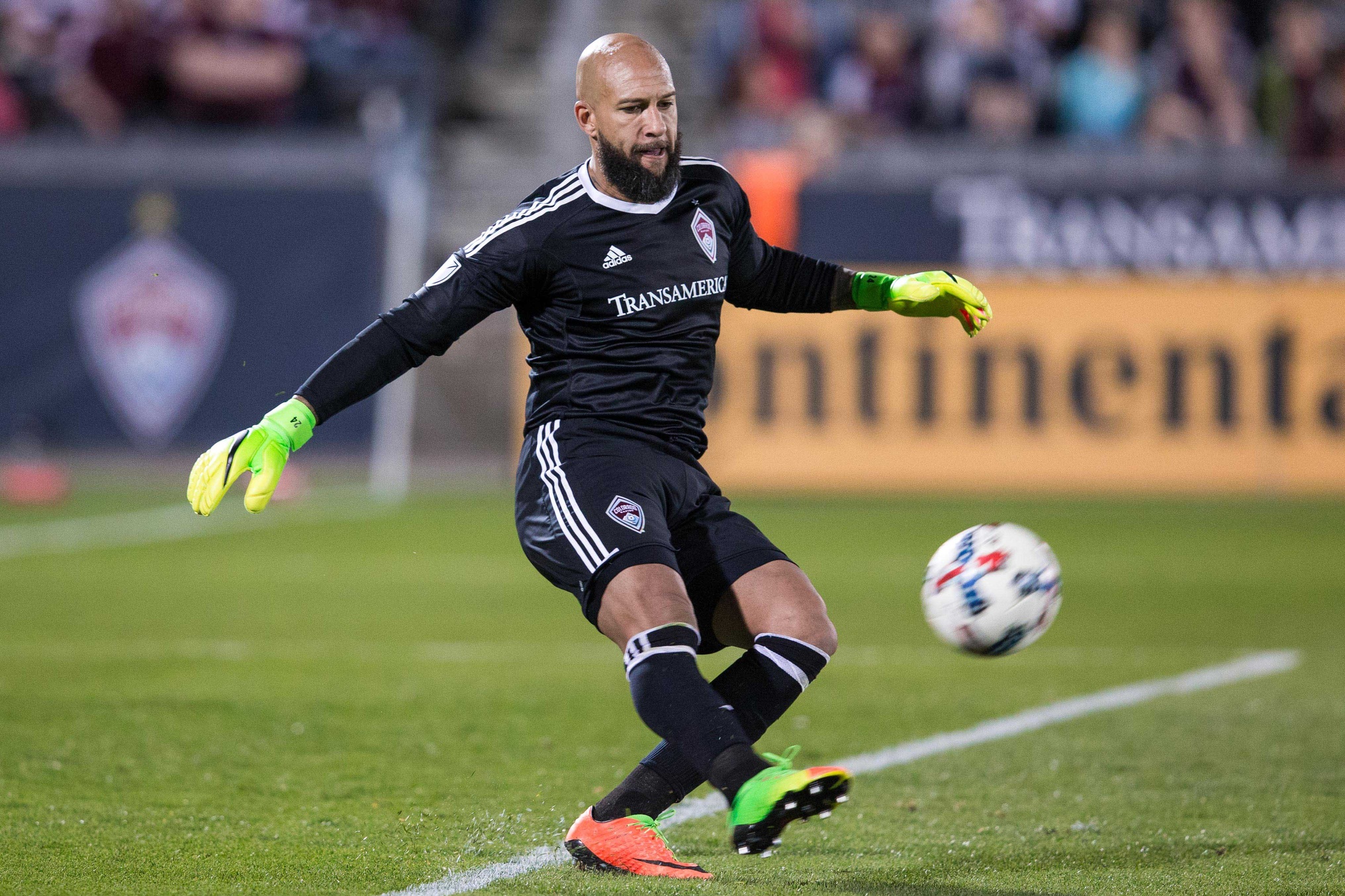 The MLS Players Union acknowledged Tim Howard's responsibility in last week's incident, but also called for the league to take responsibility for how the situation was handled.
Following news of Tim Howard's three-game suspension for an altercation with a fan, the MLS Players Union called for the league to take more preventative measures going forward. The Players Union called for the league to be more diligent in enforcing the fan Code of Conduct, which the Union says was violated
Statement on Tim Howard Disciplinary Decision: "Tim takes responsibility for his actions, but MLS needs to do the same…" pic.twitter.com/uQMTV6Hk9O

— MLSPA (@MLSPA) April 15, 2017
Howard was suspended by the league on Friday night for an altercation following the Colorado Rapids' loss to Sporting KC. The goalkeeper was also involved in a postgame clash with Dom Dwyer prior to the incident with the fan.
"Tim Howard made an unfortunate and regrettable mistake for which he is being disciplined by MLS," the Rapids said in a statement. "While this is out of character for Tim, we do not condone these actions. We accept the league's decision and look forward to moving past this."