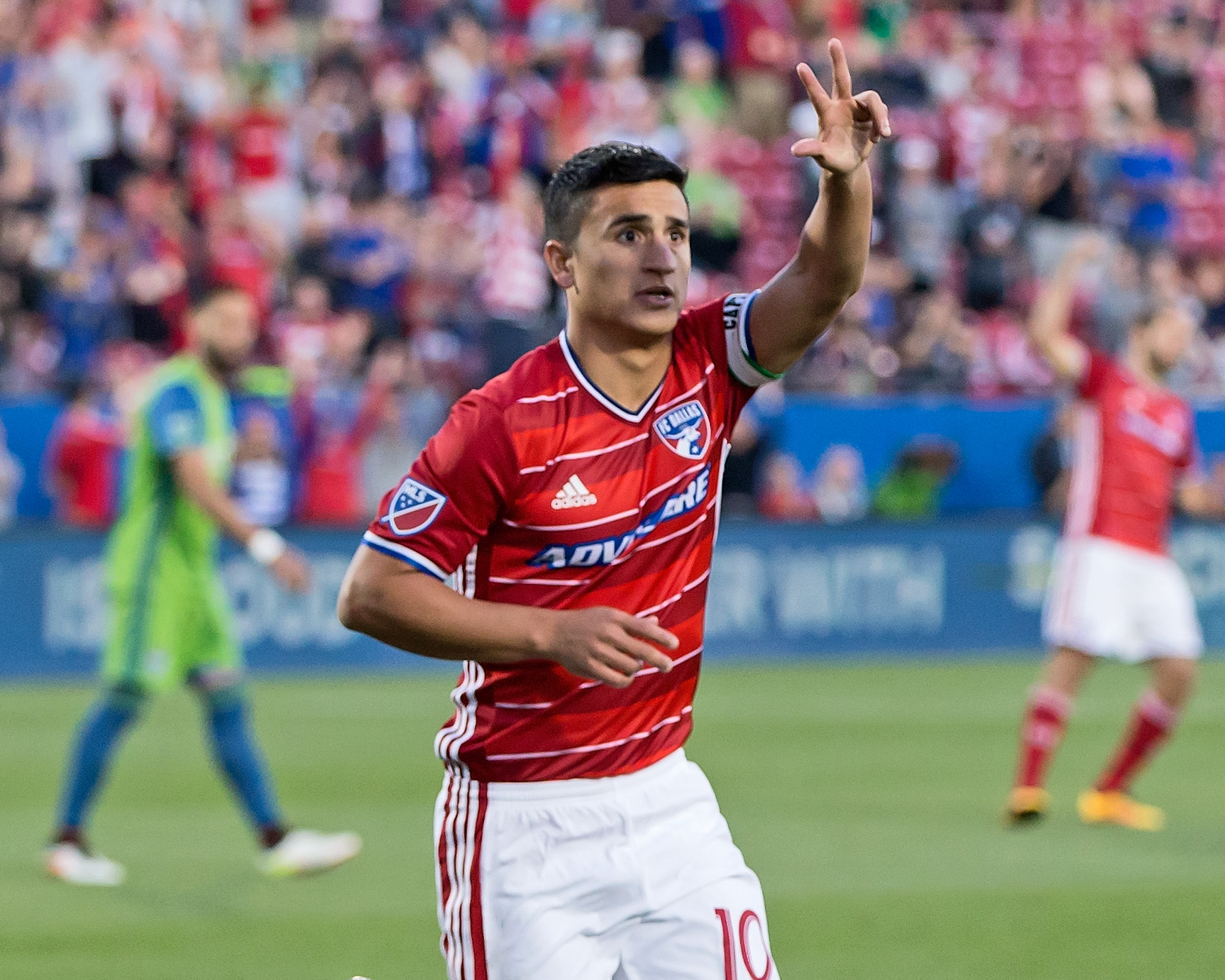 FC Dallas is on a roll so far this season, and it has gone unbeaten without one of the team's key players.
However, that may soon change because midfielder Mauro Diaz has returned to training and is participating fully in team drills.
Mauro Diaz back in near full training with @FCDallas tonight. Still limited on volume, but full participant in drills. #DTID pic.twitter.com/383y88jl5A

— Carter Baum (@CarterBaum) April 24, 2017
Diaz suffered a torn Achilles right before the 2016 playoffs. Head coach Oscar Pareja expected the Argentinean to be fully fit in June, and with him back in training already, the 26-year-old midfielder could be game-ready soon.
Diaz played in an MLS career-high 27 games last season. He has 19 goals and 28 assists in regular-season play.
Crew reportedly offer deal to Brazilian midfielder Rafael Longuine
The Columbus Crew are linked to yet another midfielder.
According to Brazilian publication Lance, the Crew have offered a contract to Santos midfielder Rafael Longuine.
Longuine, 26, is an attack-minded midfielder who can also play out wide. His deal with Santos expires on April 30, but both parties have yet to reach an agreement and the Crew are set to capitalize on the situation.
Lance claims that the player's priority is to re-sign with Santos, even with this offer from the Crew reportedly on the table. However, if he is acquired, Longuine would be a more-than-capable replacement for the aging Federico Higuain.
Crew without Artur for the next three games
As the Crew negotiate to bring in a midfielder, another one will be out for a few weeks.
Artur will miss the team's next three games after undergoing surgery on his left wrist, the club announced on Monday night. The 21-year-old injured his wrist in the Crew's 2-0 loss to the New York Red Bulls on Saturday.
The Crew have three difficult-looking matches without the Brazilian. Columbus will host New York City FC, the New England Revolution and Toronto FC before the midfielder is expected to return.
Artur has already established himself as a key player for the Crew in midfield. He has started in the last seven games for Columbus since making his MLS debut as a substitute.