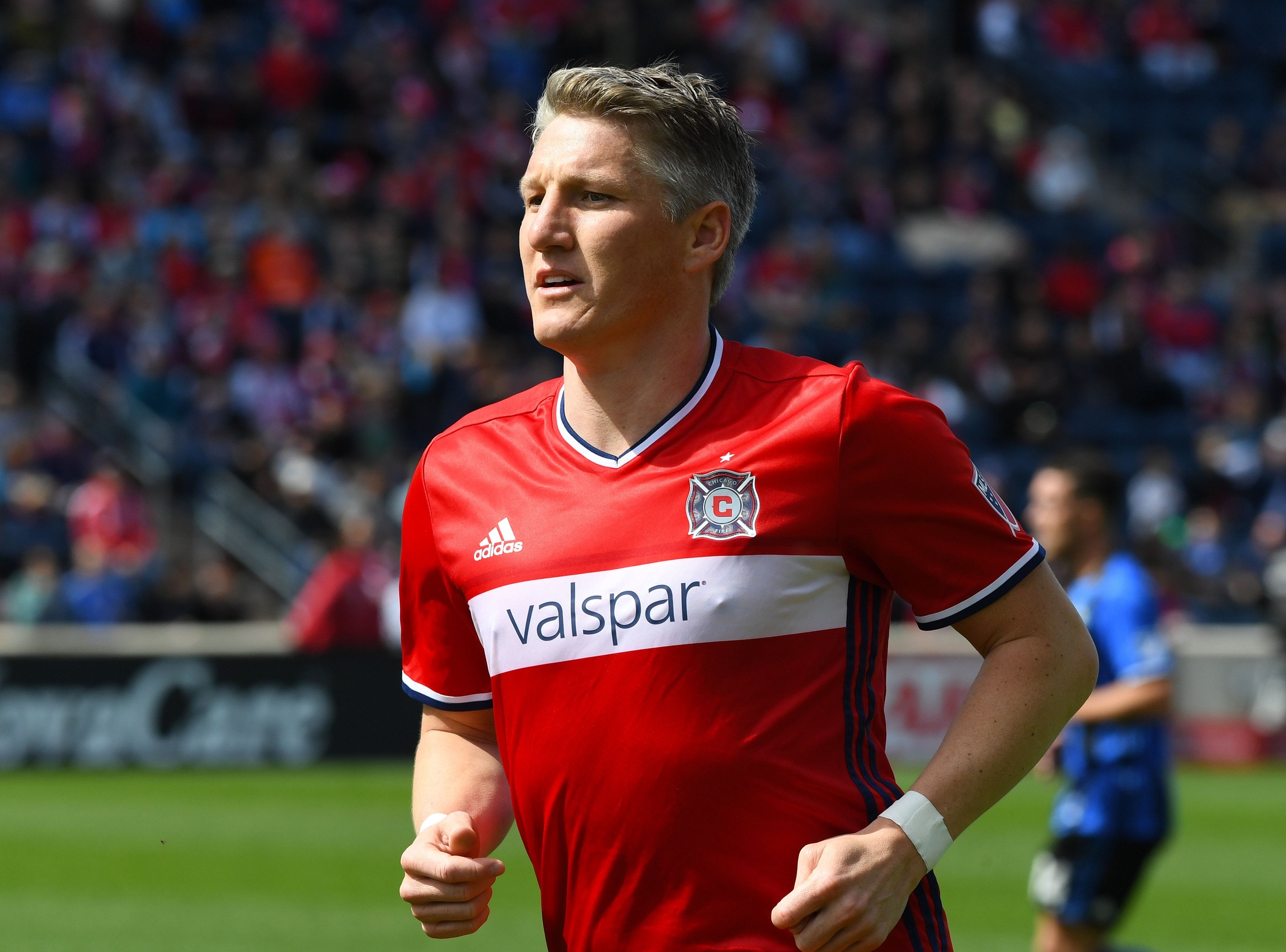 The first month of MLS play is complete, and the most recent round of games was most likely the weirdest one yet. Then again, a little bit of weird should be expected in MLS this time of year.
Week 5 of MLS play saw several high-scoring attacks sputter and several struggling teams see the light. It wasn't completely Bizarro MLS, but there were certainly some ups and downs all the way across the board.
The week saw the debut of a new star and the re-emergence of one that once looked very, very loose. It saw a historic win and several debilitating defeats. It's still too soon to form an official list of contenders, but there are still signs aplenty to analyze and dissect as we move into the month of April.
Here's a look at several takeaways from Week 5 of MLS play:
RETURN OF THE CUBO
In the years since the demise of Chivas USA, it's appeared that the failing club dragged Erick 'Cubo' Torres' career to the depths right along with it. The Mexican forward, once one of the best in MLS, had never been the same since departing the LA-based club, floundering with three teams in two different leagues.
At his best, he looked inefficient, a far cry from the player he was in the red and white stripes. At his worst, though, he just looked straight-up bad.
Well, 'Cubo' isn't bad anymore, unfortunately for the rest of MLS. In fact, he's pretty damn good.
Torres fired a hat-trick against a bamboozled New York Red Bulls defense on Saturday night, leading the Houston Dynamo to a 4-1 win on home soil. Last season, Torres was goalless in 11 appearances. This season? Six in four games.
It's been quite a resurgence from the forward, who is somehow still only just 24 years old. He's delivering on the potential shown years ago at Chivas USA and, somehow, he's even outperforming the ridiculous standard he set during his days at the StubHub Center.
The Dynamo have been one of the surprises of the MLS season thus far, and Torres deserves a crazy amount of credit. There's still a long haul to worry about, sure, but Torres' early return to robots has been a very welcome sight for those that saw so much in him back in the day.
ONE IN THE WIN COLUMN FOR THE LOONS
Finally, Minnesota United has a chance to exhale. Breathe in, breathe out.
After weeks of serving as the butt of many a joke, the Loons are finally in the win column, and in impressive fashion nonetheless. It was a dominant performance from a team used to being dominated, a team effort that produced a 4-2 beating of Real Salt Lake.
Now, let's put things in perspective. Real Salt Lake is, in many ways, not good, and Saturday was just another sign of just how much work Mike Petke has to do. Even Nick Rimando, one of the club's best ever players, somehow caught the stink of what's gone on over the past few weeks, making one of the more boneheaded mistakes of his career. RSL was largely careless on Saturday, for lack of a better word.
Still, you can't knock what the Loons did, and quietly have been doing. They're fourth in the league in goals scored, led by Christian Ramirez, whose ability to pop up in seemingly non-threatening situations transcends leagues apparently. Minnesota United can score, and now they're somehow, someway all the way up to ninth in the Western Conference.
They have their issues. They still have to figure out that pesky defense thing because, at some point, you do have to prevent other teams from slamming the ball into your net at will. They're still likely four or five pieces away from even thinking about the postseason, and four or five might not even be enough.
However, they deserve to enjoy that moment, one several weeks in the making. It could be a springboard or it could be an aberration, but at least on Saturday, Minnesota United didn't look half bad.
SCHWEINSTEIGER ARRIVES
The Chicago Fire's move for Bastian Schweinsteiger was met with plenty of questions. Could an aging star help a team in the midst of a rebuild? Is he fit enough to contribute after months glued to the Manchester United bench? In a place where the Fire are reconstructing their roster, what in the world are they doing adding another central midfielder?
Those questions certainly weren't completely answered on Saturday, but the German's efforts did show one thing: he's still Bastian Schweinsteiger.
The World Cup winner showed no signs of rust on Saturday, scoring just 17 minutes into his MLS debut with a thumping close-range header. The goal was a memorable moment, one soured a bit as the Fire settled for a draw. It took just 17 minutes to quell some of the doubt, just 17 minutes to add fuel to the optimistic fire.
It wasn't just the goal, though. Schweinsteiger was tricky on the ball, creating while helping drive the Fire attack. The end product wasn't quite there but pretty much everything else was on full display for anyone watching.
The scary thing is he's only going to get better, more fit and more familiar with the intricacies of MLS. He'll almost certainly succeed, just like has has pretty much everywhere else he's been, and Saturday was just a slight glimpse into what the Fire believe should be a transcendent signing on and off the field.
DISTANT GALAXY
You knew there would be growing pains for the LA Galaxy. A new set of players, a new regime. Rome wasn't built in a day, right?
It was hard to see it being this bad, though, as even a full-strength Galaxy team just doesn't look quite ready to even compete in MLS play.
The Galaxy finally had a full complement of stars on Saturday, and they still lost. It was a 4-2 defeat at the hands of the Vancouver Whitecaps, one which saw the Galaxy's closest thing to a first team lineup thus far.
Jermaine Jones and Joao Pedro struggled, showing little signs of chemistry following the former's return from what turned out to be a rough U.S. Men's National Team break. Clement Diop had a rough match in goal, and that's putting it nicely. Aside from the play of Romain Alessandrini, there just wasn't much there.
Curt Onalfo shouldn't be feeling the pressure yet, but the team as a whole needs to start feeling something, anything. It's an inexcusable start for one of the league's most recognizable franchise, one that sees them sitting 10th in the Western Conference. There's time to turn it around, and the Galaxy are way too talented to finish anywhere near the bottom of the West, but they'll need to show some sort of spark going forward if they want to even think about contending as usual.
PHILLY PANIC
The city of Philadelphia has always had a reputation for a less-than-calm fanbase. Philly sports fans are among the most rabid and passionate in American sports, and they're generally not quiet about it. When their team is good, you'll probably know, and when their team is bad, you'll most certainly know. Ask Santa.
Right now, the Philadelphia Union are bad, and there's definitely cause for unrest within the Philly faithful.
Through four matches, the Union sit dead last in the East with just two points. On Saturday, they reached their lowest point in quite awhile, giving up two goals to a D.C. United team that looked as composed in front of goal as anyone reading this through the opening few weeks.
Let's get it out of the way: in some ways, the Union were unfortunate. Bill Hamid turned into a superhero late, as he has been prone to do throughout his MLS career. Sometimes, MLS teams run into the Super-Soldier Serum version of Hamid. It happens.
However, that doesn't leave the Union blameless in all of this. Jay Simpson did next to nothing in his start before C.J. Sapong nearly saved the day with a goal. Alejandro Bedoya was invisible for large stretches, but the most concerning part of his game is that it still doesn't look like the team has a clue how to use him.
Jim Curtin will shoulder blame, as most head coaches will when it comes to a poor start. He certainly has the leash to figure it out and the pieces are in place to do so. There are weak spots, sure, but the Union aren't as bad as their record indicates. They're fresh off a playoff berth with a team that's still very much in place.
They can't afford to fall for much longer, though. The MLS season is certainly long, but the East looks like it should be an absolute war zone this year. You don't want to battle through that war zone from behind, making the next few matches vital to the Union's season.