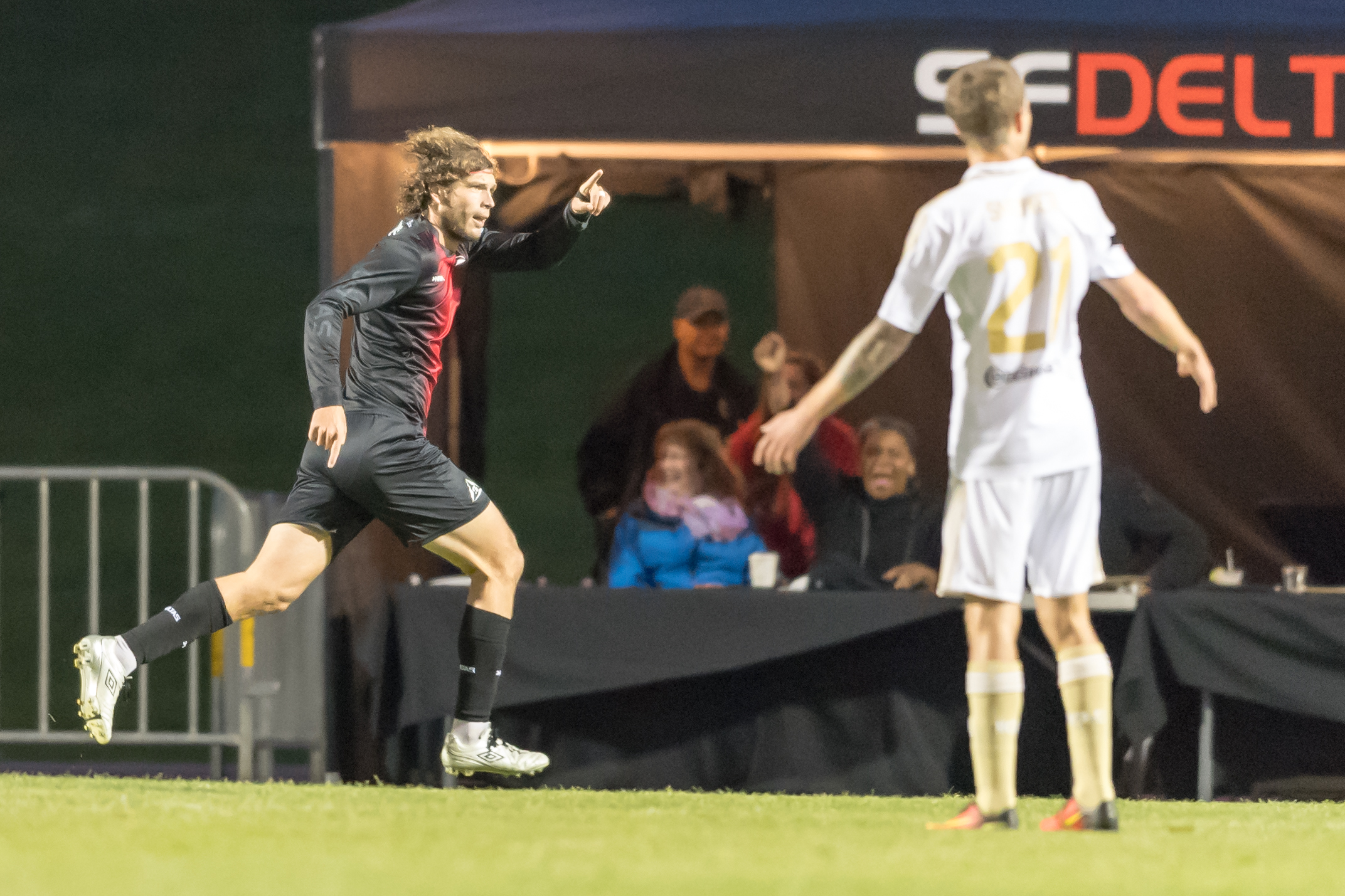 Week 4 of NASL play is an abbreviated one, but there are a pair of extremely intriguing matchups that could certainly impact the Spring season standings.
The weekend's slate is headlined by a clash between the league's top two sides to date as the San Francisco Deltas face off with the Jacksonville Armada. Entering Saturday's match, the Armada remain perfect with two wins from two while the expansion Deltas look to continue their unbeaten start after collecting four of six possible points.
In the other match of the weekend, two struggling sides look to earn their first win of the season as North Carolina FC plays host to FC Edmonton.
Here's a closer look at this weekend's NASL action:
JACKSONVILLE ARMADA vs. SAN FRANCISCO DELTAS (Saturday, 7 p.m., beIN Sports USA)
The San Francisco Deltas have gotten off to a hot start in their inaugural season, but the expansion side now comes up against the one team doing better than they are in the early stages of NASL play.
In their first two matches, the Jacksonville Armada have collected all six points with both wins coming via 1-0 scorelines. Last time out, it was Zach Steinberger who provided the finish as the Armada knocked off FC Edmonton for their second consecutive win. It's been the defense, though, that has stood out, especially NASL veterans Aaron Pitchkolan and Mechack Jerome.
The Deltas, meanwhile, have yet to fully hit any sort of expansion wall with four points through their first two contests. A Tom Heinemann brace paired with a finish from Pablo Dyego helped Marc dos Santos' side earn a 3-1 win over North Carolina FC last time out following a season-opening draw with Indy Eleven.
NORTH CAROLINA FC vs. FC EDMONTON (Saturday, 7:30 p.m., ESPN 3)
Entering the weekend, North Carolina FC and FC Edmonton are in need of a win if they hope to keep their Spring season hopes alive.
North Carolina FC returns to Sahlen's Stadium following a 3-1 defeat to the Deltas, one which removed any good vibes stemming from a season-opening draw with Miami FC. With Matthew Fondy leading the line, the club has a goalscorer, but they'll need the attack to get going while the defense proves less leaky than last time out.
The Eddies, meanwhile, dropped their home-and-home set with the Armada by two identical 1-0 scorelines, which means there's some concern in the attack. The club is now scoreless for 270 minutes dating back to last year and will have to find some sort of attacking rhythm as the defense continues to play their part