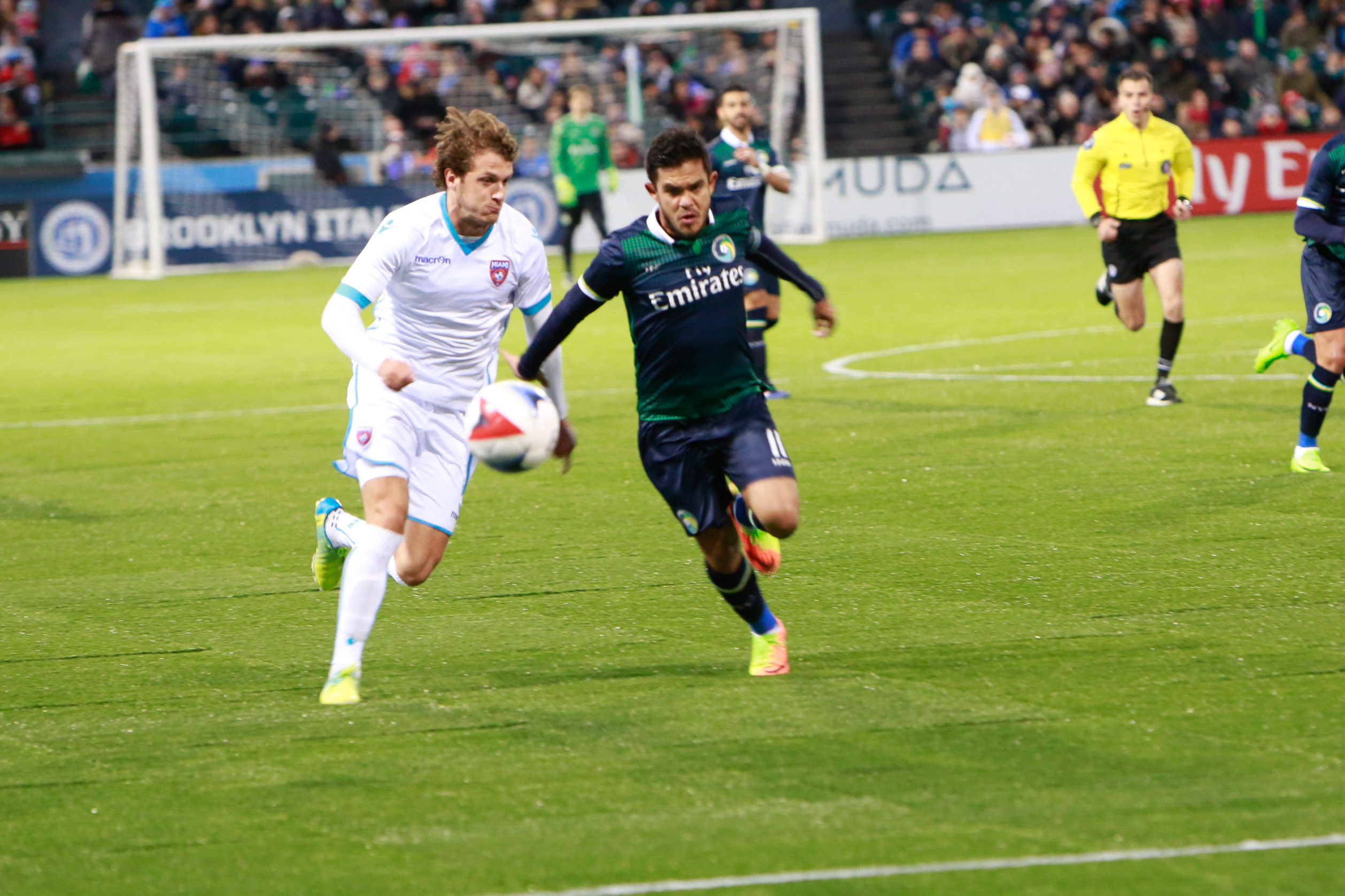 Saturday features the second full slate of matches across the NASL. Three of the top four teams in the Spring Season table take to the road to defend their respective strong starts.
Three of the four home teams this weekend have a strong chance of closing in on the top of the table with victories, while the other clash is a bottom of the table showdown.
Here's a look at the four-game slate across the NASL this weekend:
San Francisco Deltas at Indy Eleven (Saturday, 3 p.m ET, ESPN3)
The Deltas' inaugural season has started strong, with five points from three matches. They already have earned a point on the road this season and they'll to do the same against the Indy Eleven. The Eleven have just three draws to show from the beginning of the campaign, but they've only played once at home in 2017.
Jacksonville Armada at New York Cosmos (Saturday, 7 p.m. ET, beIN Sports)
The best team in the NASL will make the trip up to MCU Park to take on the New York Cosmos on Saturday night. The Jacksonville Armada have two wins and a draw out of their first three matches and they have yet to concede a goal. The Cosmos lost their only home game, but have picked up a win and a draw on the road for their first four points of 2017.
North Carolina FC at Miami FC (Saturday, 7:30 p.m. ET, ESPN3)
Fourth visits third in the only clash of teams at the top half of the table this weekend. North Carolina FC has performed well at home, but it has a loss in its only road contest. Miami FC lost to the Cosmos in its home opener, but four points gained from its travels has helped soften the blow from the first loss at Riccardo Silva Stadium.
Puerto Rico FC at FC Edmonton (Saturday, 9:30 p.m. ET, ESPN3)
The two struggling teams in NASL will look to reverse their early fortunes in the final match of the weekend at Clarke Stadium. Puerto Rico FC has been competitive in its three opening draws, but a win has eluded it so far. FC Edmonton is in more need of a victory after started the 2017 campaign on a three-game losing skid.