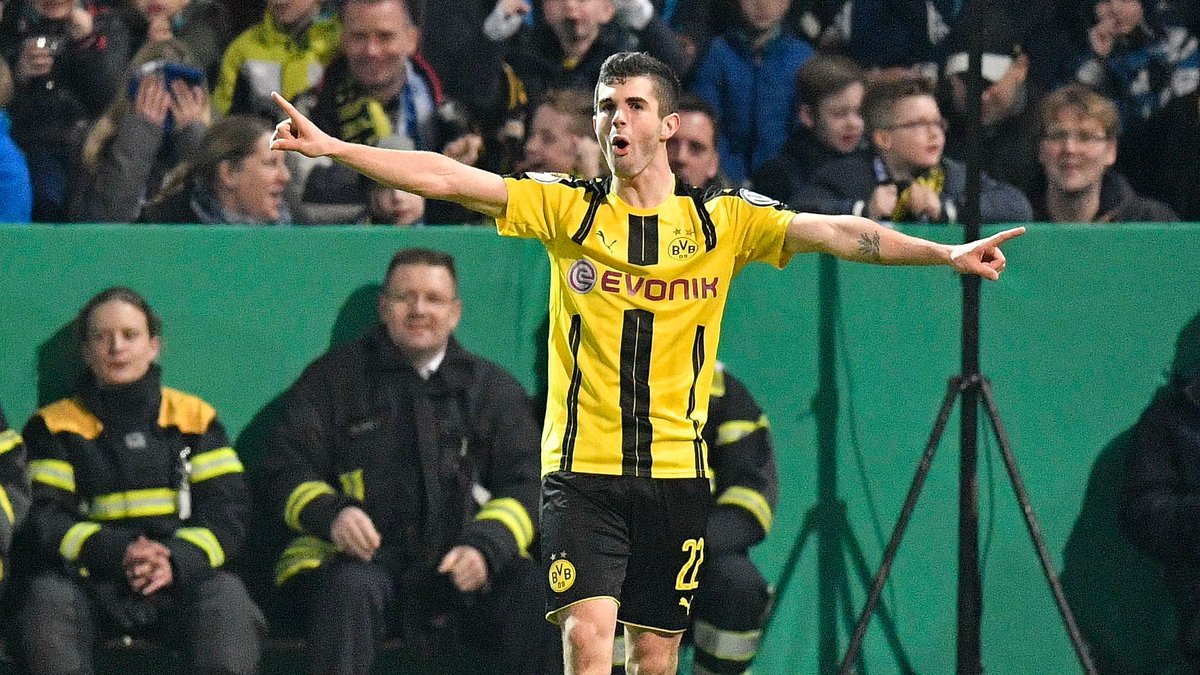 Following an emotional midweek defeat, Christian Pulisic wasted little time in making his impact on Saturday's match against Timmy Chandler's Eintracht Frankfurt.
Pulisic provided an assist in the second minute, helping guide Borussia Dortmund to a 3-1 win over Eintracht Frankfurt on Saturday at Signal-Iduna Park. After earning a substitute appearance against Monaco midweek, Pulisisc started and played a full 90 minutes in Saturday's win.
Just two minutes in, Pulisic helped break down the Eintracht Frankfurt defense before providing an assist. After darting onto a looped pass in the middle of the box, Pulisic evaded goalkeeper Lukas Hradecky before feeding Marco Reus for a close-range tap-in.
Following a 29th minute goal from Mexican midfielder Marco Fabian, Dortmund took control five minutes later on a Sokratis finish before Pierre Emerick-Aubameyang iced the game in the second half. Chandler played a full 90 minutes in the loss.
Here's a look at Pulisic's assist: